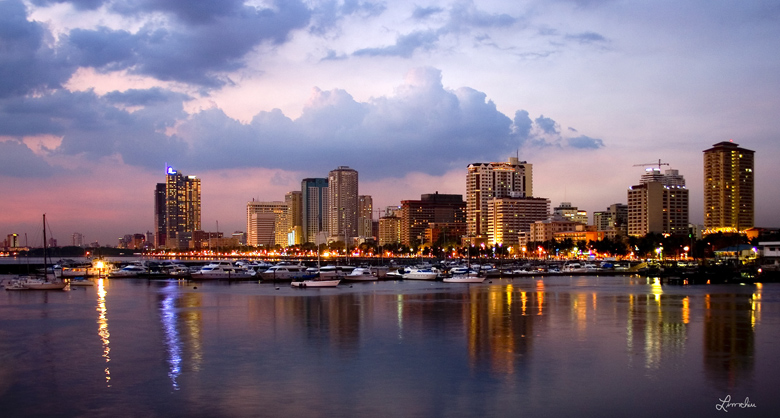 03 Aug

Ghosts in the Philippines
A new, inspiring guest post on 'Beyond Borders' series.
It is becoming increasingly difficult for travelers to cross borders because, by and large, they have ceased to exist. Or have they?
Some time ago, in the 1980s, I spent a couple of years in the Philippines. I lived in a Manila boarding house that was owned by an art director, a big fat bloke who listened to Maria Callas recordings all day, and who survived by renting out rooms in the large family mansion, mainly to his pals who included a hairdresser with a degree in philosophy  (from a good university, to boot) and his boyfriend who worked at the Ministry of Tourism. There were also a couple of  young accountants from one of the city's diploma mills who did not yet earn enough to afford anything more than a room and who consequently had to smuggle their girlfriends past the strict Majordoma each Saturday night.
One evening, while I was sitting at the long dining table in the hall, one of them, let's call him Bill (not his real name; nobody in the Philippines is called Bill), who apparently had read something he did not quite understand, approached me, the "authority" on Europe,  and started a conversation by asking: "If you don't mind, Michael. Tell me,  Hitler,  was that West Germany or East Germany?"
After some explanations, we settled that and went on to talk a little about this and that. He told me about the region where he came from and the town where his parents still lived. He also talked about politics, albeit in a vague and general, "non-partisan" way (these were the Marcos years, after all, when everyone was still slightly careful), listing all the things that had gone wrong in his hometown over the past ten, twenty years. And then he told me how a character he referred to as "Beautiful Perry" would eventually right all these wrongs.
At this stage, although I was only half listening, not least because Bill had a terrible Filipino accent, which made it somewhat hard to follow his story, I understood that everyone in the town thought that Beautiful Perry was the bee's knees. By implication, that included Bill, although he was a bit cagey about this, grinning sheepishly whenever he mentioned this person.
And then it suddenly hit me: "Beautiful Perry" was not a person at all –  but a "beautiful fairy".  Something thumb-sized with wings, spraying pixie dust in the back of the garden! Here was a young man who could talk knowledgeably about sports and cars, who ate pizzas and burgers and loved a beer, who went to an office five times a week dressed in suit and tie, and it turns out he believed in bloody Tinkerbelle! Incredible!
Over the years, I have learned, more incredibly still, that Bill was not alone. Talking to Filipinos, I found people who have been to universities, who have worked in western countries and hold down prestigious jobs in competitive environments, sophisticated and worldly people who have travelled around the world, believe one or more of the following things: that it is best to avoid certain parts of the countryside because "everybody knows they are populated by vampires"; that someone they knew had been killed by duwendes (malicious dwarves, if I understand this right, but it is difficult to find out anything detailed about these guys because most Filipinos are too scared to talk about them); that one or more of the places they regularly visit is haunted by ghosts; and that they have talked to someone who has been raised from the dead.
What have I learned from this? Mainly this: that "Westernization" is often only skin-deep. That people compartmentalize their lives, and that it is possible to hold conflicting views in different such "compartments". That cultural frontiers have not disappeared, but only become invisible. That they live on, albeit in a different state.
Not unlike ghosts, come to think of it.
_______
About this week's guest writer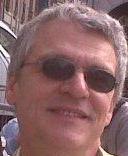 Michael Schuermann is the author of the book Paris Movie Walks and now blogs as Easy Hiker.
He is German but is an adoptive Parisian, where he lives with his wife and son since 1993.
Follow him on Twitter as @easyhiker101