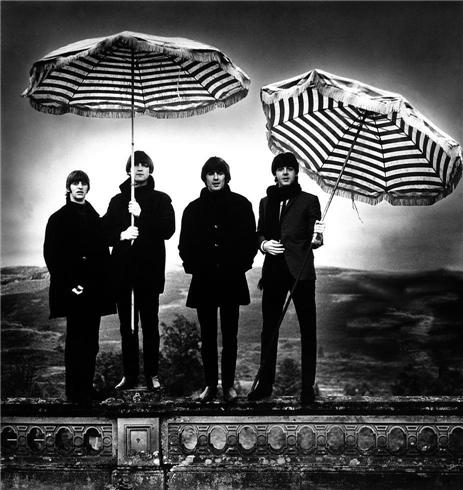 26 Nov

3 Ways to Jump Back in Cool Swinging London

I just read it in the news: in the first week since their catalog was made available on Apple's i-Tunes store, The Beatles recorded 2 million single songs downloads and more than 450,000 albums sold. Impressive!

There is no way of thinking at the Beatles without jumping back in the '60 and the cool 'Swinging London' and I can't imagine a decade over the last Century that left such a strong mark. After 50 years, the 'Swinging London' remains the symbol of a period blessed by optimism, 'joie de vivre', creativity, innovation and a strong will to break up with the established rules that led to a proper cultural revolution.

Exploring London and living again the mythical '60s and their evergreen icons is both fascinating and funny.

Here are 3 nice ways to jump back in the past:

1. Take a 'retro tour' in original 1960's Mini Coopers,  a fun and original way to visit London.

There's something 'swinging' in smallcarBIGCITY story, founded in December 2008 by three young and ambitious graduates with a great idea: launching a new way to experience London.

At smallcarBIGCITY you can choose between 6 mini-tours of various durations or even hire a Mini Cooper for a half or full day. Early November I've been invited by smallcarBIGCITY to experience ' The Italian Job'  tour with other bloggers as part of the lovely  St Albans Blog Trip and we had a lot of fun, as you can see from the picture…

And with the classic hits of the '60s as a background soundtrack (we had a full immersion with the Beatles' music)  i would recommend it as one the most original private tours you can have to explore London.

The only thing you need to do is having a look at the website, browse through the different tours option, make an online reservation and jump on one of the 3 Mini-Cooper. White, Red or Green?

2. Spend a night at The 100Club, the temple for live music and one of the most famous venues in Europe.

Opened in 1942 as a Jazz Club, the 100Club flourished in the '60s, when it started introducing new forms of music, hosting legends as The Rolling Stones,  B.B. King, Eric Clapton, The Clash, The Who, Sex Pistols and many others.

Unfortunately, this iconic music venue risks to be closed by the end of the year so… you better hurry up and if you want to preserve a piece of history… join the 'Save the 100Club' campaign!

3. Have a stroll in Carnaby Street and do some vintage shopping in Camden Town.

Although Carnaby Street has changed a lot, with the opening of number of global brands stores, there are still awesome shops featuring the creations of young fashion designers.

If you like accessories, you can pay a visit at Ollie & Nic at 20, Foubert's Place. In search of an original and exclusive present? Then you could have a look at Super Superficial's 'graphic' T-shirts in limited editions.

There's more of the Swinging London in Camden Town, where you can have fun doing some vintage shopping or simply browsing through Camden street markets.  Camden market has become popular and often overcrowded during weekends so if you have the chance, better planning a visit during workdays.