19 Jun

Photo Contest: Announcing the Winner (Plus, a Few Lessons Learned)

I was thrilled at the idea of running my first Photo Contest in partnership with Starwood Preferred Guests and overall, it's been a lot of fun. Most of all, I was surprised to get so many entries, with some really amazing shots.
Photo Contest is now closed… And the winner is…
After 10 days of intense posting, tweeting, sharing on Facebook and other social networks, I'm happy to announce that the winner is… Jeff Titelius, editor of the beautiful Eurotavelogue, with a lovely photo of Edam (the Netherlands)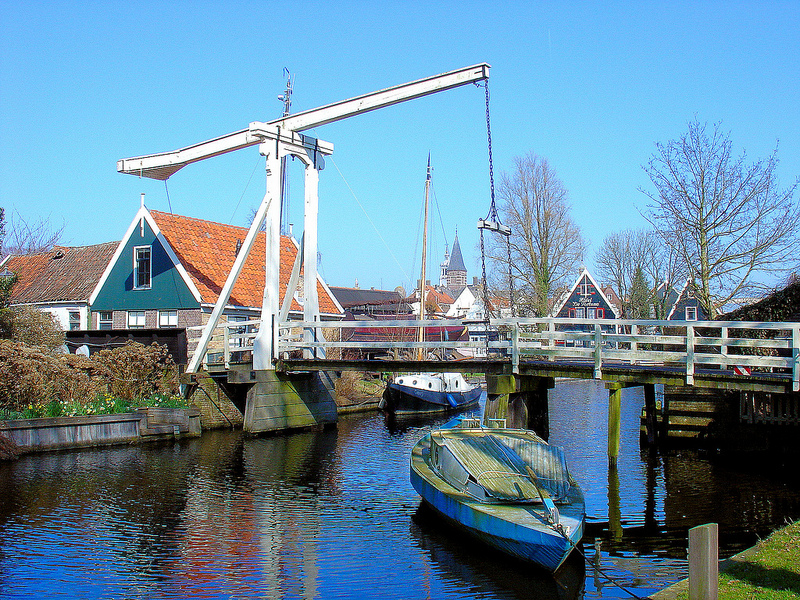 I'm glad it was Jeff to win. Not only because he is a great travel writer, with a strong passion about Europe and Art conveyed through his words and lovely photos, but because Jeff did a terrific job on social media and in terms of relationships. He personally thanked every single voter, gave his appreciation to other pictures, shared his entry asking for votes in the kindest way, interpreting at its best the spirit of the contest: a social moment to share a little piece of the beauty surrounding us. Apparently, Jeff is going to use his 10,000 Starwood Preferred Guest Points for  a stay at If Schloss Fuschl Resort & Spa, Fuschlsee-Salzburg, in Austria! Great choice, Jeff. Austria waits for you!
My personal top 3 favorite photos
If I had to pick up a winner, it wouldn't have been an easy decision with so many good entries. All in all, I'd say that my top 3 favorite shots are: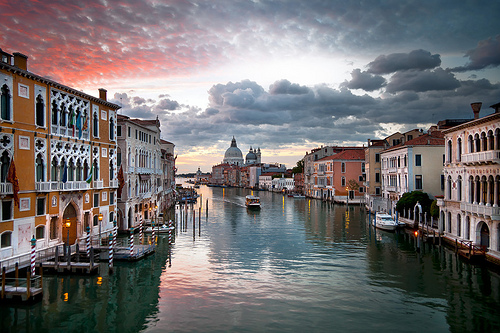 Sunrise in Venice
by Christian del Rosario ©AttreoStudio – All rights reserved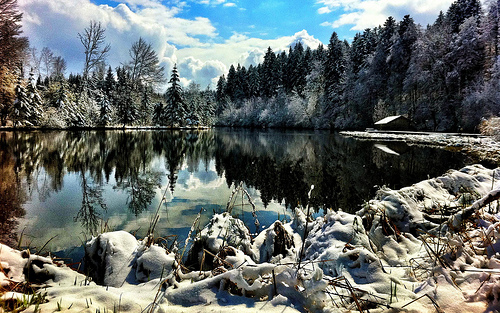 Winter Paradise on a Bavarian Lake
by Laurel Robbins – All rights reserved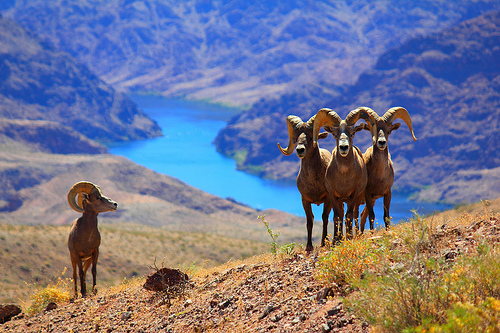 Big Horn Sheep
by Matthew Makowski – All rights reserved
Finally… Lessons learned…
Running the Photo Contest was not only fun and the opportunity to get in touch with new people, it was also a good way to learn a few lessons.
Although I did my best to figure out the most effective mechanics, there are a few things which I found out only once the contest was launched. One of these was how to offer a better display for all pictures, without forcing people to scroll down for a long time, which I find quite annoying. I thought that featuring the entries on a dedicated Pinterest board could be a nice idea, and so I did. I also decided to upload the photos on Flickr to be sure the page would be loading quick enough. A few people got a bit confused and I realized that this is something I should have considered from the beginning and properly explained. For sure, next time I'll ask everyone to send entries only by html code, that will make things easier and safer for everyone. Anyway, I added disclaimers everywhere about the property of every single photo.
Running a contest is fun and brings a good amount of traffic, but it's hard work. Despite I had clearly asked in the 'How to enter' paragraph to give me any links to Facebook, Twitter or whatever social profile, most people just sent the pictures and I had to ask them if they wished me to add some more information. Next time, I won't do that anymore. Lots of extra work, and there were a few even complaining and then asking to change the links they had provided.
Sadly, I found out that one person has been cheating and tried to win the contest through votes scattering deep shades on their legitimacy (at least, part of them). This was probably the biggest lesson learned, as I was not expecting this kind of attitude. A contest should be fun, and a game played upon fairness. I'll have to remember what happened and find a way, next time I'll launch a competition, to discourage and avoid as much of possible trouble-makers.
Thank you to all the people who have shared their best shots, involved friends and family and played with us. If you're curious to see all entries, have a look at the Photo Contest Board on Pinterest.