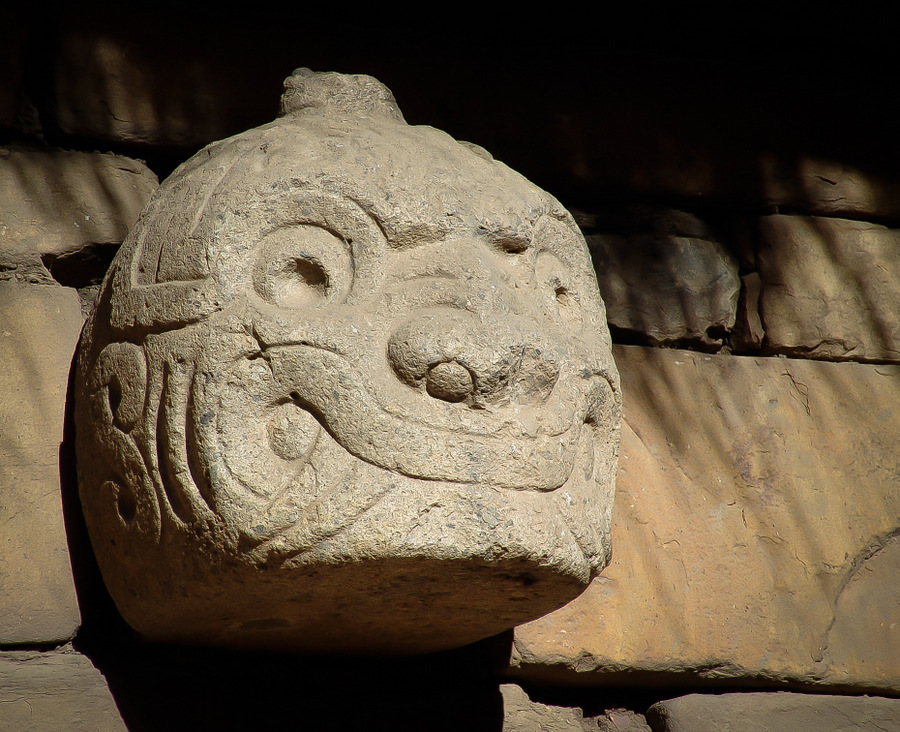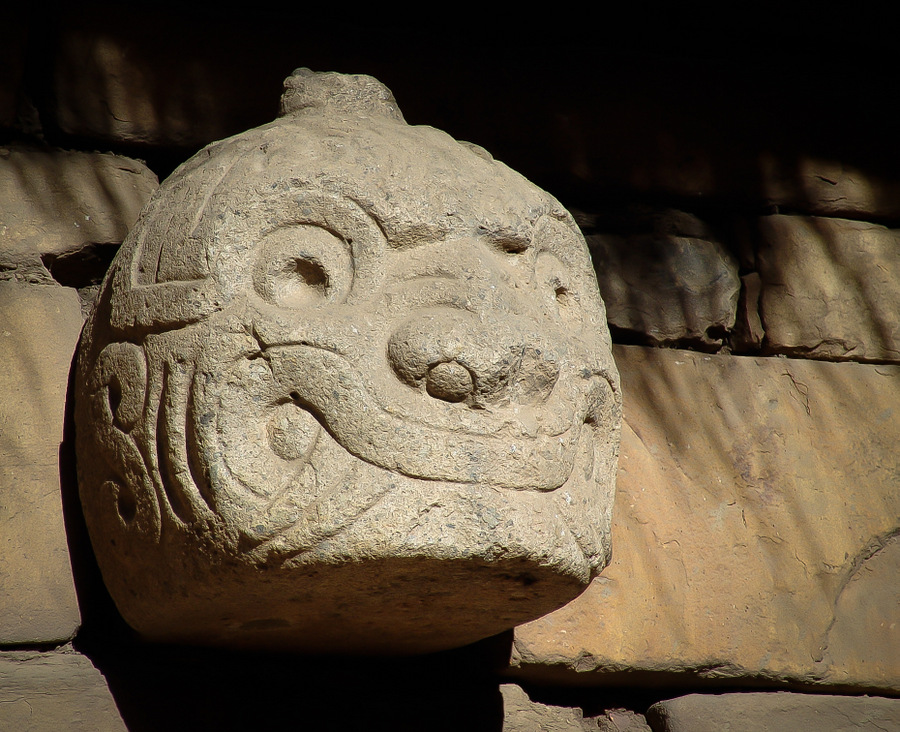 25 Feb

A Cabeza Clava, Antropomorphic Sculpture of Chavìn de Huantar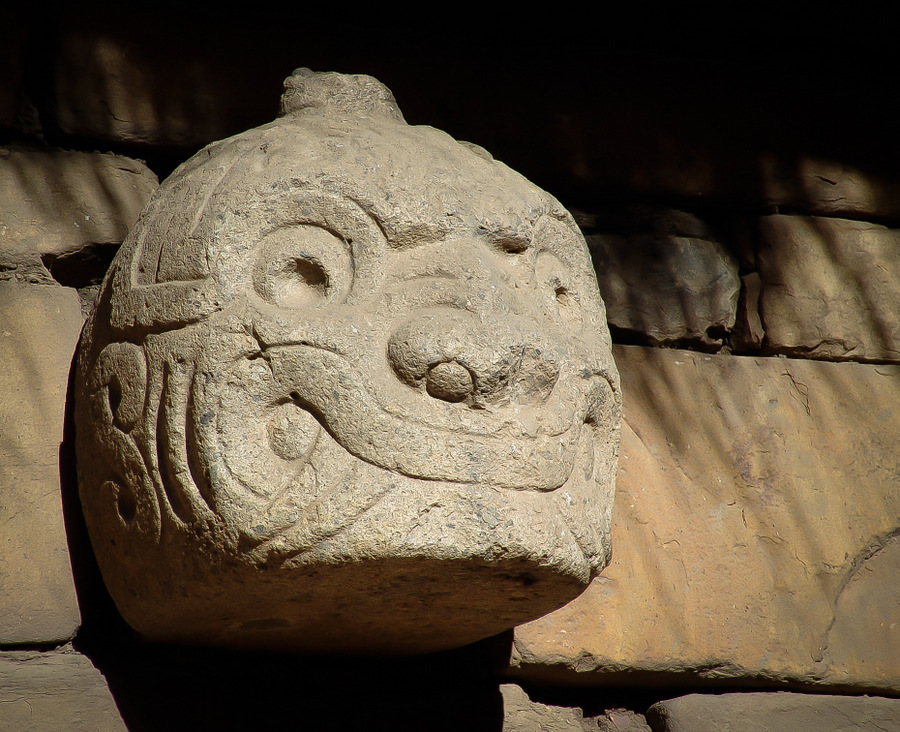 The only cabeza clava left is one of  the wonders of Chavìn de Huantar, one of the most interesting archaeological sites in Peru and a UNESCO World Heritage Site.
[pullquote]Of the original 56, only one cabeza clava survived, and it gives an idea of the beautiful sculptures once decorating the Chavin temple[/pullquote]
Representing supernatural beings, with human features  mixed with the ones of sacred animals like felines and birds of prey, the cabezas clavas used to horizontally decorate the temple of Chavin de Huantar and were built-in at regular intervals. After the discovery of 42 Cabezas Clavas in the 1920s (of the 56 originally decorating the temple), all the sculptures but one were lost in 1945 due to a severe flood.
Luckily, the only cabeza clava that survived has been kept in its original placement, thus giving at least an idea of how magnificent the temple must have been.
Fancy more of Peru Archaeology? Chan Chan, Largest City of Pre-Columbian America