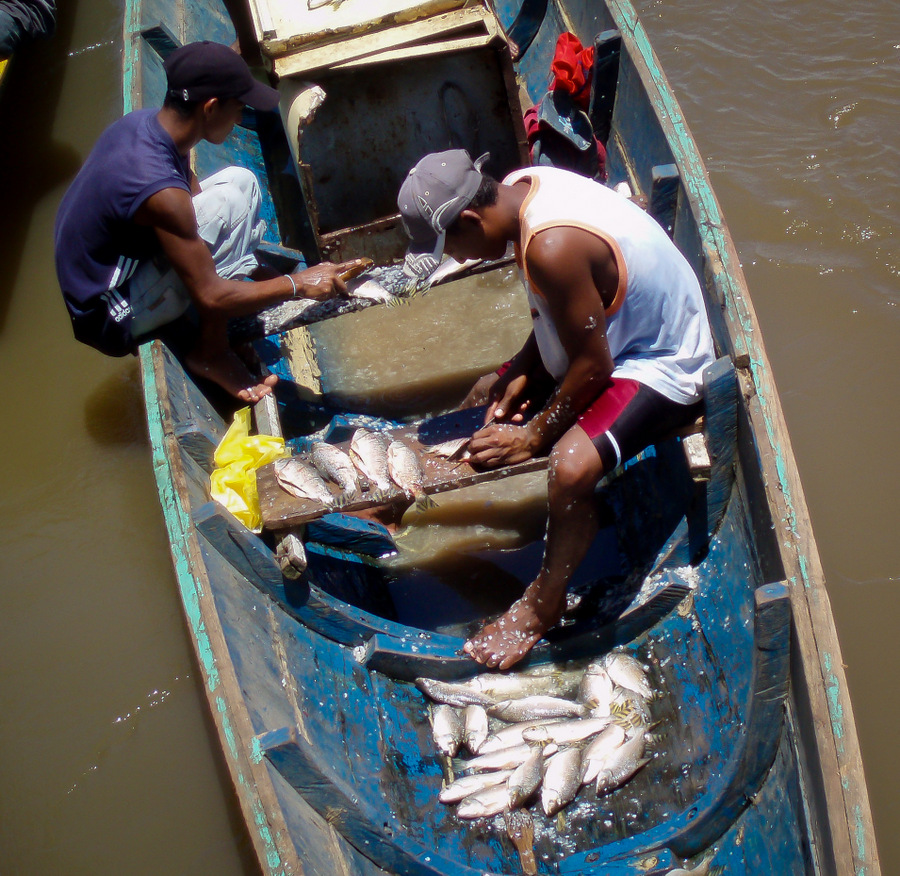 14 Feb

Fishermen in Ciudad Bolivar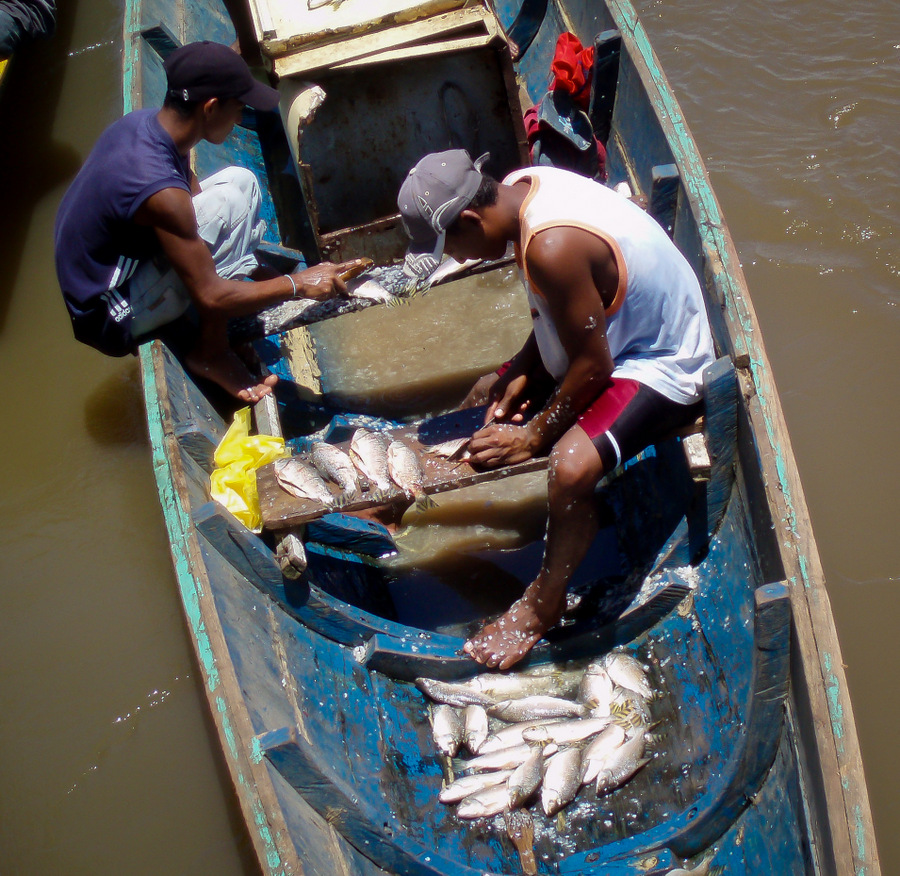 With its old colorful colonial houses, Ciudad Bolivar is a good option for a day trip from Puerto Ordaz (often also called Ciudad Guayana) which, apart from the Llovinza falls, is not particularly attractive.
After a stroll along the streets of the old town, bordered by pastel-colored colonial houses, I headed towards the Orinoco river and the local market to see a little more of the local life. Food stalls, people sitting around small tables and playing cards, and many fishermen, cleaning the fishes to get them ready for cooking.
For a little while, I forgot the climate of violence which was palpable in Ciudad Bolivar old town like almost everywhere in Venezuela, enjoying the view of the simple gestures of people maybe dreaming of a better life, without fear.
More about South America? A Wild Journey through Brazil