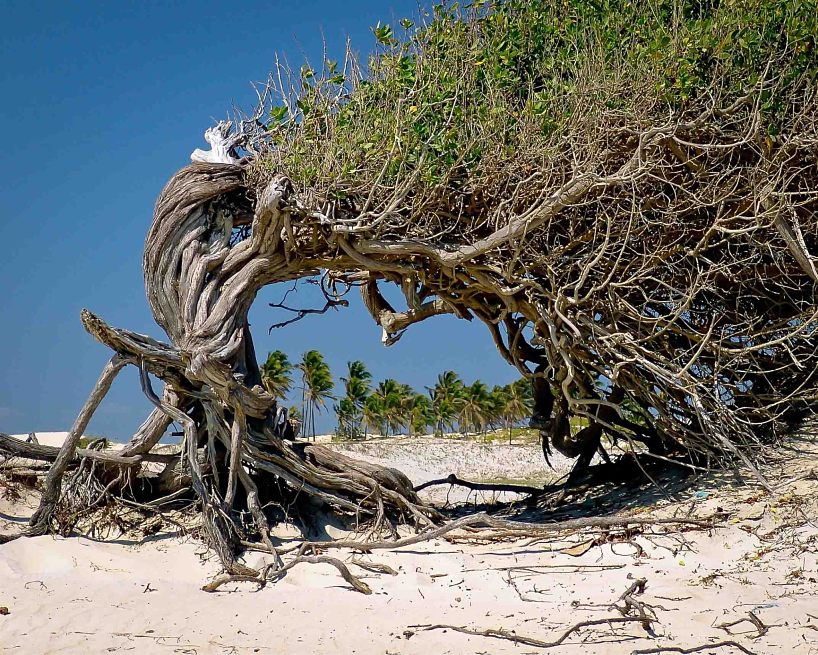 21 Mar

How Beautiful Can Be an Old Tree?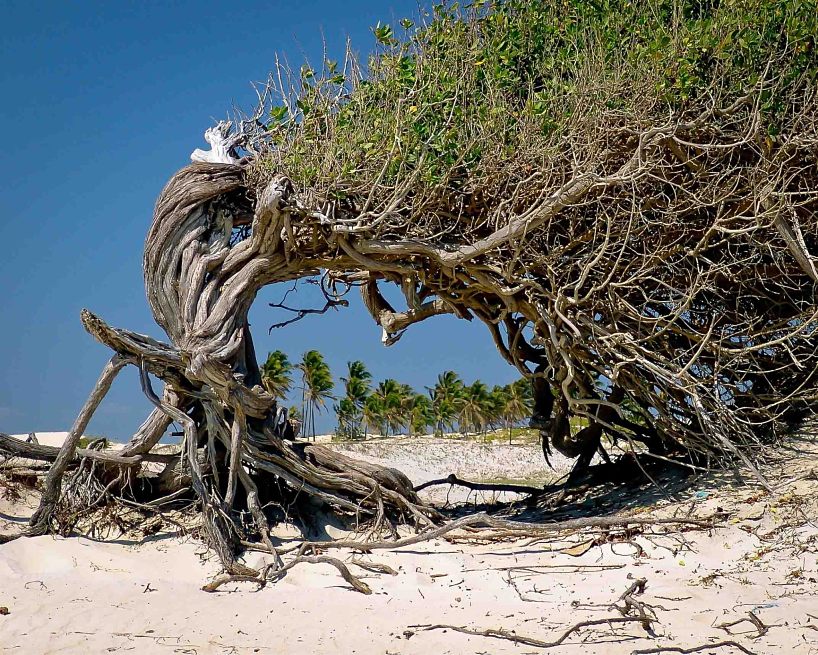 Bent by the wind, or maybe just by the weight and age, resting on the white sand, this old tree I spotted along a secluded beach in the wonderful region of Cearà, in North Eastern Brazil, made me think of an elderly man, his face covered of wrinkles and full of expression.
[pullquote]Nature can be just so perfect…[/pullquote]
I couldn't help finding this old tree beautiful, wondering about its history, the people who have stopped by over the years, the fishermen who might have rested nearby. Looking at the tangles of its trunk, as beautiful as the carvings by a great artist, I realized once again how nature never stops surprising me, with its life, shapes and colors.
To many people an old tree might be just… well… an old tree. To me, it was one of the many signs of nature's beauty and perfection.
More reading: New Zealand, Countless Shades of Green