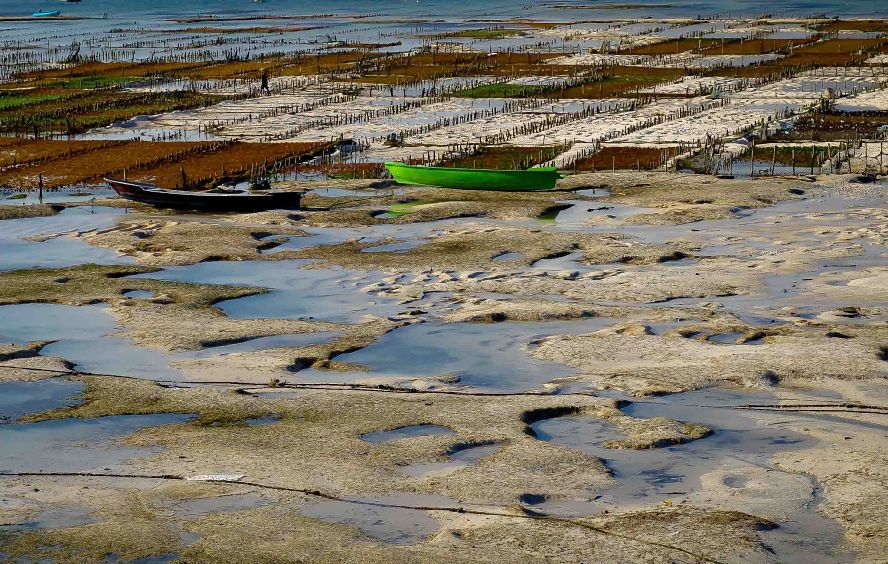 04 Apr

Nusa Lembongan, Shapes and Colors at Low Tide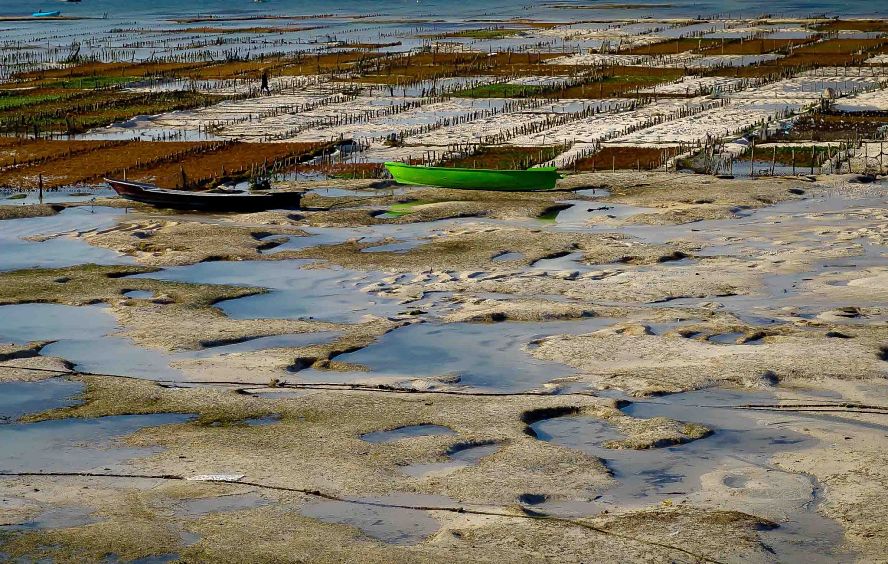 As it often happens, I hadn't planned spending a few days in Nusa Lembongan but since I did not have enough time to visit Lombok and wished to explore a little more of Indonesia, I thought that this small island, not far from Bali, might do for a few days of relax before hitting the way back home.
[pullquote]My favorite time of the day in Nusa Lembongan was at low tide, looking at the water puddles and the seaweeds plots[/pullquote]
Indeed, after only a few hours I was already liking Nusa Lembongan. My favorite moment was at low tide, when the sand, dotted with thousands water puddles of various shapes, looked like sculpted by the sea. A little farther, the regular plots used for seaweed farming added more color and charm to the landscape.
As I walked along the seafront, looking at the women harvesting the seaweeds, I felt enchanted and glad I had chosen to visit Nusa Lembongan, far from the crowds and close to the local life.
More read: Luxury and Wilderness at the Banyan Tree in Bintan