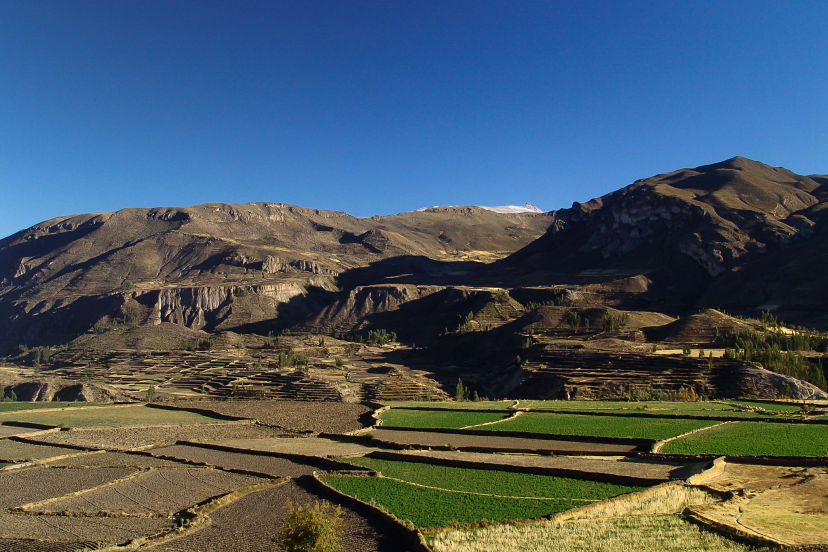 16 Jul

Green Terraces at the Colca Canyon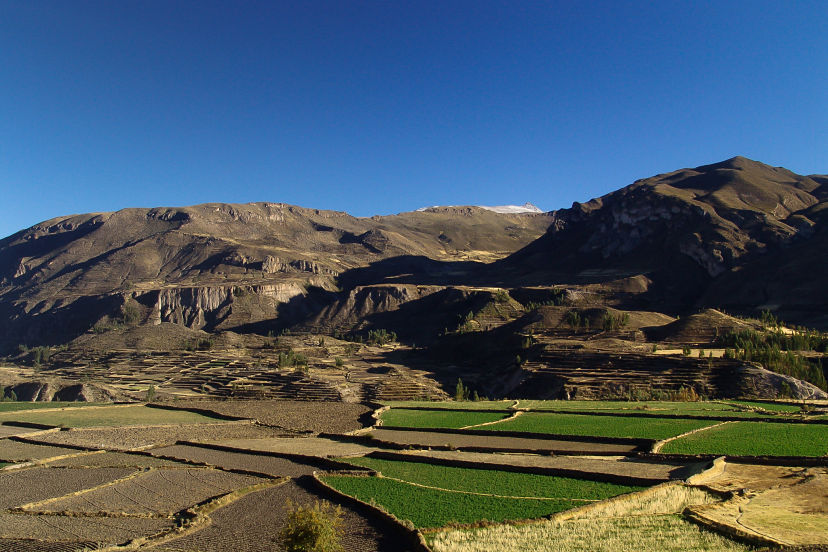 As the 4×4 car arrived at the Colca Canyon, I couldn't help humming Simon & Garfunkel's 'El condor pasa', one of the songs which market my childhood.
[pullquote]Colca Canyon, home to the condor amidst a wonderful scenery[/pullquote]
The Colca Canyon is one of the most famous tourist attractions in Peru, being the best spot to see closely the Andean condors as they fly amidst the canyon walls.
Seeing these incredible birds, who held a special place in the Andean mythology as a symbol of power and health, is a wonderful experience that should not be missed.
There's however more than the condor to the Colca Canyon. The landscape is of stunning beauty, with the stepped terraces dating back to the pre-Inca period with their green, yellow and brown patches and the mountains as a backdrop.
I remember being surprised by how different the vegetation is at such a high altitude and feeling enchanted by the scenery. I remember thinking that I would have liked to spend more time in the Colca Canyon, see more of this superb area and get a better understanding of the local people and their traditions.
More reading: People and Costumes from Peru: A Photo Essay