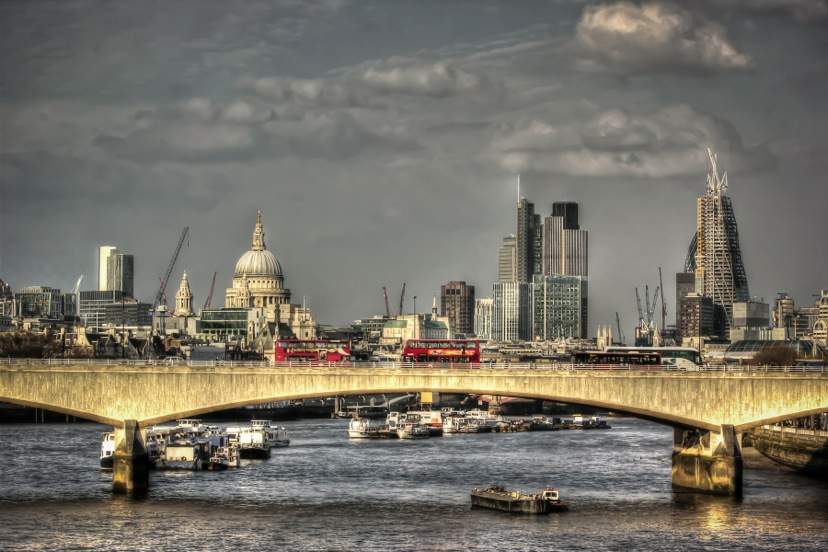 29 Jul

London Postcard: Red Buses and Panoramic View

A London postcard, because only a few cities are as iconic as the capital city of England and the United Kingdom.
Every time I go back to London, I marvel at how much and rapidly the city changed and somehow managed to remain faithful to its own self. There's a quintessential London, something I would call the 'London postcard', that survives, no matter the evolution.
During my last visit, I had a walk along one of the bridges. I wanted to see the effect of 'The Shard' and its visual impact on London skyline and I confess that I was not impressed. More to the point, the view from the top of The Shard might be impressive (I didn't get the change to go on the top and honestly I'm not willing to pay the price for it) but from an architectural point of view I found it rather ugly… Despite I'm passionate about contemporary architecture and design.
As I stopped along the bridge to catch the view of the city, I saw two iconic red buses and thought that after all London  is still… London. And no matter the changes to come, as long as I'll be able to see the double-decked red buses and the red phone boots I will feel reassured by these beautiful and familiar icons. It might sound weird, but I need to find time and again the perfect London postcard view. Certainly a 'cliché', but an image that makes me feel sound and safe 🙂
Did it ever happen to you?
Fancy more on London?  British Museum Great Court: The Magic of Glass and Steel