Sometimes I wish I could stretch the length of my days to let's say… 30 hours…
There are so many amazing travel blogs, with lots of wonderful stories and awesome photos. My list is growing, day after day, and I know (sadly…) that I will never be able to follow all this wonderful people as they would deserve. So… I hope someone else will do!
Every Saturday I will share my 'Weekly Top 7 Blogs', a little tribute to great travelers and writers.
˜ ˜ ˜ ˜ ˜
Week #8
Who said that a family cannot travel the world and experience amazing adventures?
All right, it might be more difficult, that's why I admire the families on-the-road and my admiration grows stronger when I read about single moms traveling with their children.  Here are my Top 7 favorites, but there are certainly many more that I still have to discover.
Family on Bikes | A Family Cycles the Roads Less Traveled from the Arctic to Patagonia
Our Travel Lifestyle | How One Couple with Two Young Children Decided to Change their Lifestyle & Travel the World
Raising Miro | On the Road of Life
Rider By My Side | A Man, A Woman, and And a 5-Year-Old Boy
SoulTravelers3 | Come join us on our family adventure around the world!
The World is Calling | Can You Hear It?
Travels with a Nine Year Old | Mother and Son Travel the World
˜ ˜ ˜ ˜ ˜
Week #7
A brand new selection for the new Weekly Top 7. Great travel communities, good tips, lots of ideas and resources, awesome people to share information with.
GlobeTrooper | Find travel partners and explore the world together.
GotSaga | A worldwide community of people with a passion for traveling and cultural diversity.
Matador Travel | For Passionate Travelers
SoSauce | Travel Geek Blog
Travel Blog Exchange | A community of new media travel writers who share the journey.
Traveldudes | For Travelers, By Travelers!
Travel With a Mate | A community of travel bloggers offering their advice, destination reviews and interviews with global nomads.
˜ ˜ ˜ ˜ ˜
Week #6
This week it's all about great travel writing. I mean, there are lots of good reads between travel bloggers, but the Top 7 highlighted this week are not only established bloggers, they're professional travel writers, having their work featured in printed and online publications. If you're not yet, I suggest you to follow them. So many awesome stories, and very often providing an interesting and uncommon angle.
501 Places | Sharing the world with you
Inside the Travel Lab | Exploring the Art & Science of Unusual Journeys
Roaming Tales | Travels on Planet Earth
Sophies's World | Sophie Wanders the World, Mostly With Kids, Sometimes Solo
Travelogged | International Travel, Vacation Planning Tips, Travel Photography, Deals and Lots More
What a Trip | Travels from Northern California
Wild Junket | A Rollercoaster Ride of Adventures Around the World
˜ ˜ ˜ ˜ ˜
Week #5
Besides awesome travel writing, there are many amazing travel photo blogs feeding my inspiration and making me dream, with my eyes wide open. Everyday I discover new stunning sources and that's part of the strong attraction I feel for social networks.  So far, I'm pleased to share my top 7 favorite travel photo blogs. I hope you'll check them out. There are so many talented people!
A Photo A Day from Planet Earth | A picture posted daily taken somewhere on this Planet
Canvas of Light | The photography of Daniel Nahabedian, a travel photographer traveling around the world
Mitchell Kanashkevich | The Blog
Picture the Planet | Travel photography from around the world
Stuck in Custom | A Daily Photo Adventure with Trey Ratcliff
The Carey Adventures | Explore, Inspire, Educate
The Digital Trekker | I shoot for mostly NGOs and nonprofits. I photograph images of the unknown, the forgotten and the helpless. These are often the stories that most people overlook
˜ ˜ ˜ ˜ ˜
Week #4
Walking, Hiking, Mountains, Outdoors… A passion shared by many awesome bloggers. My favorites? Here they are!
Bald Hiker | The ramblings of Paul Steele
Easy Hiker | Feel the sun on your back the wind in your face
Hike Bike Travel | Leigh McAdam love for travel, adventure and outdoor activities
Hoop Trek Travel | Hooping and hiking round the world
LiveTravelMountains | A blog on everything mountains
Our Hiking Blog | Informing you about bushwalking, hiking & backpacking
The MountainWorld Blog | by climber and photographer Jake Norton
˜ ˜ ˜ ˜ ˜
Week #3
This week, my Top 7 list showcases couples traveling around the world. Quite a different experience from solo travel. And a different perspective. I you don't know them yet, check out these blogs. Lots of great stuff!

HappyTimeBlog | Go Backpacking Around The World
Round We Go | A Journey Around the World

The Road Forks | Where Travel And Food Intersect
Traveling Canucks | Canadians Exploring Our World
Two Backpackers | A couple backpacking around the world
TwoGoRTW | Planning, Preparing And Packing  For A RTW Trip
yTravel Blog | Its All About The Memories
˜ ˜ ˜ ˜ ˜ ˜ ˜
Week #2
Celebrating 'solo travel'… Not whichever…. Women solo traveling. Yes, I am one of them and I can tell you… Things are harder for a woman. And the ones taking the jump are really brave!
Almost Fearless | Work Wirelessly. Travel the World. Do Anything.
Bacon is Magic | Travel, food, photography and everything in between.
Runaway Juno | Let the journey begin!
Nomadic Chick | Cubicle Dweller to Traveling Gipsy
Solo Traveler | Solo travel tips, destinations, stories… the blog for those who travel alone
Travelholica | The Best Addiction
Travel Reportage | Travel reportage photography blog
˜ ˜ ˜ ˜ ˜
Week #1
This week, it's all about adven­ture and peo­ple on the road. Great sto­ries, unusual places, awe­some pho­tos and all the best ingre­di­ents for a pleas­ant read.
| Discovering the world, one culture at a time
| Around the World, Low and Slow
| Travel and Life Experiences of a Corporate American Runaway
| On the Road to finding Home
| Canada's Adventure Couple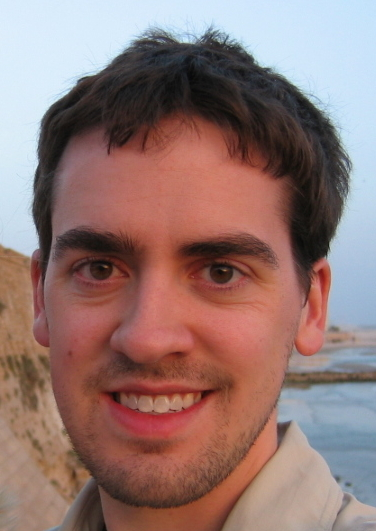 Traveling Savage | Round the world, one month at a time
| A new breed of explorer