Antequera is a little-known town of Andalusia and a beautiful day trip from Malaga. Go off-the-beaten-path and discover a small city that will surprise you.
One of the most fascinating regions of Spain, Andalusia is a little gem for those who are wild about history, excellent food, dramatic landscapes, and contrasts.
Malaga, Sevilla, Granada, and Cordoba are, no doubt, the three most famous cities in Andalusia. However, there are offbeat spots that are well worth a stay for a few days. Antequera is one of them.
You might never have heard about this place before. I had neither until I recently got the opportunity to visit the area. And to discover its beauty.
Why visit Antequera as a day trip from Malaga?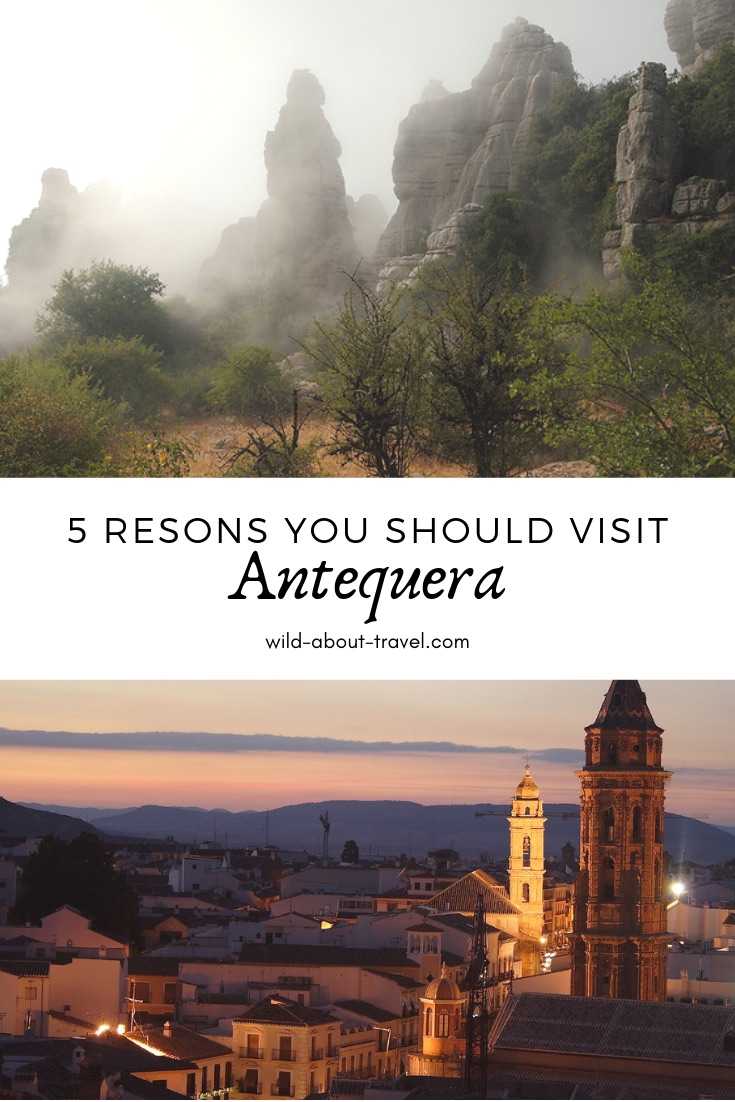 1. The heart of Andalusia
Ideally located, Antequera is at the heart of Andalusia. From there, you can easily reach Granada, Sevilla and Cordoba, have a hike in the Sierras or spend a day at sea in the Costa del Sol.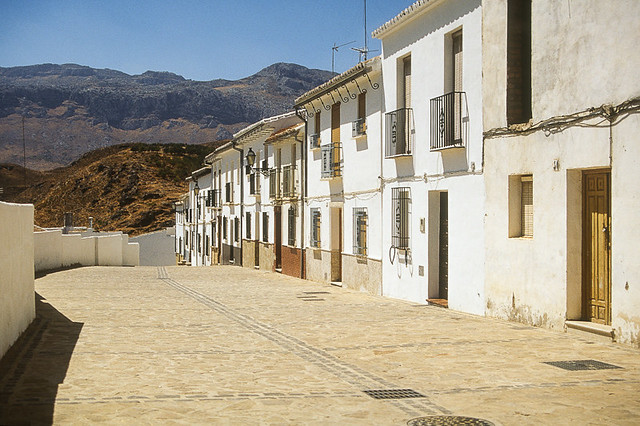 Antequera is also an easy day trip from Malaga, only about 60 km (37 mi) from the seaside resort.
2. Awesome historical heritage
Antequera and the surrounding area is fascinating and full of history.
The Moors dominated the city from 716 A.D. until 1410, when Ferdinand I – who would be crowned Kind of Aragon in 1412 – conquered Antequera. Following his victory, Ferdinand I  took possession of the  Alcazaba, the castle built by the Moors to defend themselves from the Spanish Catholic Army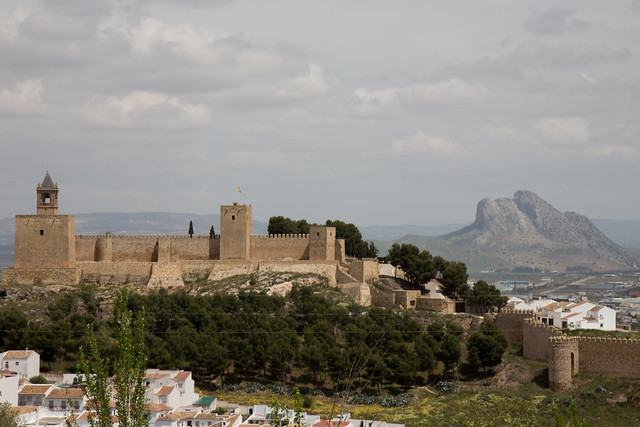 After the 'Reconquista,' Antequera became a relevant outpost of Spanish Catholicism. The result was the destruction of many Moorish mosques, replaced by churches.
But Antequera's historical heritage is much more remote and goes back to the Bronze Age. The Dolmen de Menga and the Dolmen de Viera are the most extensive remains in Europe. Furthermore, they are an almost unique occasion to visit a burial mound dating around the year 3000 B.C.
3. Excellent food
Spain is well-known for its great food and for being a country hosting some of the most famous chefs worldwide.
However, as in many other places flooded by tourists, choosing the right restaurant in Granada, Sevilla or Cordoba can be a challenge.
Foodies won't be disappointed in Antequera and its surroundings, where lovely and typical restaurants serve local food prepared wonderfully.
4. The stunning Torcal de Antequera
A walk in the Natural Reserve El Torcal de Antequera is a must. The landscape is stunning, with its karst rock formations among the most important in Europe. El Torcal is home of a large number of Spanish Ibex, and you have good chances to spot them on the rocks.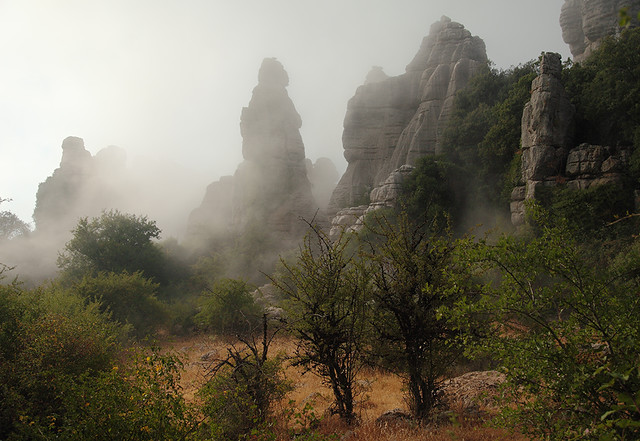 The three hiking trails (1.5 km, 2.5 km, and 4.5 km ) are pleasant and quite easy, provided you wear a pair of closed walking shoes. If you have the chance, pay a visit to El Torcal at sunset, when the rocks get pink.
5. Magic nights
One place struck my heart: the Plaza de Escribanos, in front of the wonderful Real Colegiata de Santa Maria La Mayor. This beautiful church was built between 1514 and 1550, and its style is halfway between late Gothic and early Renaissance.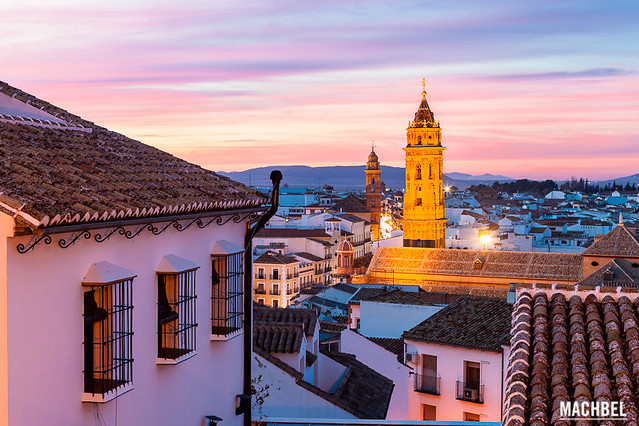 Also, since it's a fully pedestrian area,  the Plaza (square) is a lovely promenade especially at sunset and durinf the night.
Dinner at the excellent Restaurant El Escribano is an unmissable experience. You'll have delicious food and a marvelous view on the illuminated cathedral, thus experiencing an enchanting night you will remember for a long time.
******
Antequera is an easy, and beautiful, day trip from Malaga. However, there are so many things to do in Antequera that if you have the chance, you should spend there one night.
Looking for a guided day tour to Antequera from Malaga or Marbella?
Private tour to Antequera (from Malaga or Marbella)
Practical Information: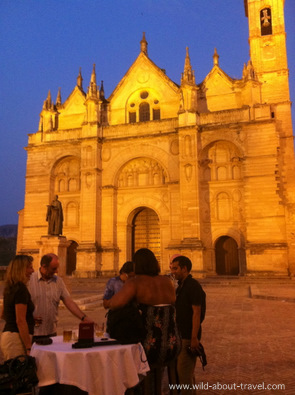 How to get to Antequera
The closest airport is Malaga, served by several low-cost airlines. The best way to reach Antequera and explore its surroundings is to rent a car. Alternatively, you can reach Antequera both by bus or by train (check here timetables and prices).
Where to stay in Antequera

Hotel Infante Antequera is a small modern hotel in the center, making it easy to walk everywhere.
Hotel Convento La Magdalena is a beautifully renovated monastery inside the Torcal de Antequera Natural Park. The hotel features an indoor swimming pool, a spa, and views of the charming countryside.
Parador de Antequera is a modern and elegant hotel featuring a swimming pool, a big garden, and a restaurant serving local food.
Hotel Finca Eslava: with its 18th Century typical Andalusian patio, the large garden and its adjacent fitness and wellness club (including a swimming pool) is another option to stay in Antequera.
Where to eat
Hotel Posada El Tempranillo: dedicated to the famous bandit Jose Maria El Tempranillo, this typical restaurant in the outskirts of Antequera offers excellent local dishes and a warm ambiance.
Hotel Convento La Magdalena: in a beautiful old convent with a lovely view of the olive trees, this restaurant offers excellent revisited local dishes in a sophisticated environment.
Restaurante El Escribano: excellent food with a wonderful view of the church of Santa Maria La Mayor.
_______
Special thanks to Antonio Ramírez from Destino Antequera and Victoria Garcia Clemente of  SondyTour, who guided us through Antequera. Please note that although this was a sponsored trip, all opinions are exclusively mine.
This post contains a few affiliates links. If you make a purchase, I earn a small commission at no extra cost for you.