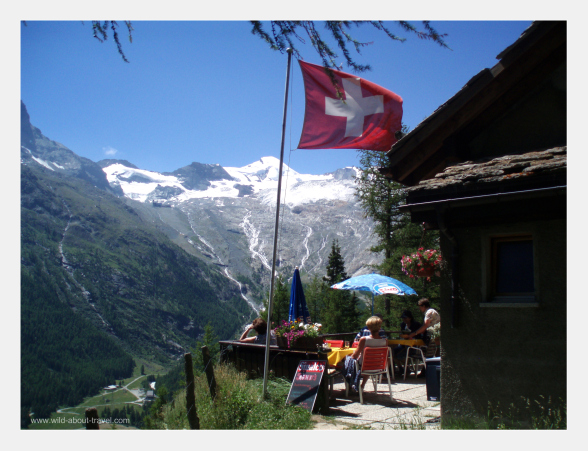 25 Jul

5 Reasons to Visit Saas-Fee

Are you fond of wild mountains, looking for peace and lots of outdoors activities to do? Then Saas-Fee, one of the most charming mountain resorts in Switzerland, is the place. Wonder why? I just spent a few days over there and believe there are at least 5 reasons to visit Saas-Fee.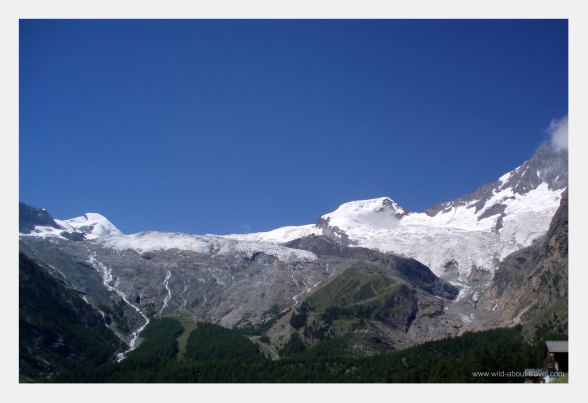 1. A village with no cars. Living in a big city, with lots of traffic, pollution and noise, arriving in a village without cars made me feel as if I reached paradise. Kids running in the little streets, lots of people peacefully walking, a few passionate on mountain bikes…
And the fabulous silence during the night, so intense to seem surreal.
2. Breathtaking views. Your eyes won't be disappointed, as Saas-Fee overlooks stunning glaciers. The village faces the 'Feegletscher', the Allalin and other mountains over 4,000 meters. Turning by 360 degrees, wherever you look the view is amazing.
For a closer view of the glaciers and the Allalin, you can take the cable car and the Metro-Alpin underground funicular up to the 'Mittelallalin' station at 3500 m above the sea-level. Once there, you can visit the biggest ice grotto in the world and the highest revolving restaurant in the world.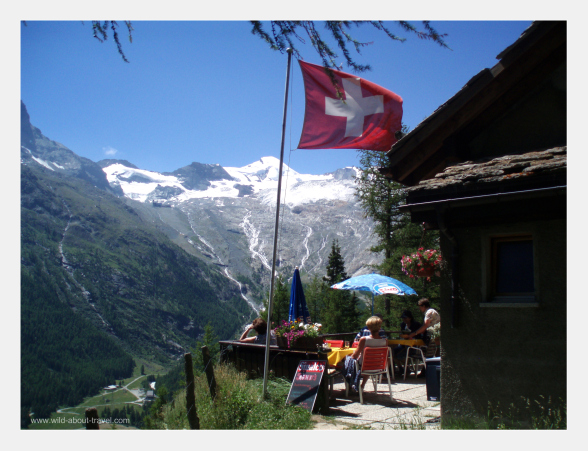 3. Awesome hiking trails. There are countless hiking possibilities: long, short, in the sun, in shade, easy, more difficult. I particularly enjoyed two trails.
The first one up to Plattjen (2,570 m), a 2,5 hours walk starting from Saas-Fee (but if you feel lazy, you can also go up by cable car) with awesome views of the glaciers from the lovely 'Vernissage' mountain hut.
The second is the trail from the village to Hanning (2,350 m – approx 2 hours or by cable car) and possibly further to Maellig (2,700 m -1 hour from Hannig). Along the way, indulge yourself with a drink and a piece of home-made cake at the mountain hut 'Alpenblick', whose terrace overlooks the glaciers and offers breathtaking views.
4. Summer ski and snowboard. Saas-Fee offers one of the nicest summer snowboard ski areas in the Alps, 20 km of glacier slopes with great conditions for both skiing and snowboarding. And if you are a fan of ski races you might even meet champions of national and international ski teams training in Saas-Fee.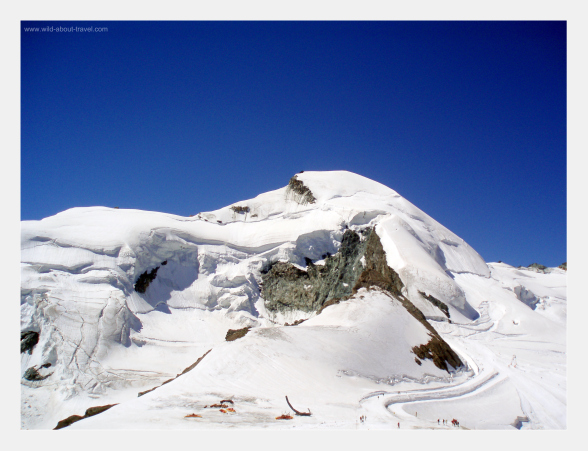 5. Good value for money. There's a large range of possible accommodations, including small hotels and apartments, at very fair prices. Besides, a good number of hotels are offering a very interesting discount package, including free cable cars (which, indeed, are very expensive) and Post buses to move around in the valley.
Fancy some more Switzerland? Jungfraujoch: White Wonderland Amid Stunning Mountains and Glaciers

Travel addict and passionate about photography, Simon Falvo started Wild About Travel back in 2009. Leveraging her strong PR background, she developed an extensive knowledge of Digital Communications and Social Media Marketing. Besides travel writing SImon holds workshops and trainings, she collaborated with tourism boards for digital marketing campaigns and participated as a speaker at several events.