It's been a long time since I was invited to take part to the 7 Super Shots Photo Game launched by HostelBookers. Dave and Deb at The Planet D, Iain at Mallory On Travel and, more recently, Terri at Europe Up Close handed on the baton to me but it took me some time to choose the right photos telling a story of special moments during my travels.
A photo that takes by breath away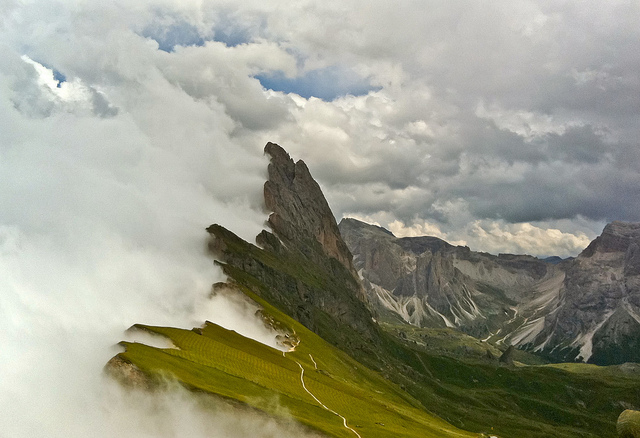 Last August, I spent a few days in the Dolomites to celebrate my Birthday. Alone, in the middle of one of my favorite natural sceneries. On the first day, although the weather was less than tempting for a hike, I decided to take my chance anyway. I chose an itinerary that wasn't too  long and knew there were a few mountain huts along the path in which I could shelter in case of heavy rain and eat an invigorating hot meal.
The view of the mist-shrouded ridges was breathtaking, and all the more enjoyable that I was completely alone to enjoy such a wonderful landscape.
A photo that makes me laugh/smile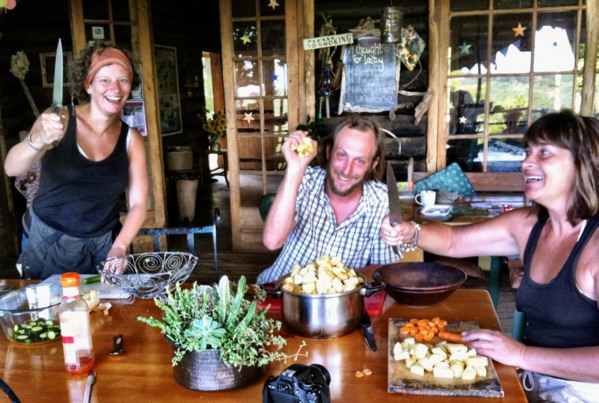 During my wild journey across South Africa I got to meet a lot of nice people with whom I shared a few beers, a little chat and in some cases much more. Nickyta, John and little Naira – a lovely 6-months old girl as good as an angel – were special. We spent quite a lot of time together, talked about our experiences and dreams, and had a lot of fun, especially when chopping together a huge amount of vegetables at the backpackers lodge to earn a 50% discount on dinner. I guess this was the funniest moment of the trip and one of the nicest memories.
A photo that makes me dream
I'm not much of a 'beach lover' anymore, except in wild and secluded places like Fernando de Noronha. The Brazilian island, one of the legs of my Brazilian journey,  is not easy to reach, quite expensive and being a protected area there is a maximum number of visitors allowed per day. It is thus not uncommon to be alone on one of the many wonderful beaches on the island, some of which are accessible only on foot. Every time I look at this pink sunset, I start dreaming…
A photo that makes me think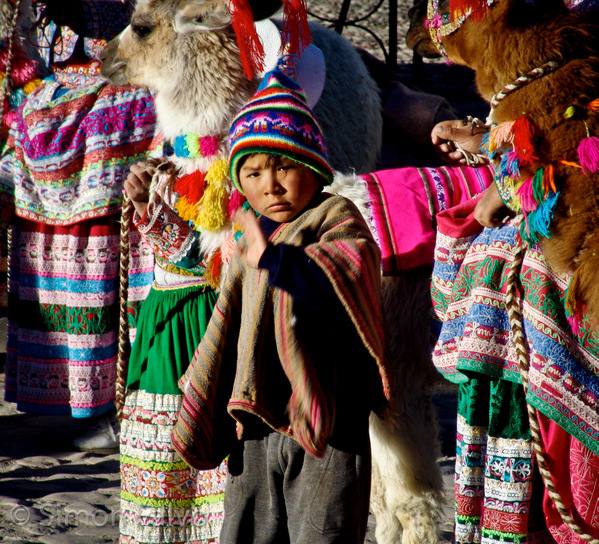 When I visit countries that have not – or only partially – embraced modernity, I can't help thinking how long they will keep their traditions before getting overcome by globalization and uniformity. I wonder if 20 years from now people in Peru will still dance in the streets wearing their beautiful and colored traditional costumes if kids will still smile and wave. True, life in these countries is very hard, much harder than in the so-called developed countries. But people in Peru, as in many other poor countries, have something we have often lost. The joy of a smile, the devotion to ancient traditions, the respect for solid values.
A photo that makes my mouth water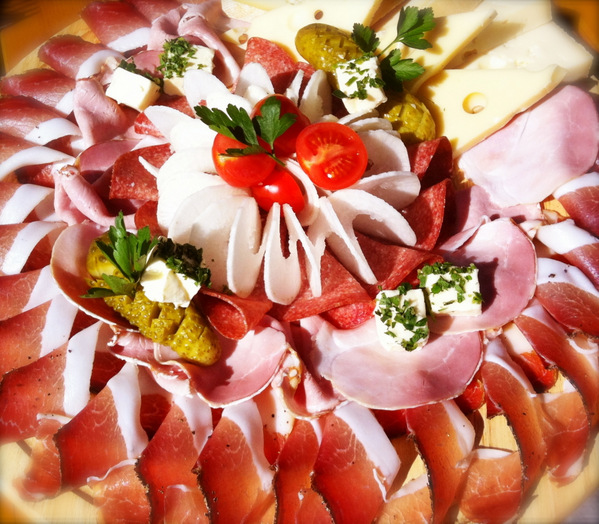 Being Italian, it is not surprising that I am a foodie and consider Italian food... Unique! There are so many dishes watering my mouth that I could fill an entire book. Truth is that while I certainly enjoy a more elaborated cuisine, traditional high quality specialties still hold the bigger place in my heart. Is there anything better than savoring a simple  plate of good mixed cured meat and cheese, accompanied by a glass of red wine, the view on the Dolomites and a live Jazz concert? For a while, I felt like I was in Paradise.
A photo that tells a story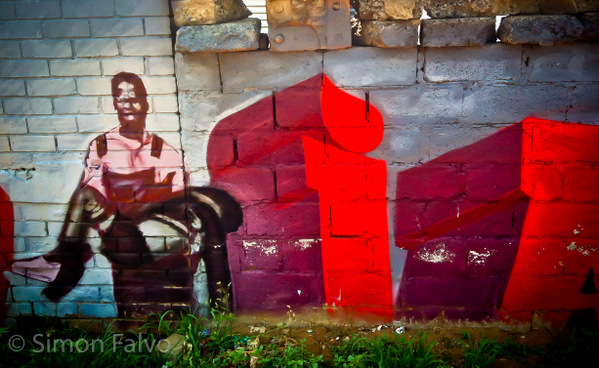 Vilakazi Street and the surrounding area in the Township of Soweto, where Nelson Mandela lived before his imprisonment in 1960, celebrate the memory of the 1976 students uprisings which marked the beginning of the end of the Apartheid. The young Oscar Pieterson, shot to death on the 16th of June in 1976, became a symbol of the protest and is still remembered through a Memorial and Museum as well as in this urban graffiti, showing the young Hector carried by a friend after the shooting. A wonderful way to tell the story of the students uprisings in Soweto and to keep alive the memory of this dark period, in the hope it will be a word to the wise for the present and the future.
A photo I am most proud of  (aka my worthy of National Geographic shot)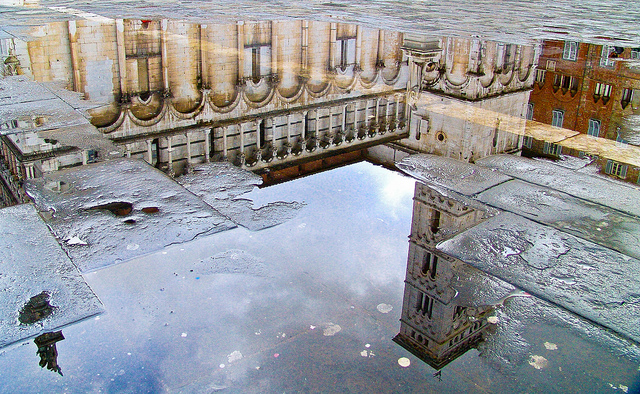 A rainy morning in Lucca in Spring 2011, the day of the celebrations for Italy's 150th Birthday. Looking at the grey sky and the dim light, I thought there was no way to get anything more than a few very mediocre pictures. Then, as I often do, I decided to make a few experiments. In the end, what was there to loose? Back home, I was surprised by the overall effect of this shot of Lucca Cathedral reflected in a puddle. That day, while passing by, a quick glimpse had caught my eye leading me to give it a try. It is far from being a National Geographic shot, but for sure it is for the time being the photo I am most proud of.
# # # # #
I hope you enjoyed my 7 wild super shots, and that you'll visit other sites to see more amazing photos.
I am now supposed to invite 5 other bloggers which is quite a hard task since so many have already participated.
Let's try anyway:
Angela at Chasing the Unexpected
Kash at BudgetTraveller
Nicole at Bitten by the Travel Bug
Andrea at Destination Europe
Jeff at EuroTravelogue