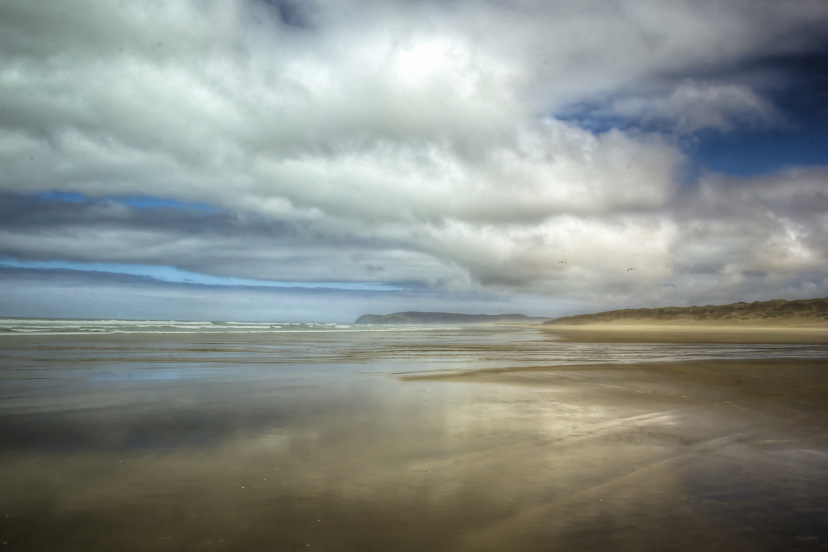 05 Jun

90 Mile Beach… Clouds and Reflections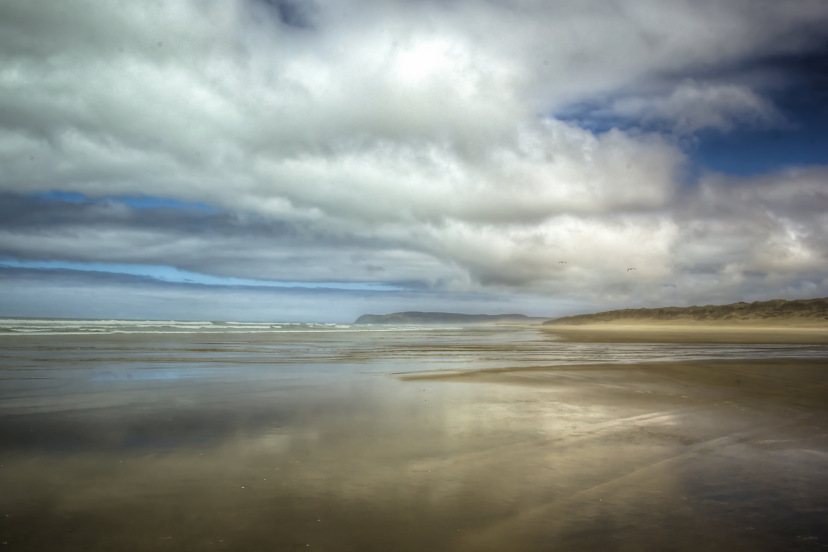 90 Mile Beach… Menacing clouds running in the sky, a ray of sunshine shyly appearing and a beautiful, ever-changing reflection on the ocean's water moving forward and withdrawing incessantly.
When I visited the wild and remote Northland, the northernmost region of New Zealand, the weather was harsh and I experienced the '4 seasons in 1 day' for which the country is famous. It didn't really matter, as long as the fog cleared away. The truth is that the splendour of 90 Mile Beach under an ominous sky was certainly awe-inspiring, much more than it would have been on a day with a perfectly clear sky. The dramatic effect of the clouds only added charm to what would become one of my favorite spots in New Zealand.
More reading: Windy Wellington, Sorry… You Didn't Win my Heart