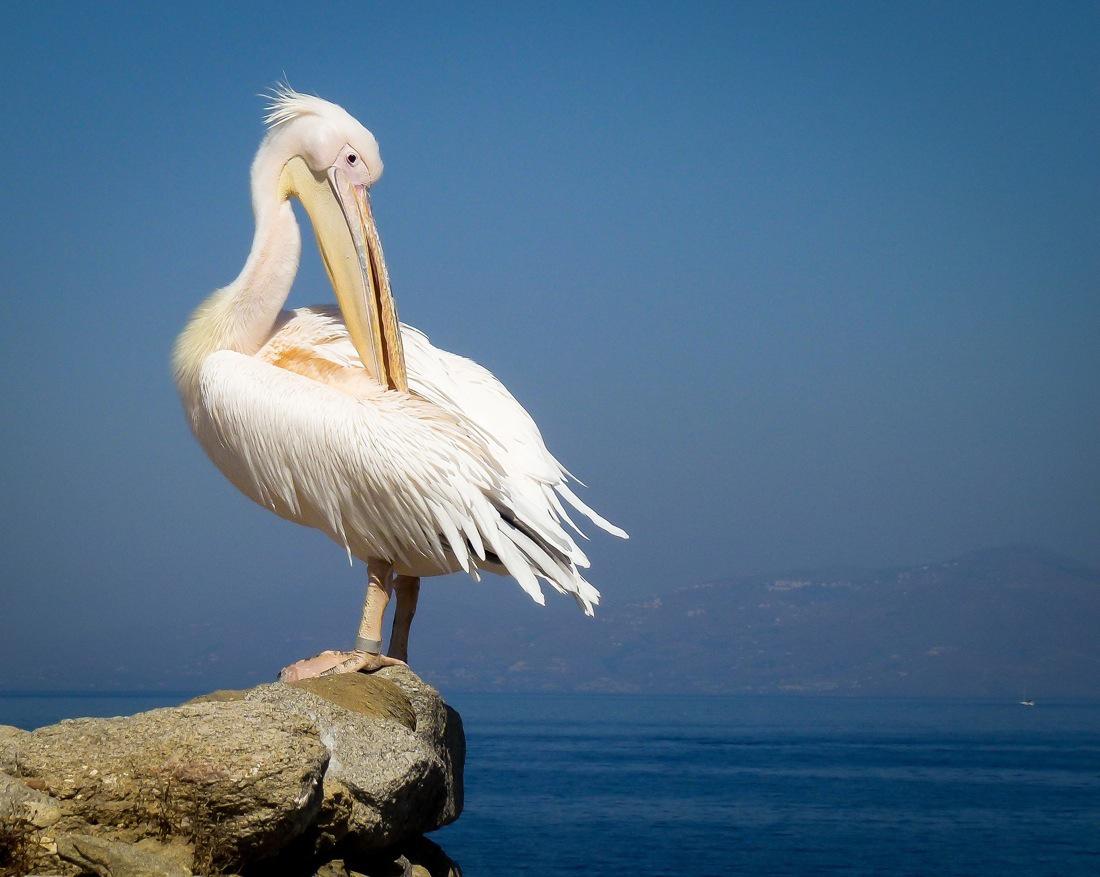 03 Oct

A Curious White Pelican in Mykonos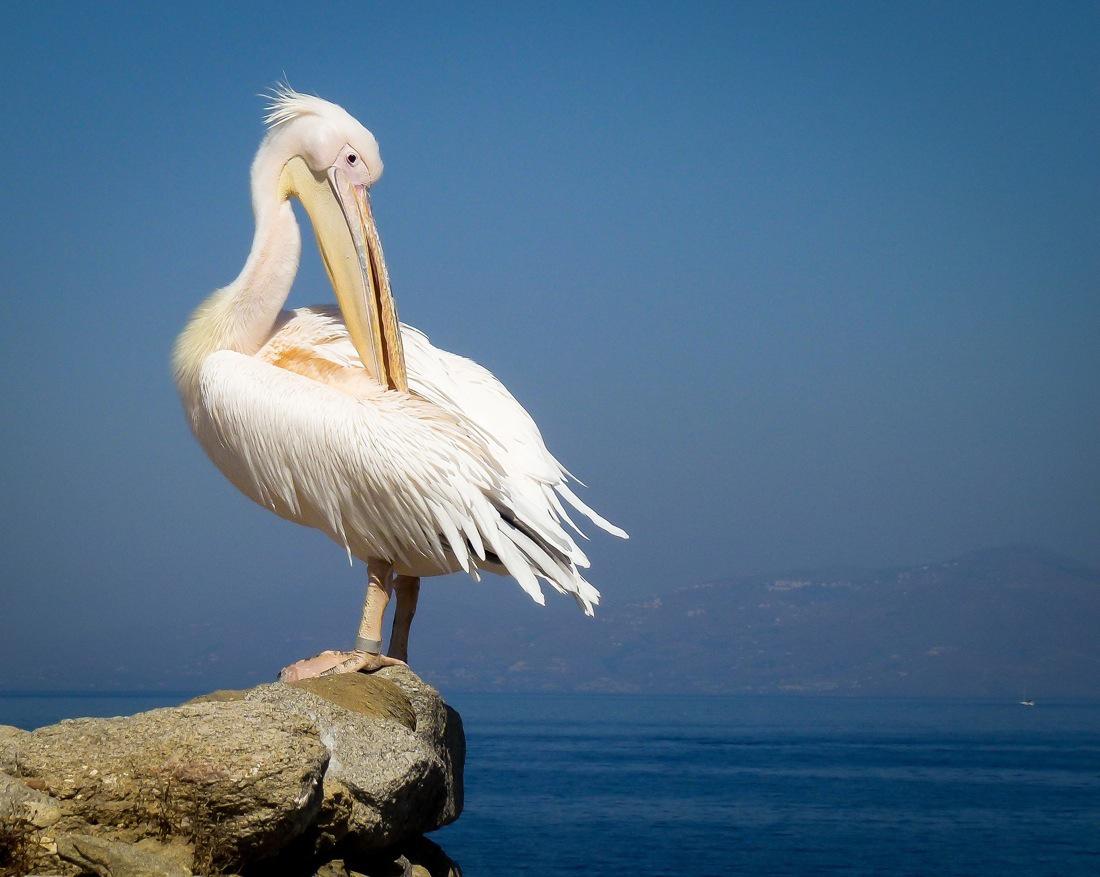 The white pelican happened to be just there, close to a lovely white church in one of the tiny streets of Mykonos – probably the most famous greek island, together with Santorini – with a magnificent view over the deep blue Mediterranean sea.
A white pelican surrounded by the deep blue of the Mediterranean sea…
He didn't seemed bored or scared by the people passing by, just a little curious maybe.
While I was taking photos of the little chapel, the white pelican continued undisturbed and indifferent his personal grooming, as if preparing for a date although I couldn't see any white pelican female strolling around.
I'm not really good at it, but I can't imagine pelicans as typical birds of the Greek islands. Notwithstanding, I couldn't help thinking that his white elegance was perfect in an environment where everything in white and blue.
More reading: Pelicans in Paracas