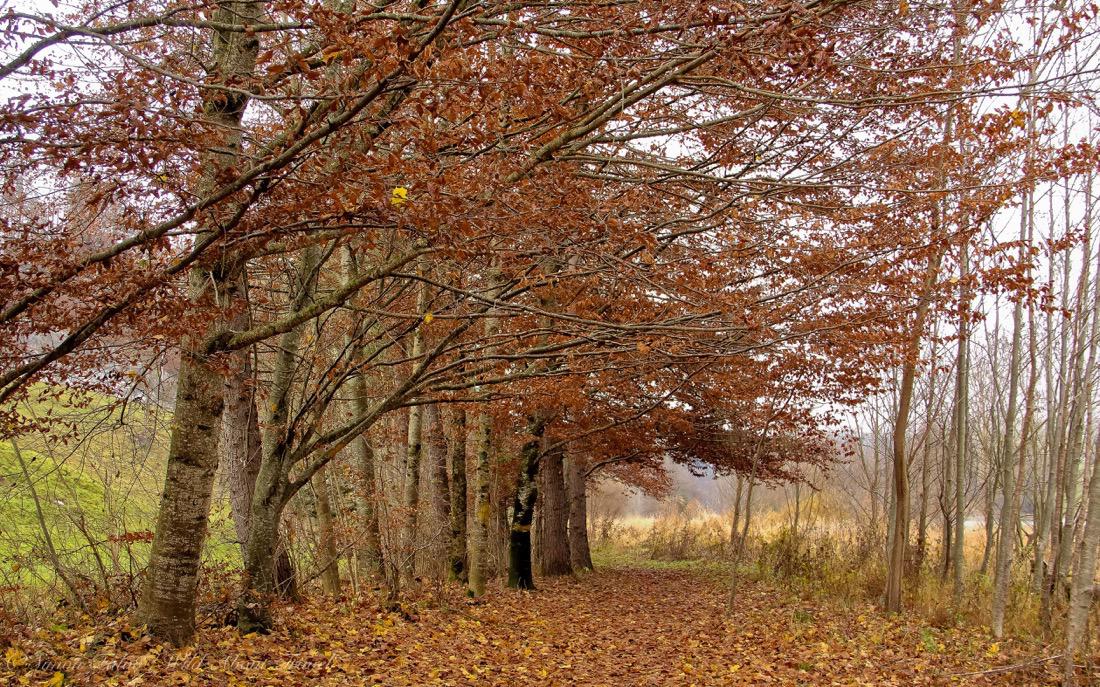 19 Oct

A Red Autumn Hike: Desktop Wallpaper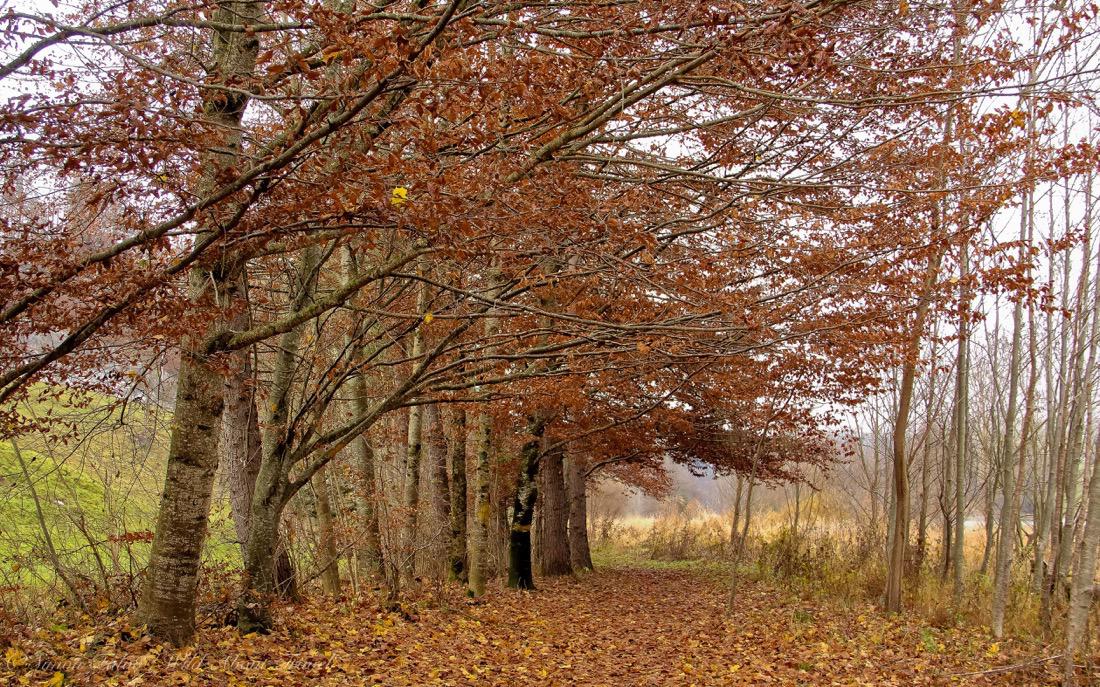 There's no greater pleasure for an autumn hike than the colours.
Year after year, as yellow, orange, red explode and the landscape shines with bright and warm tints, I can't help thinking at the wisdom of nature, offering a colourful treat before winter, when the mountains are white and cities too often are grey.
I captured this photo last year during an autumn hike in Switzerland, in Montbovon. It was a cloudy and rather chilly day, and there was no one but me on the path. The sky was overcast but I decided all the same to go for a walk. And the fall colours were a wonderful reward.
Wallpaper download (different sizes)