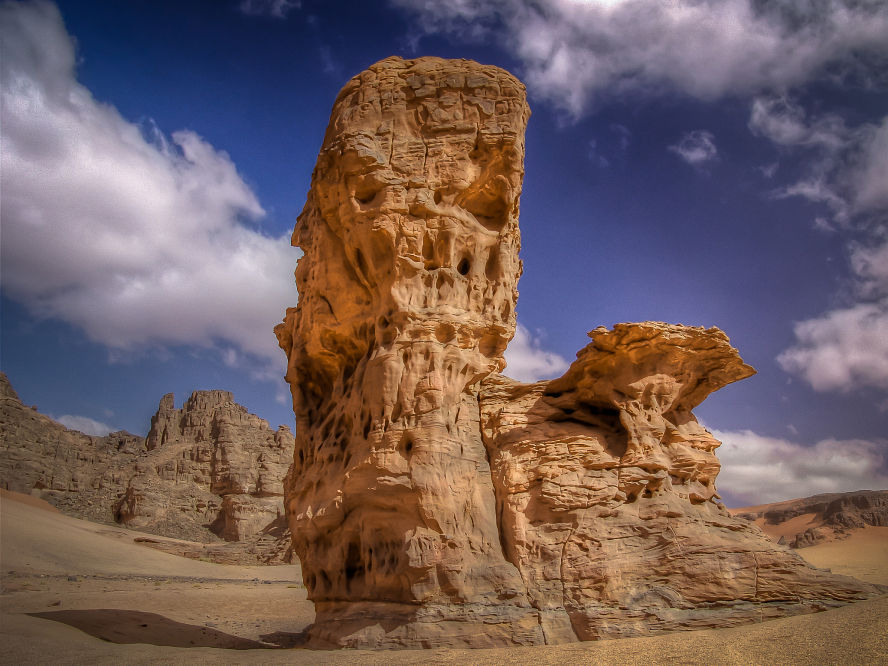 24 Apr

Sculpted by the Wind… The Rocks of the Akakus Desert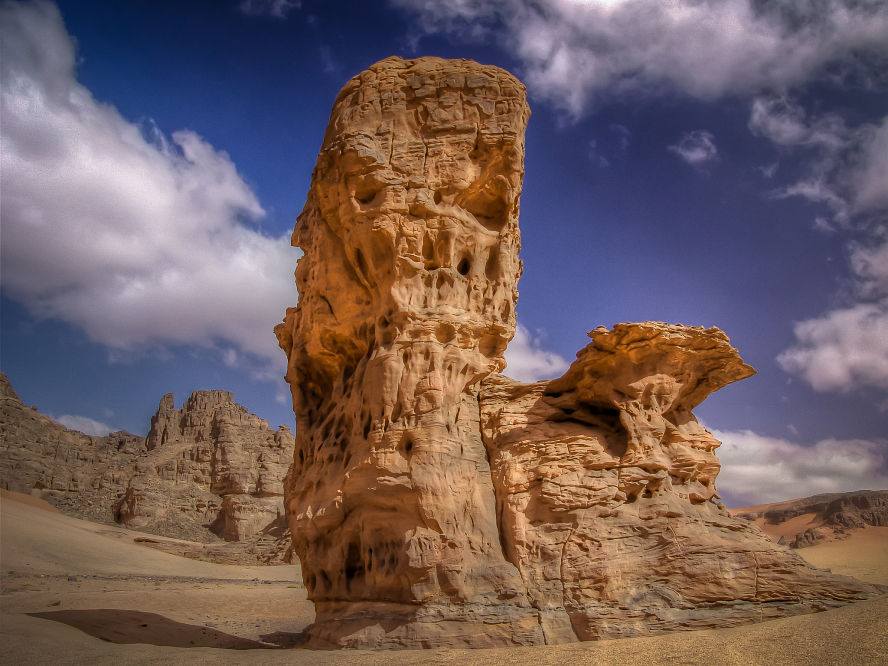 Plagued by the constant threat of terrorist attacks and kidnapping, the wonderful Algerian Akakus Desert – in the area surrounding Tamanrasset – is not a recommended destination at the moment, as is all the area of the Sahel. Sadly, due to the strong instability I was not able to go back to Algeria, one of the destinations that I would have loved to explore more. But although I'm not particularly prone to fear, I've been told that a trip in the South of the country is not advisable, no matter that this would take place with local guides.
[pullquote]I can't wait for the troubles to stop to go back and experience again the magic of the Akakus Desert[/pullquote]
Thus, for the time being the only thing I can do is looking and sharing old pictures, remembering the wonderful time I had discovering the Akakus desert by 4×4, sleeping in tents, waking up at dawn and feeling speechless in front of the sand dunes and the rocks colored in pink.
I'll be back though, as soon as the situation will be a little quieter, hopefully soon for the Algerian people.
Have you been to Algeria? Is it a destination on your radar?
More photos: Algeria, Mother and Girl in the Dry Desert

Travel addict and passionate about photography, Simon Falvo started Wild About Travel back in 2009. Leveraging her strong PR background, she developed an extensive knowledge of Digital Communications and Social Media Marketing. Besides travel writing SImon holds workshops and trainings, she collaborated with tourism boards for digital marketing campaigns and participated as a speaker at several events.