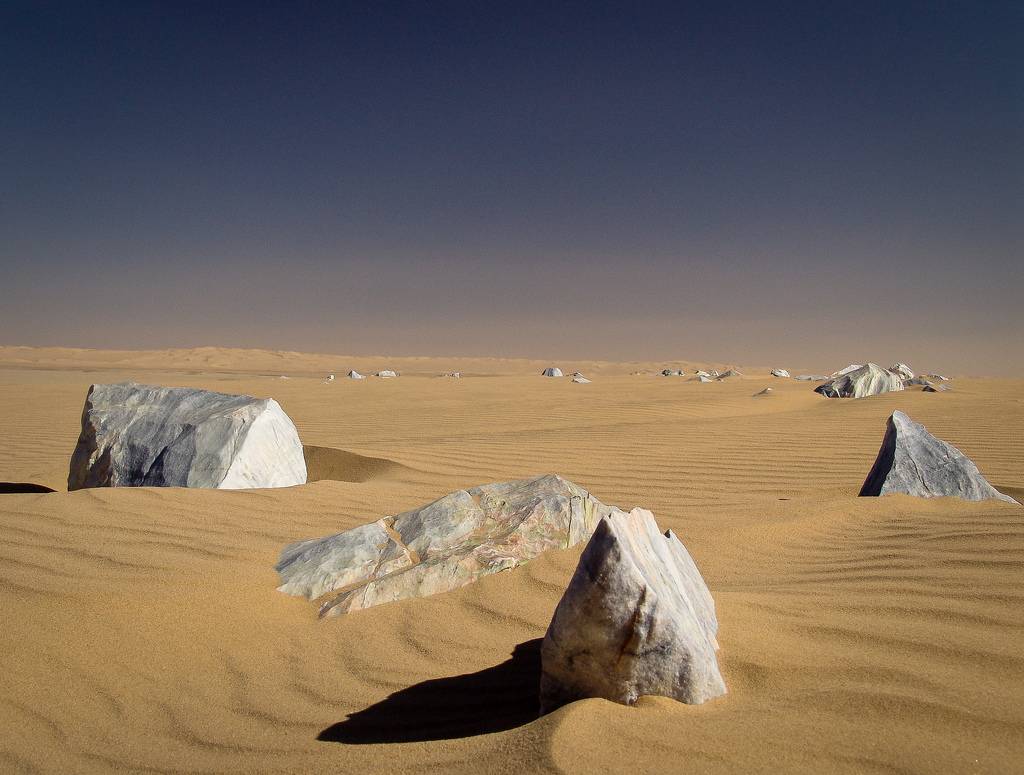 27 Oct

Algeria Lunar Landscape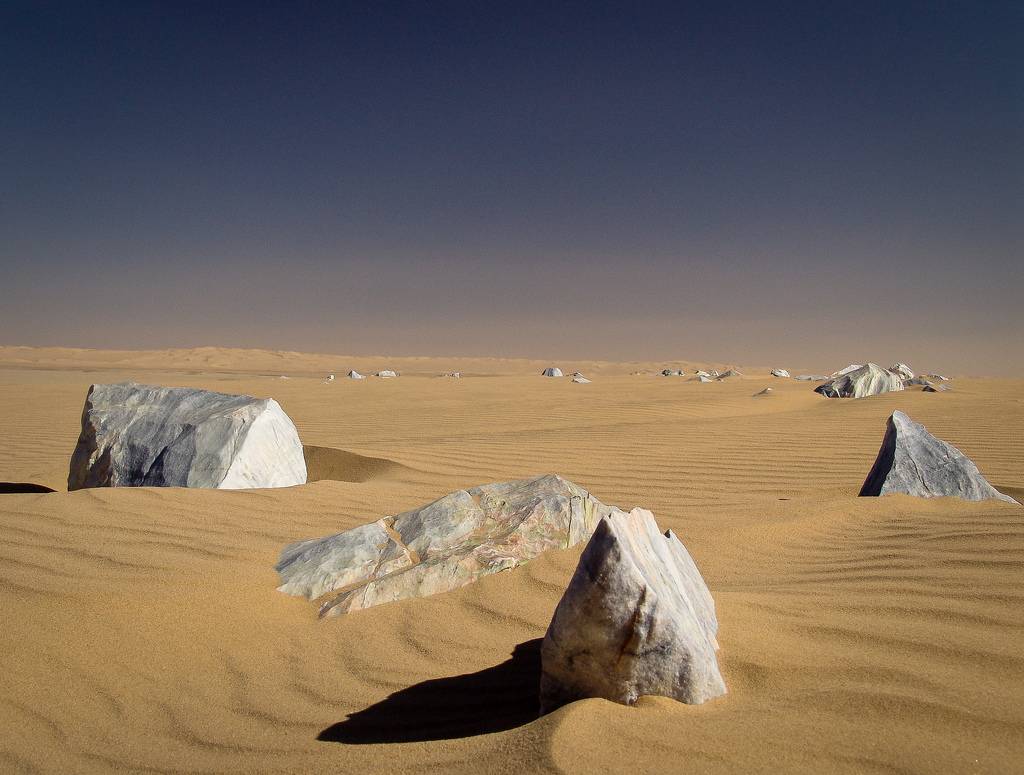 Of the many countries I had the privilege to visit during the last years, Algeria occupies a special place in my travel memories.
Algeria lunar landscape is just heart-warming. One of those images that remain deeply impressed in anyone's memories.
Golden and pink dunes, rocks sculpted by the wind and a gorgeous landscape as far as the eye can see. The 4×4 jeep drove through in an ever-changing scenery with an inseparable companion: the sound of the wind. At some point, we stopped to admire this lunar landscape: stones, looking like partially shaped marble blocks, disseminated in the sand. I felt as if I was on the moon, incredibly small and unbelievably happy and grateful for the unforgettable emotion I was feeling. It's something that I can't describe in words. But I still feel it when I look at the photos of an unforgettable adventure through Algeria Akakus desert.
More reading: The Beauty of Silence