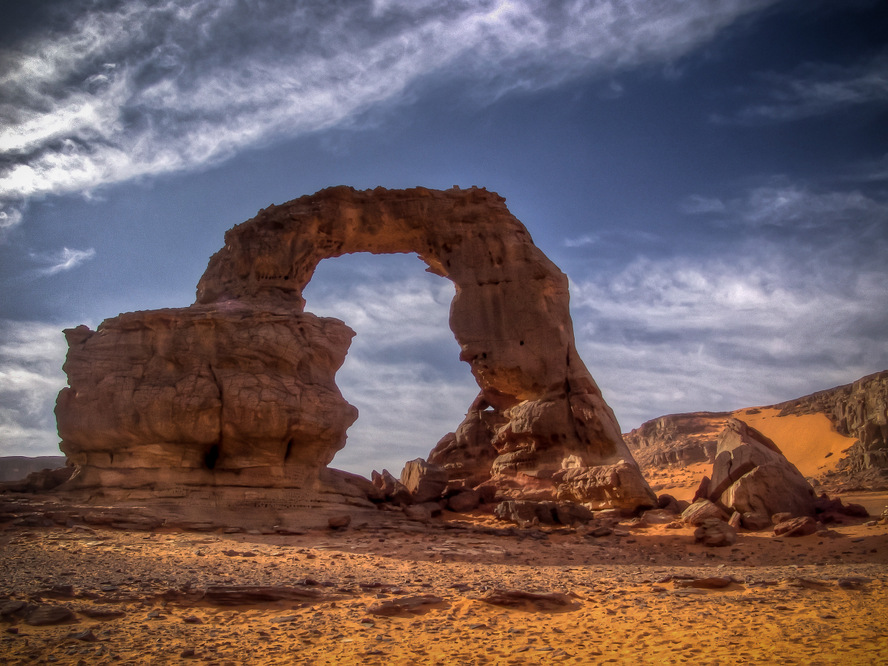 13 May

Algerian Desert: Rock Arch and a Dramatic Landscape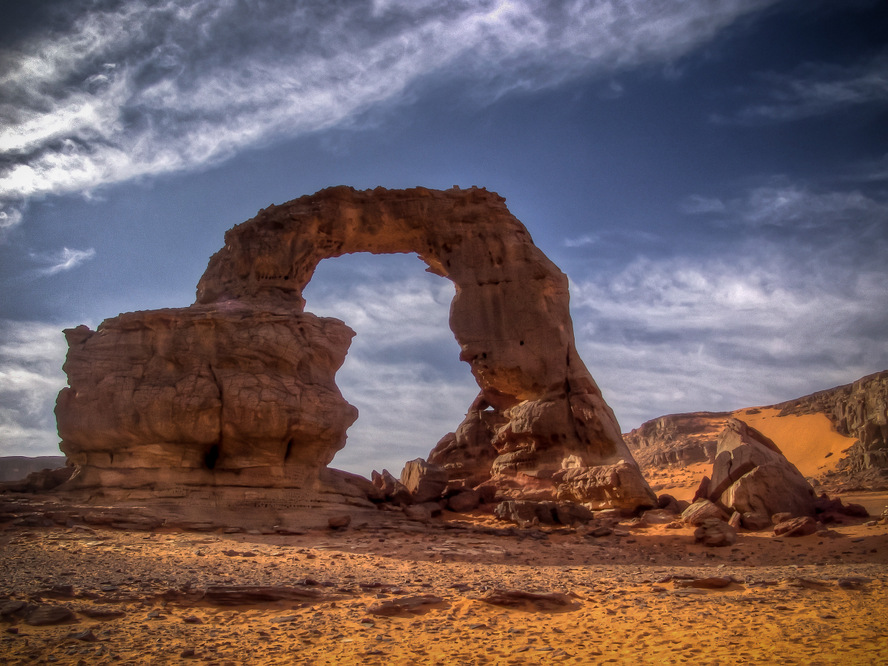 While I'm again visiting the beautiful South Africa, I can't help going back to more memories of astounding Africa: the Algerian desert, the wonderful people of the Gambia, the stunning Okavango delta in Botswana and the breathtaking Victoria Falls.
Algeria is one of the countries which immediately won my heart, one I swore I'd be back as soon as my trip was finished. Endless stretches of dunes, lunar landscapes, ancient cave art, rock formations which often look as if they were sculpted by the wind, the Touareg culture.
More than six years later, I still haven't gone back and lately the south of the Algerian desert isn't safe anymore. Hopefully, more stable conditions will soon be restored. I long to see the desert again.
More big photos on Algeria: Mother and Girl in the Dry Desert
Travel addict and passionate about photography, Simon Falvo started Wild About Travel back in 2009. Leveraging her strong PR background, she developed an extensive knowledge of Digital Communications and Social Media Marketing. Besides travel writing SImon holds workshops and trainings, she collaborated with tourism boards for digital marketing campaigns and participated as a speaker at several events.