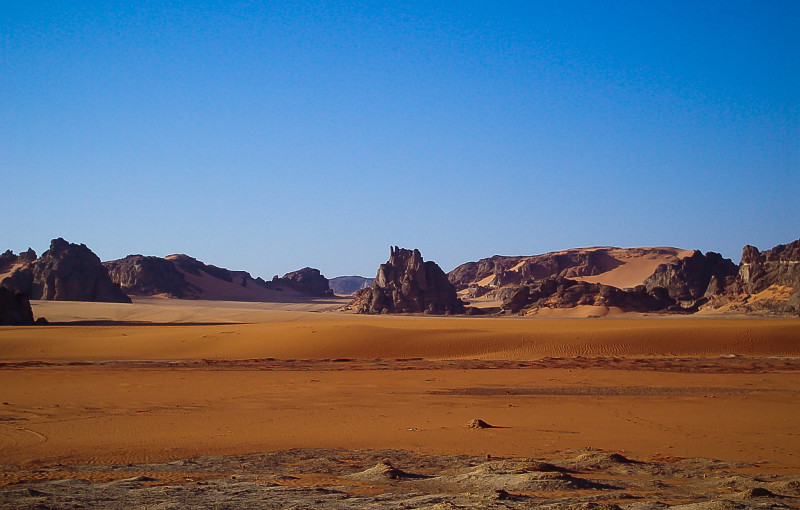 04 Jun

Algerian Desert at Sunset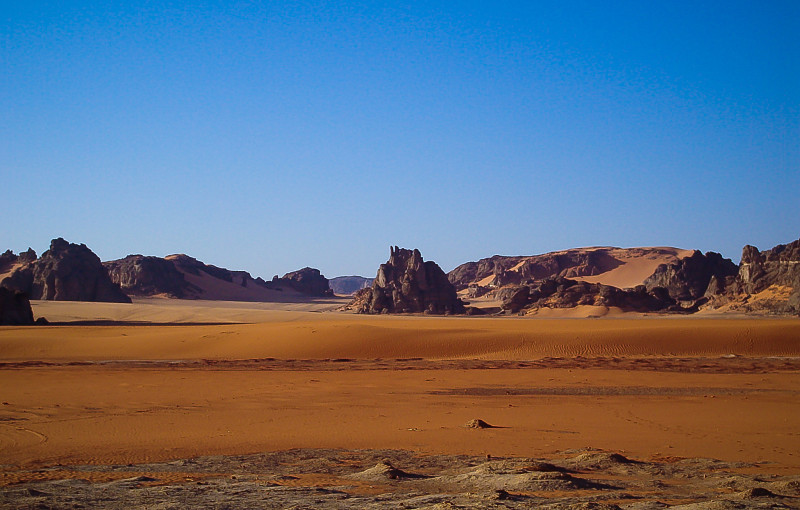 No country I visited until now has the power of the Algerian desert at sunset and sunrise. Colors certainly play a big role, and the view on the dunes and the rocks getting golden, orange and pink, under a sky becoming of an increasingly deeper blue, is  mesmerizing.
[pullquote]The beauty of the Algerian desert is indescribable. Impossible not to feel the power of nature.[/pullquote]
What makes however sunset and sunrise perfect in the Algerian desert is the silence, the vastness, the eyes looking to infinity and the strong feeling of how small we are. There's no better way to experience the desert than sleeping in a tent, faraway from the resorts, the skylark of people and the light pollution, preventing to see the amazing african night sky in all its splendour. I still long the week I spent in the Akakus desert, the cold nights, the fantastic food prepared by the Tuaregs at our itinerant camp. The Sahara is one of the most fascinating environments on the earth. A place impossible to forget.
More on Algeria: Sculpted by the Wind… The Rocks of the Akakus Desert
Travel addict and passionate about photography, Simon Falvo started Wild About Travel back in 2009. Leveraging her strong PR background, she developed an extensive knowledge of Digital Communications and Social Media Marketing. Besides travel writing SImon holds workshops and trainings, she collaborated with tourism boards for digital marketing campaigns and participated as a speaker at several events.