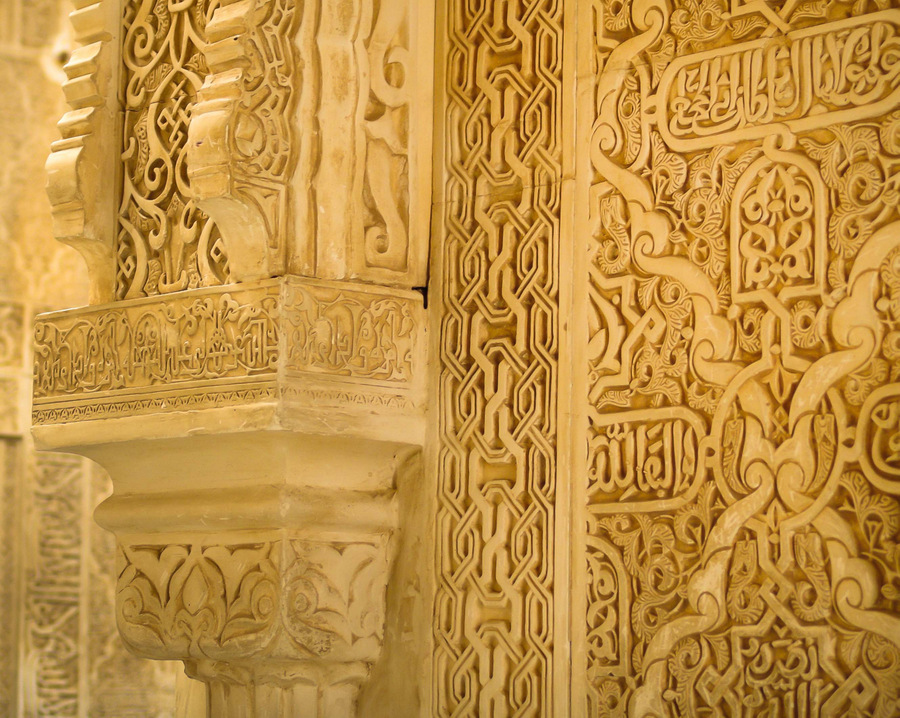 17 Jan

Alhambra Intricate Carvings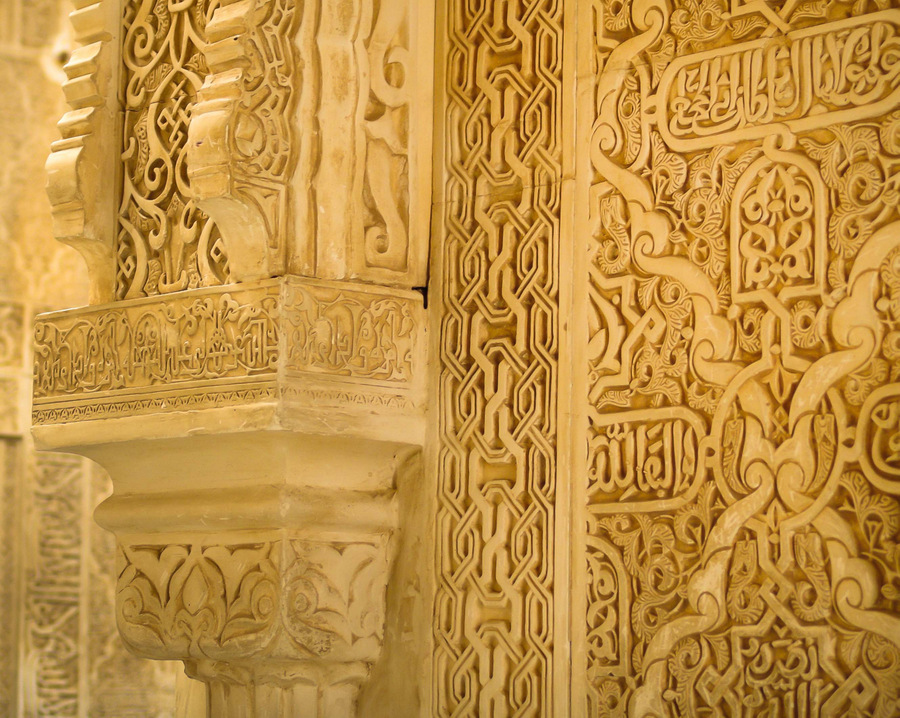 I could have spent hours admiring the Alhambra intricate carvings, the harmonious shapes and the wonderful writings, whose  meaning is unaccessible to me. One of the most beautiful architectural complexes in Europe, the Alhambra in Granada (Spain) is well worth fighting the crowds, and if you go in the afternoon, at some point it becomes quiter and more enjoyable.
I could visit the Alhambra hundred times, and still feel the same astonishment
The Alhambra is one of those places that needs time, not only to wander through the beautiful palaces, courtyards and gardens, but also to linger on the details, the materials, the colors. It is one of those places where I could go back hundred times and still discover details I hadn't notices before, feeling the same astonishment in front of such a perfect work of art.
More reading: Andalusia off the beaten track: 5 Reasons to Visit Enchanting Antequera