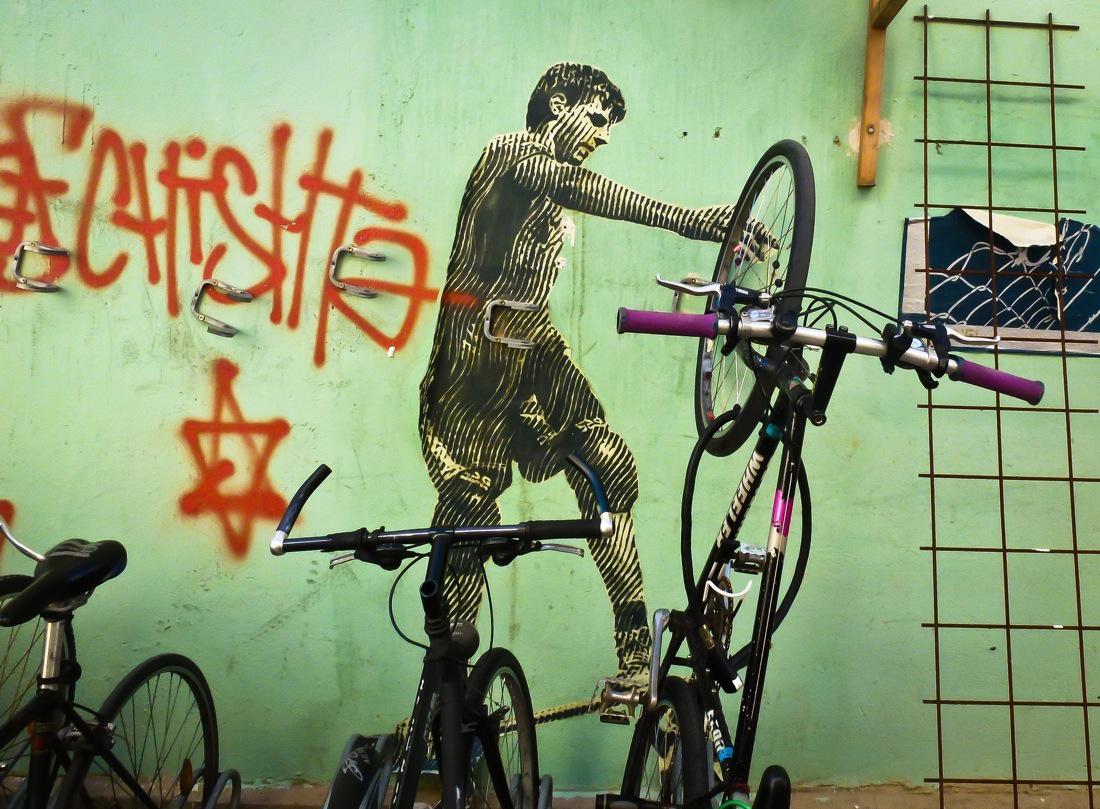 06 May

An Unsettling Graffiti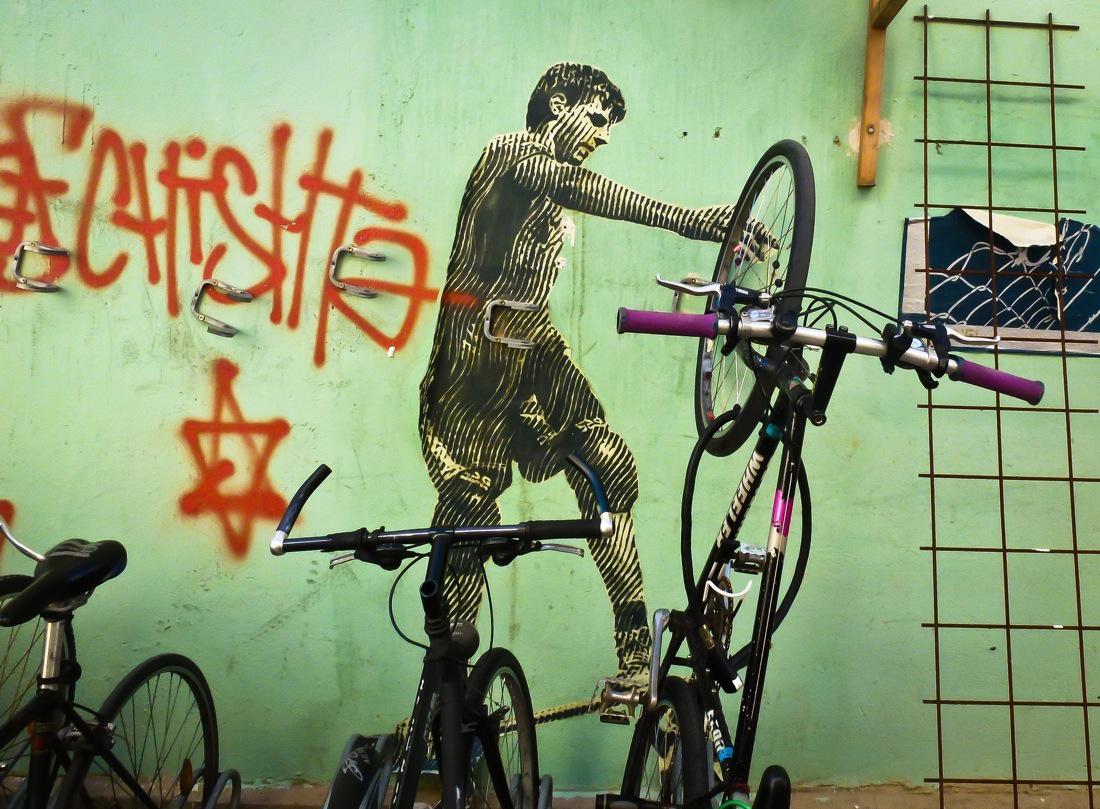 I was quietly walking in Potsdam when I stepped into this unsettling graffiti. I couldn't help looking at it and feeling uneasy. What was making me uncomfortable was the Star of David which, to me, is so strongly linked to the Holocaust. Maybe there's nothing wrong with this graffiti, but since my attempts to decipher it were fruitless, I still wonder what it means, and continue fo feel unsettled.
If anyone looking at this photo and reading this post knows anything about it, I'd be really interested to know more.
More reading: We Shall Never Forget: Berlin Between Past and Present