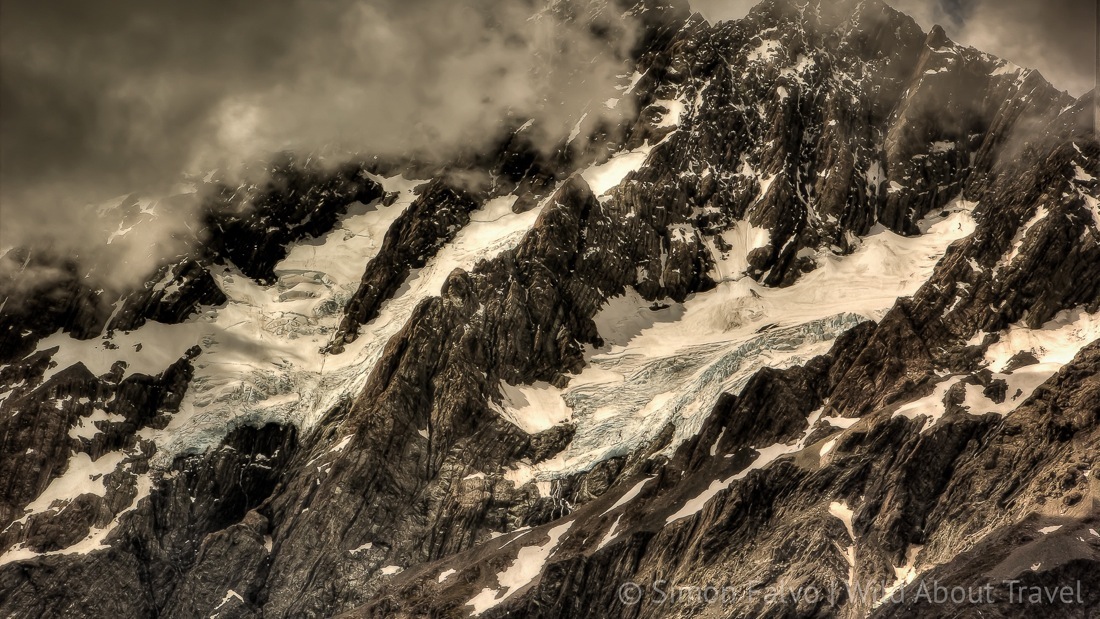 31 Oct

Awe-Inspiring Mount Cook in Black and White: Desktop Wallpaper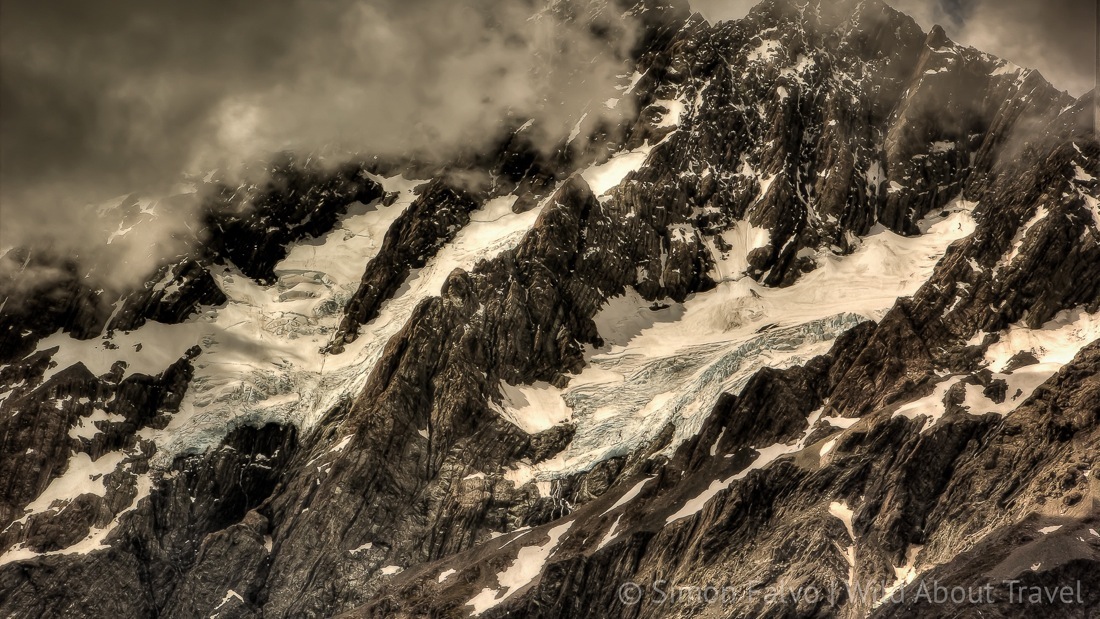 Time flies so quickly and all of a sudden it dawned on me that October is finished and winter is rapidly approaching. I was planning to feature the desktop wallpaper long ago and then I got like engulfed and overwhelmed by too many photos and the inability to choose a favorite one.
I eventually decided for a view of the awe-inspiring Mount Cook, the most famous mountain in New Zealand, along with Mount Taranaki. I saw it in a bright sun, standing out a deep blue sky, then I admired Aoraki (the Maori name for Mount Cook) at sunset, topped by tiny pink clouds and again, surrounded by ominous clouds.
The highest mountain in New Zealand  (3,754 metres or 12,316 ft), Mount Cook became world famous thanks to mountaineering legend Sir Edmund Hillary, the first man to reach Mount Everest's  summit in 1953. I'm truly fond of mountains and I was certainly impressed by Mount Cook although more for its aura than for the alpine landscape which is beautiful but not as much as some European alpine landscapes, like the peaks surrounding the Matterhorn or the amazing glaciers in the Jungfraujoch.
Still, a trip to New Zealand wouldn't be complete without a visit to Mount Cook. And if the land of the Hobbits isn't in your agenda, you can still enjoy a little of it through the desktop wallpaper…
1920×1080 
1920×1200 
And if you fancy more dreaming…  New Zealand Into the Wind: Sailing Abel Tasman NP