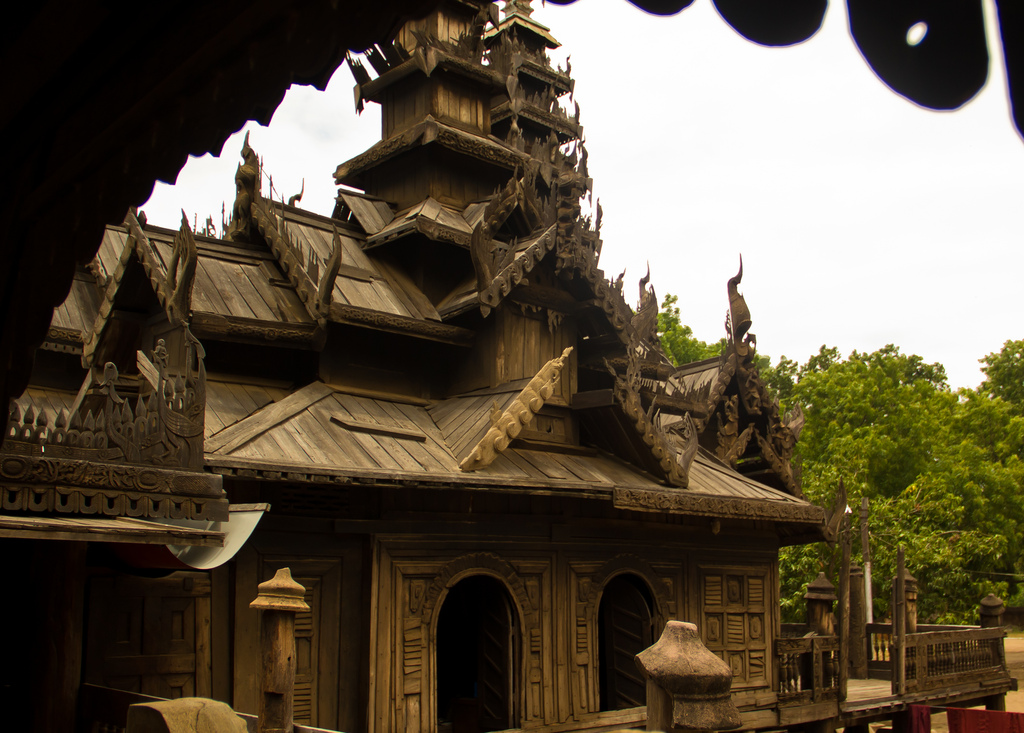 11 Dec

Nat Taung Kyaung Monastery in Bagan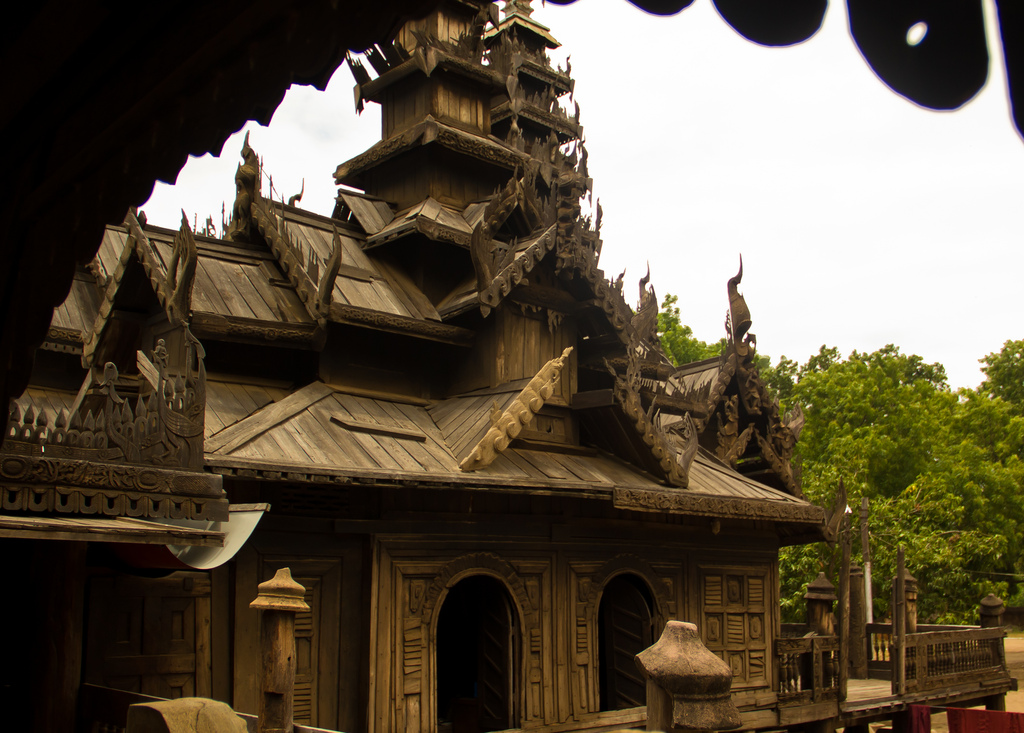 There's probably no better way to visit the many temples of Bagan than hiring a horse-drawn carriage. The driver slowly led me through the many pagodas, some of which were really impressive not only outside but also inside, showcasing beautiful paintings, like the reclining Buddha at the Sulamani Temple.
[pullquote]Often overlooked, Nat Taung Kyaung wooden Monastery was one of my favorite sites in Bagan[/pullquote]
At some point, the driver stopped to Nat Taung Kyaung Monastery, an interesting diversion from the temples. Dating back to the 18th Century, Nat Taung Kyaung is the oldest teak religious building still surviving in Bagan and maybe in all Burma. The monastery is finely carved with rosettes and other shapes and the roofs are beautifully decorated with wooden statues. It's a little oasis of peace, far from the crowds I often met at the most famous temples.
Local people were sitting in the monastery, chatting or praying, attending their normal activities as if unaware of the few tourists strolling around. And this is what made Nat Taung Kyaung Monastery one of my favorite sites in Bagan, a place blending the splendour of the past with the ordinary life of Burmese people.
More reading: Exquisitely Carved Window at a Temple in Bagan
Travel addict and passionate about photography, Simon Falvo started Wild About Travel back in 2009. Leveraging her strong PR background, she developed an extensive knowledge of Digital Communications and Social Media Marketing. Besides travel writing SImon holds workshops and trainings, she collaborated with tourism boards for digital marketing campaigns and participated as a speaker at several events.