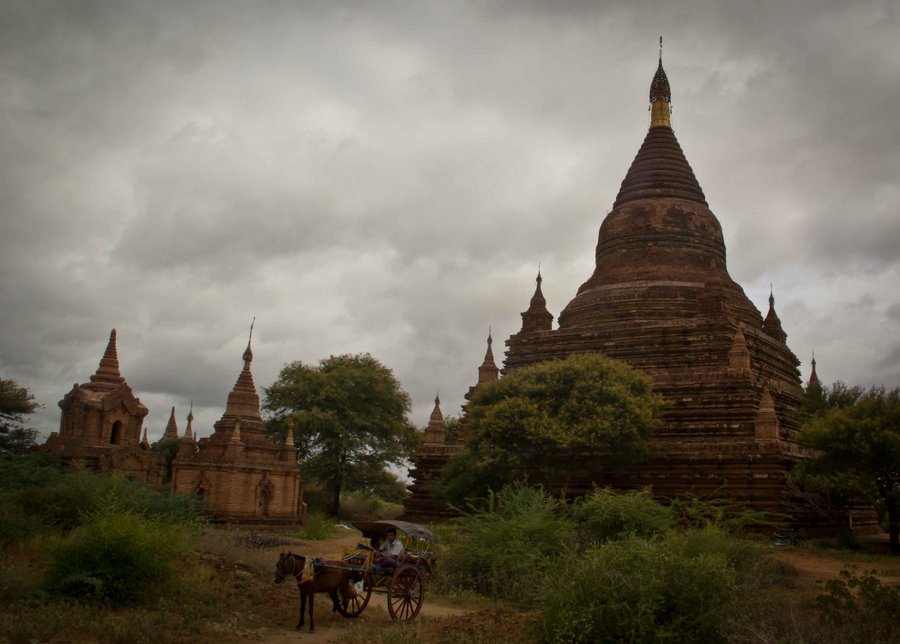 27 Dec

Bagan Temples under an Ominous Sky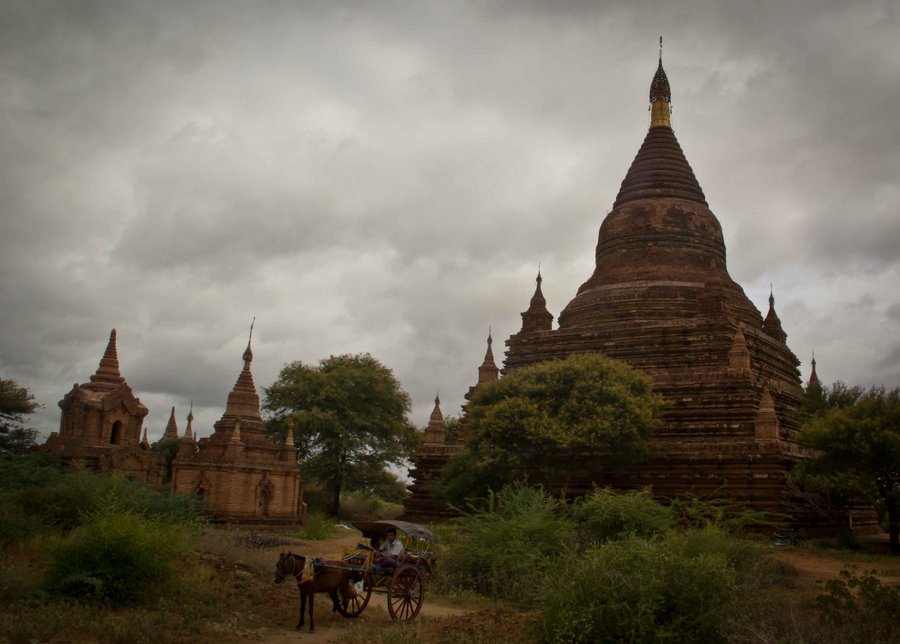 I had read so much about the wonderful sight of  the Bagan temples at sunset but unfortunately the weather was unfriendly so I didn't manage to see it. Still, the view of the stupas and pagodas under an ominous sky held an undoubtedly charm.
Strolling across Bagan temples in a horse-drawn cart, the clouds coming and going were a welcome relief to the oppressing heat. Bagan was definitely the best part of my trip to Burma, together with a lovely bike ride at Inle Lake.
More reading: Rural Life in Bagan