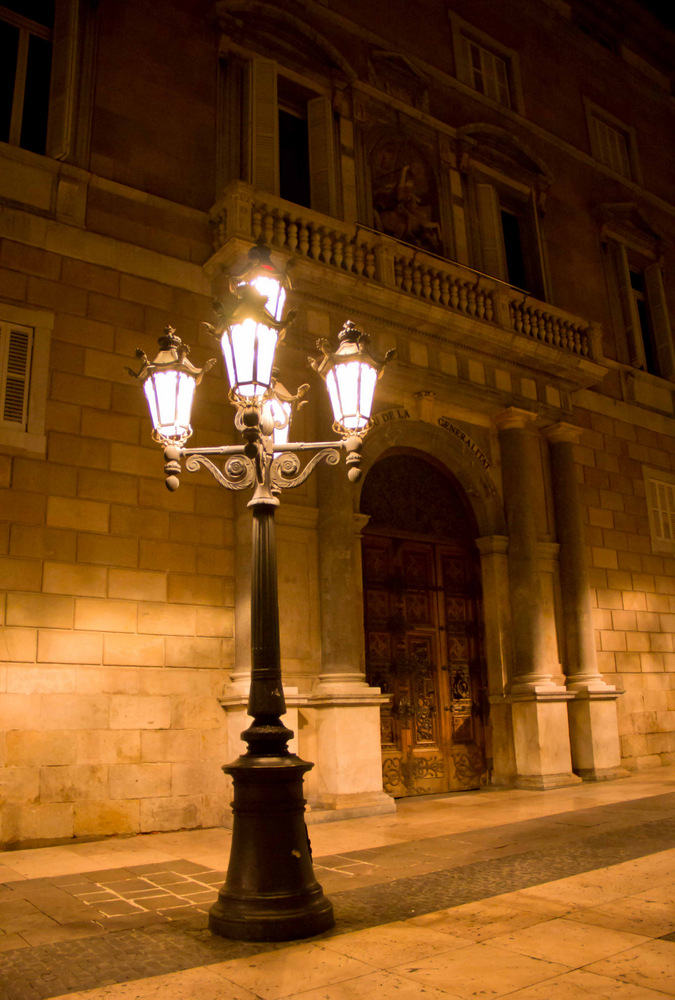 09 Jan

Barcelona at Night, Palau de la Generalitat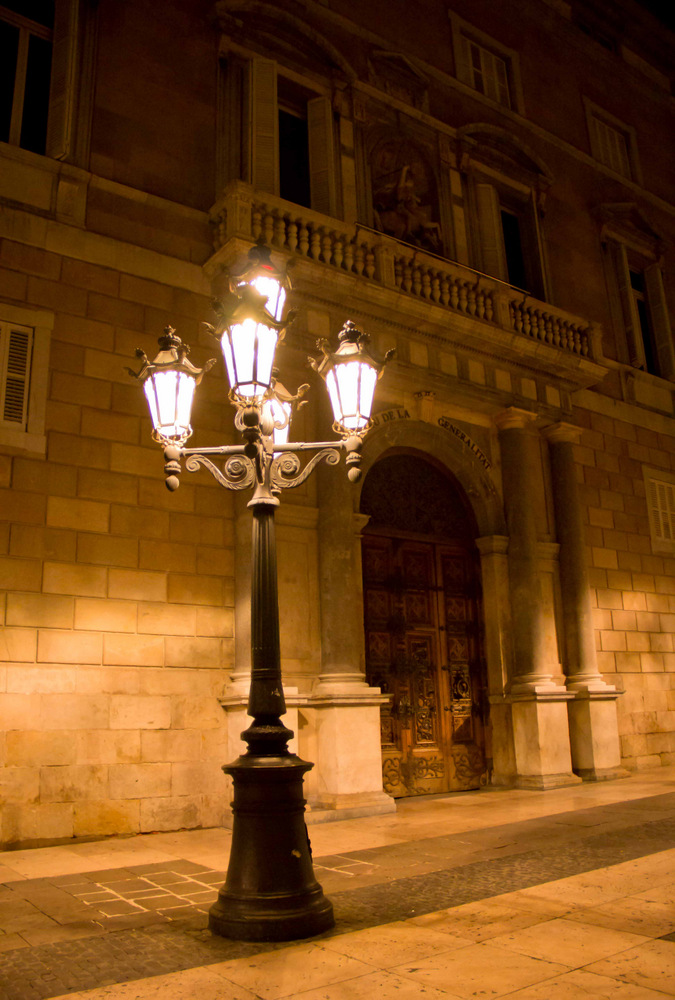 I like wandering along the street of Barcelona at night. After sunset, the Ciutat Vella – the old city – gets a different charm which is both lively and intimate. I guess that most of the appeal of Barcelona at night is due to the old street lamps, shedding a warm light on the old buildings.
[pullquote]There's more than the Ramblas in Barcelona at night. Discover the intimate charm of Plaça Sant Jaume after dark[/pullquote]
Crowded during the day, at night Plaça Sant Jaume – the large square which is Barcelona administrative heart – becomes much quieter. The beautiful Palau de la Generalitat, a historical palace whose origins date back to the Middle Age, overlooks the Plaça. Its superb Renaissance façade becomes even more striking under the warm lighting, and makes me feel, for a little while, as I was back in time to another century.
More reading: Narrow Streets in Barcelona Gothic Quarter