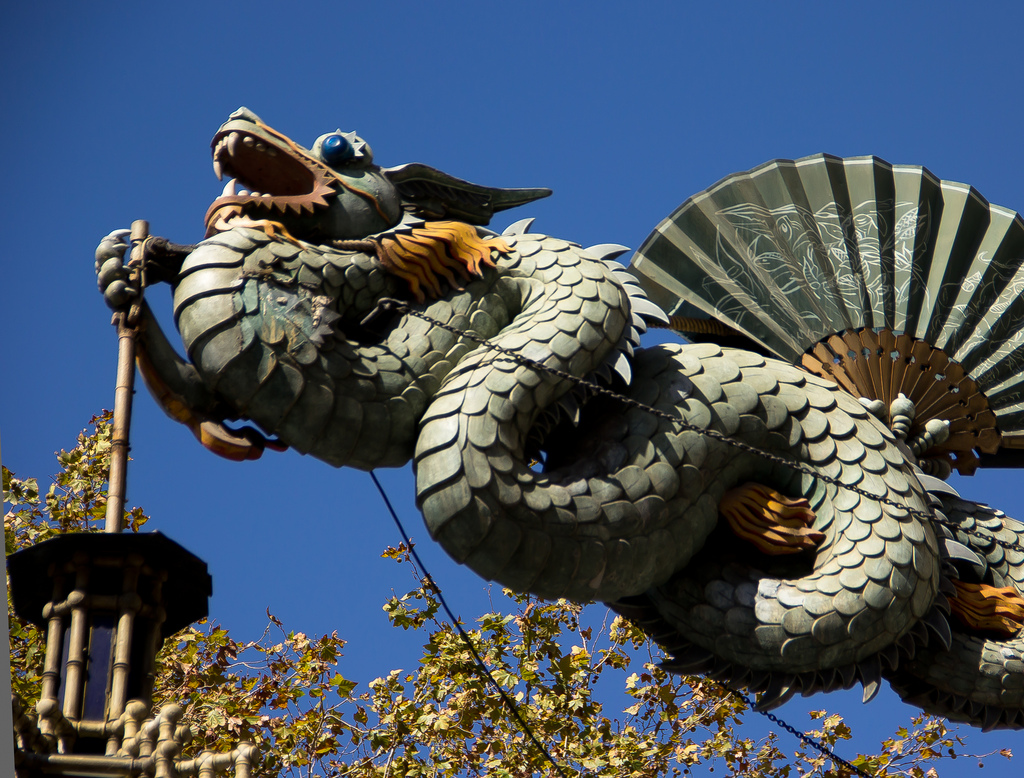 04 Dec

Barcelona, the Dragon of the Rambla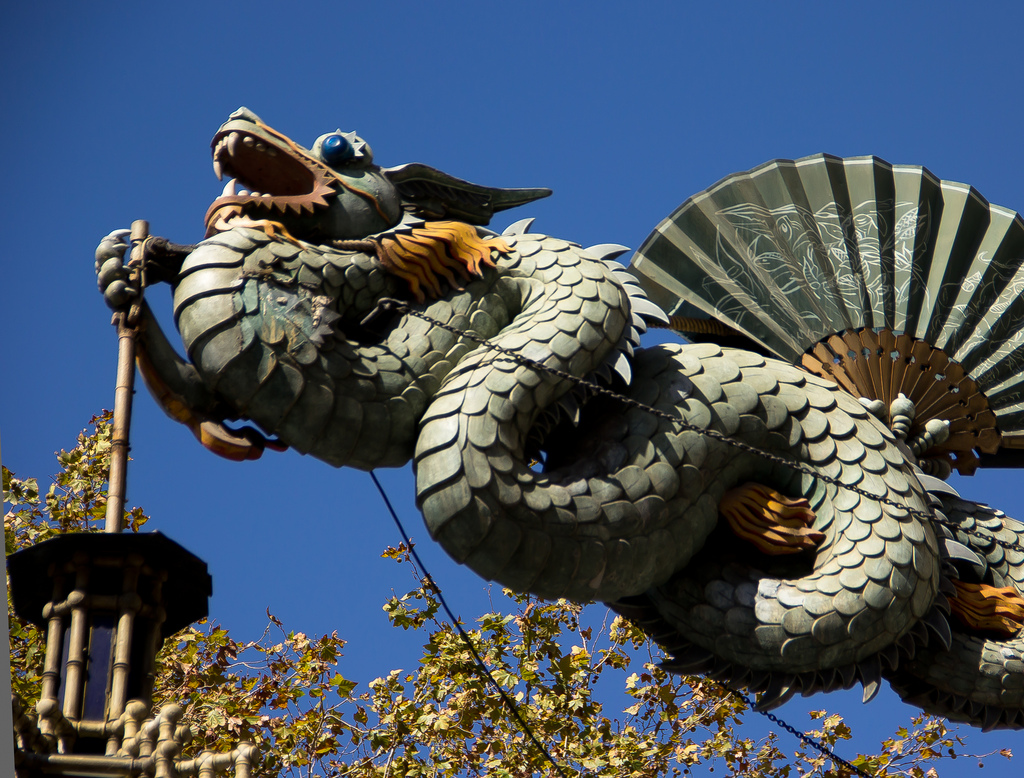 Along the Rambla in Barcelona – one of the most famous and lively areas of the city – there's a building which always fascinated me.
Decorated with Japanese (at least, I think) motifs and umbrellas pinpointed on the façade, the building displays at the top of its corner a giant cast iron dragon (by many said to be Chinese) holding a lamp. The dragon of the Rambla was once a fancy sign for an umbrella shop which does not exist any more, although there still in an umbrella below the dragon as a reminder.
More reading: 5 Must-Do in Barcelona