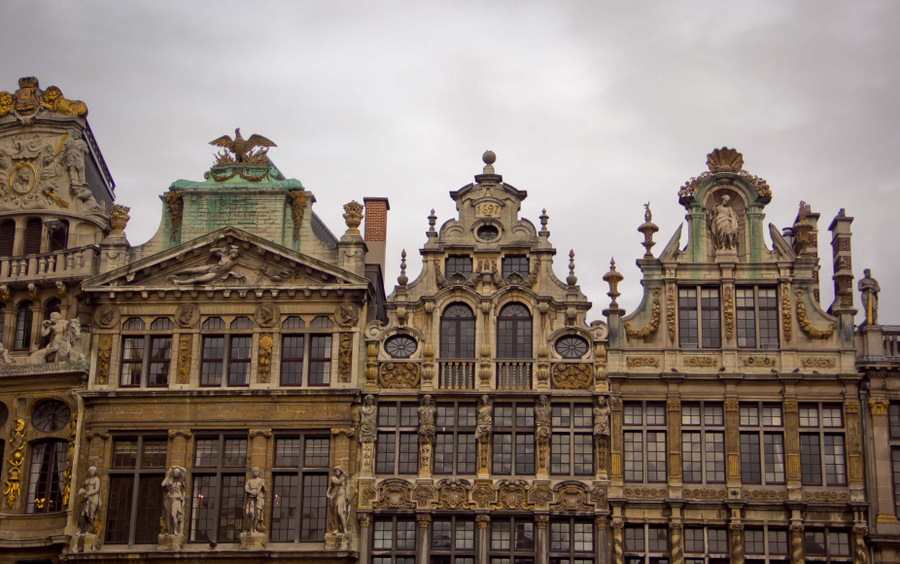 03 Jan

The Beautiful Architecture of La Grand Place in Brussels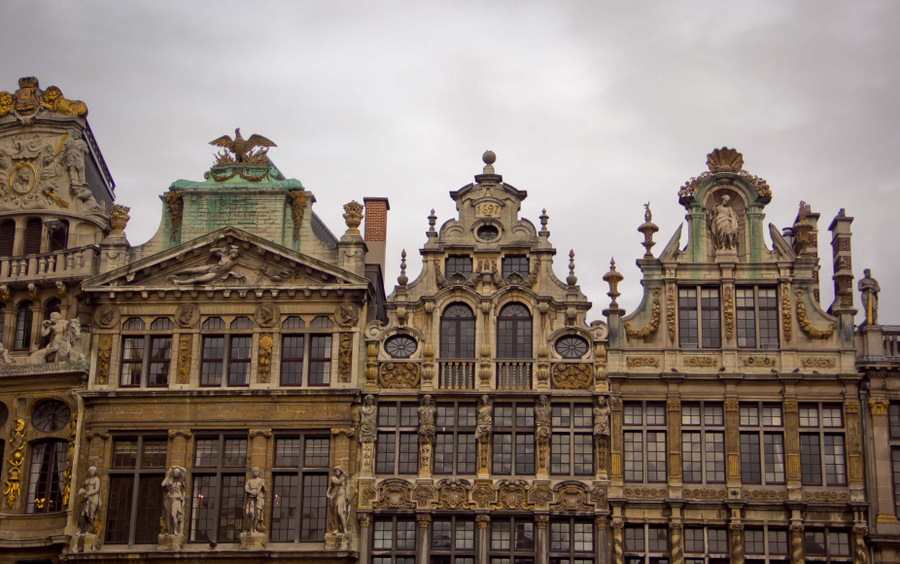 I could spend hours at La Grand Place in Brussels, admiring the superb architecture that makes it one of the most beautiful squares in the world.
Heavily destroyed in 1695 by the bombardments ordered by Louis XIV of France in reprisal of the destruction by Dutch and English warships of French coastal towns and ports, the square was restored in only four years. Besides the speed with which the Grand Place was given back to its earlier beauty the remarkable fact is the 'enlightened' approach established by the City Magistrate, who asked to submit all proposal for the rebuilding of the facades to make sure of a harmonic development of the square.
The perfect blend of eclectic styles is what make Brussels's Grand Place so special and admirable, and one of the main reason it was declared a UNESCO Heritage Site in 1998.
As for me, I couldn't stop my eyes from looking at so many stunning details: the roofs, the windows, the decorations, the overall scenic effect. The Grand Place is must see also by night when the perfect lighting gives the historical buildings a new charm.
——-
Note: A big thank you goes to Visit Flanders and their kind invitation to discover a corner of Europe I hadn't visited yet and to go beautiful Brussels where my enjoyment was renewed.
More reading: A Photo Tour of Bruges, Between Old Houses, Tiny Streets and the Canals