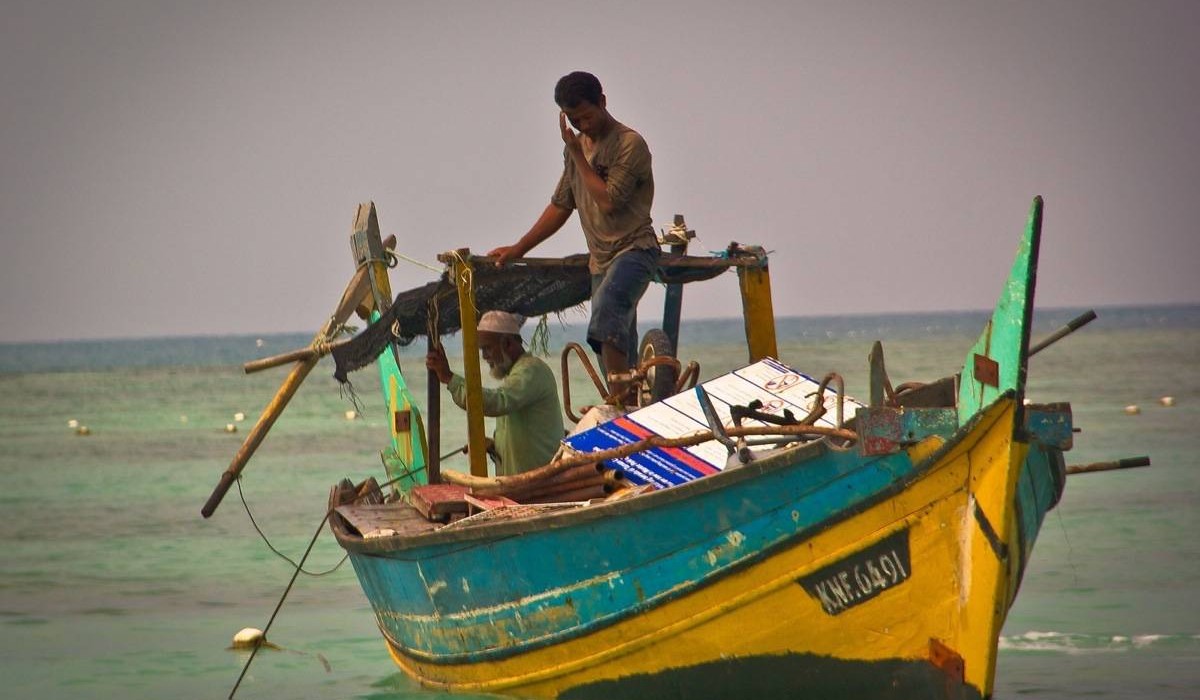 13 Nov

A Boat at the Perhentian Islands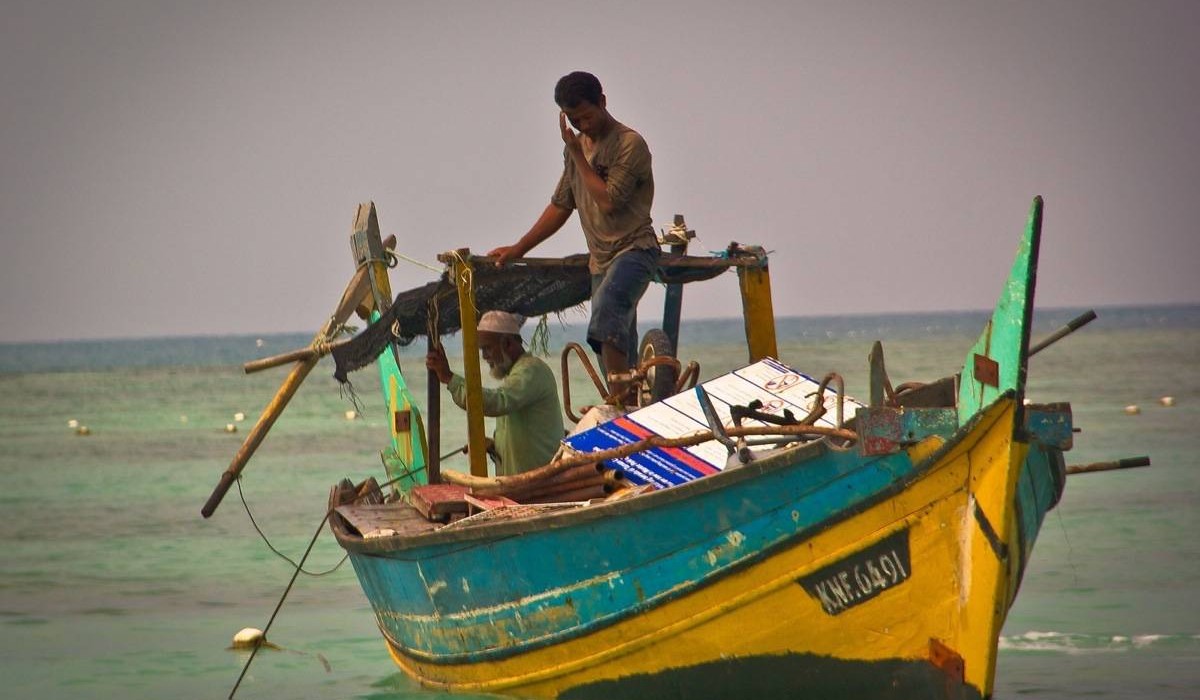 I spent a few days in the Perhentian Islands, on the northeastern  coast of continental Malaysia, on my way back from my trip to Burma. As I wrote at that time, I was overall tired of Southeast Asia where I felt uncomfortable, thus I was just looking for a nice place where I could chill out a little and, most of all, with some decent (or something close) internet connection so that I could at least work.
As I was flying from Yangon to Kuala Lumpur, where I stayed for a few days before heading to Burma, stopping somewhere in Malaysia was almost logical and so I did. I had heard big things on the Perhentian Islands from friends, thus I decided to head over there.
I was probably not in the right mood to fully appreciate the island. Still, there were a few moments that really caught my interest, like when I saw this boat of local people. I had no idea of what they were doing and where they were heading, but I liked these little scene of ordinary life, the colors of the boat, and for a while I fully enjoyed the Perhentian Islands. It was authentic and simple, and I wished to capture what seemed to me like a perfect moment.
More reading: 9 Things in Kuala Lumpur Which Surprised Me
Travel addict and passionate about photography, Simon Falvo started Wild About Travel back in 2009. Leveraging her strong PR background, she developed an extensive knowledge of Digital Communications and Social Media Marketing. Besides travel writing SImon holds workshops and trainings, she collaborated with tourism boards for digital marketing campaigns and participated as a speaker at several events.