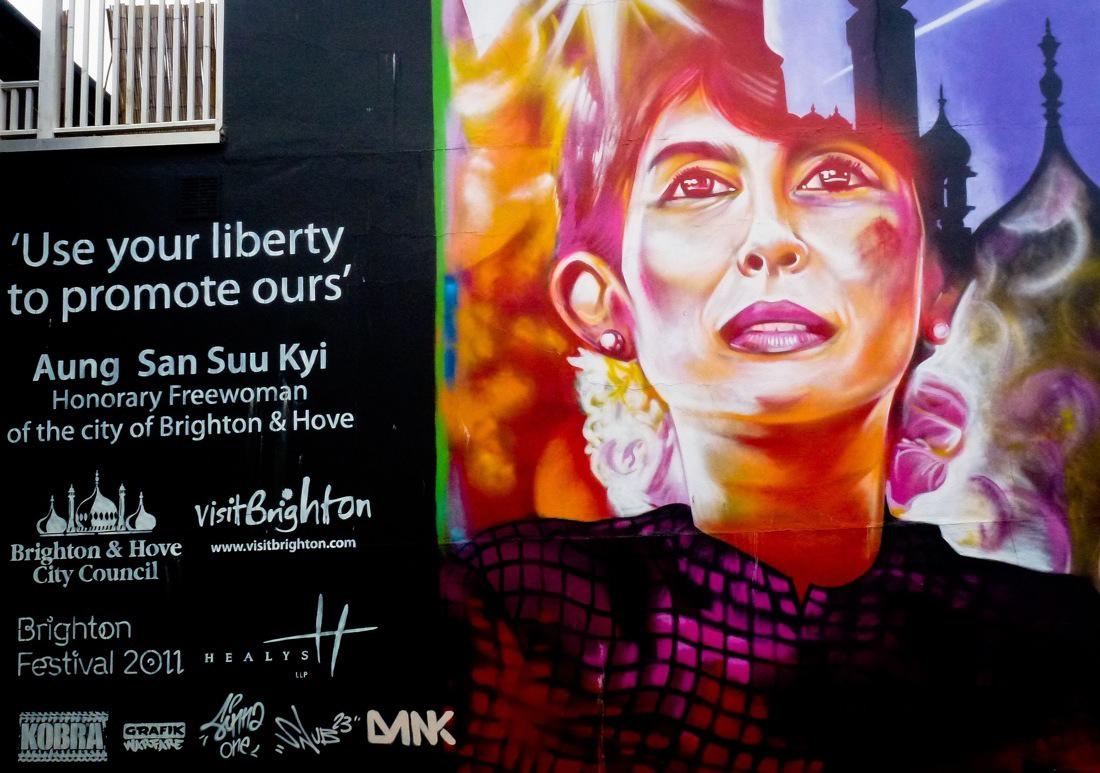 09 Oct

Brighton Street Art: Use Your Liberty to Promote Ours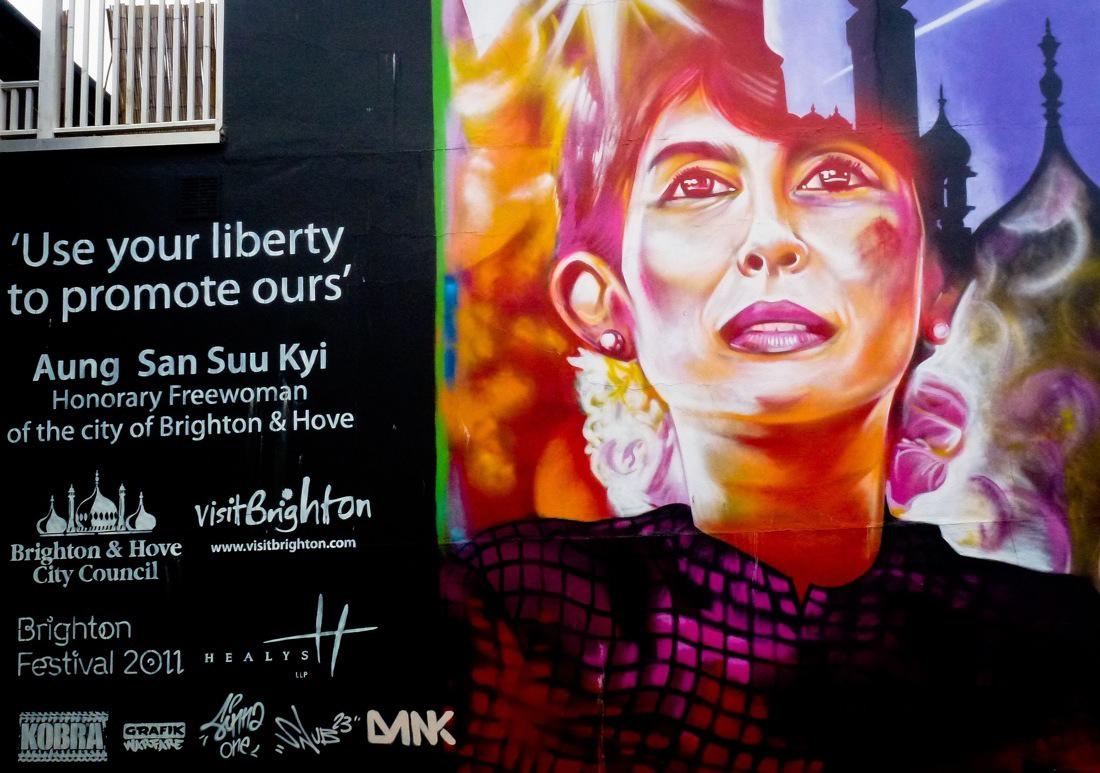 Between the many examples of beautiful street art that can be seen in Brighton, these painting of Aung San Suu Kyi deeply impressed me.
At first it was the slogan 'Use your liberty to promote ours' that struck me as a truth we should all know and too often forget. Then my eyes got caught by the brilliant colors, as if symbolically representing hope for a nation that had been oppressed (and probably still partially is) for such a long time.
I've been often thinking at this awesome street art painting while I was in Burma.
Little did I know at the time I visited Brighton that I would travel to Burma only a few months later. And while I've been often thinking at the street art portrait of Aung Sun Suu Kyi while traveling through Burma, one of the many things that impressed me was how little bright colors I could see around me. I don't know if there's a reason for that or if people in Burma just happen to prefer soft, often pastel tints. I couldn't help however to think at many South American countries with their blaze of colors, and how I somehow associate them to joy.
More reading: A Photo Tour of Brighton Stunning Graffiti