08 Jul

British Museum Great Court: The Magic of Glass and Steel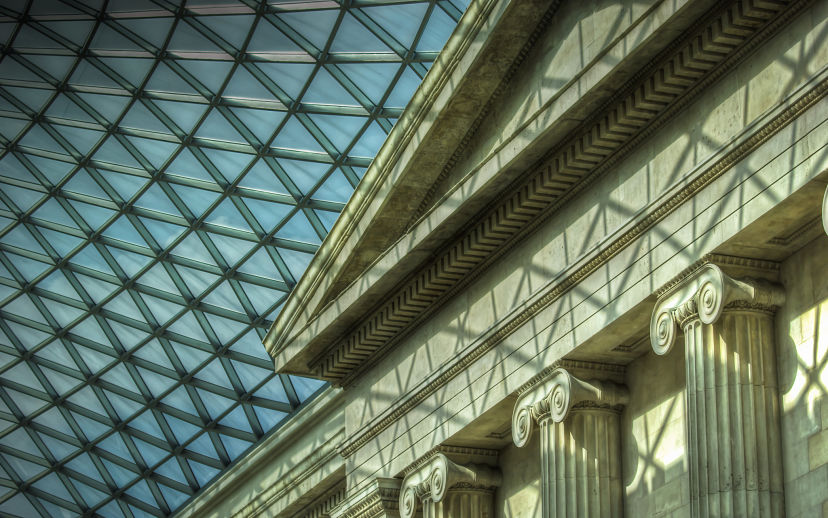 One of the most beautiful museums in the world, the British Museum in London is also a wonderful example of perfect blend between (Neo) Classic and Modern Architecture.
Impossible not to feel awe-struck by the Great Court, designed by the world-famous British architect Sir Norman Foster and inaugurated in 2000.
I've been there more than once, and every time I could feel the same magic as I walked along the courtyard, fascinated by the ever-changing perspective of the glass and steel roof, the reflection of the sky and clouds, the game of light and shades made by the sun. The British Museum remains a fixed appointment almost every time I go to London. Even if I don't have time to see a few of the beautiful exhibition halls, I catch any possible occasion for a walk in Great Court.
Fancy a little more of London? Love Locks at London Shoreditch