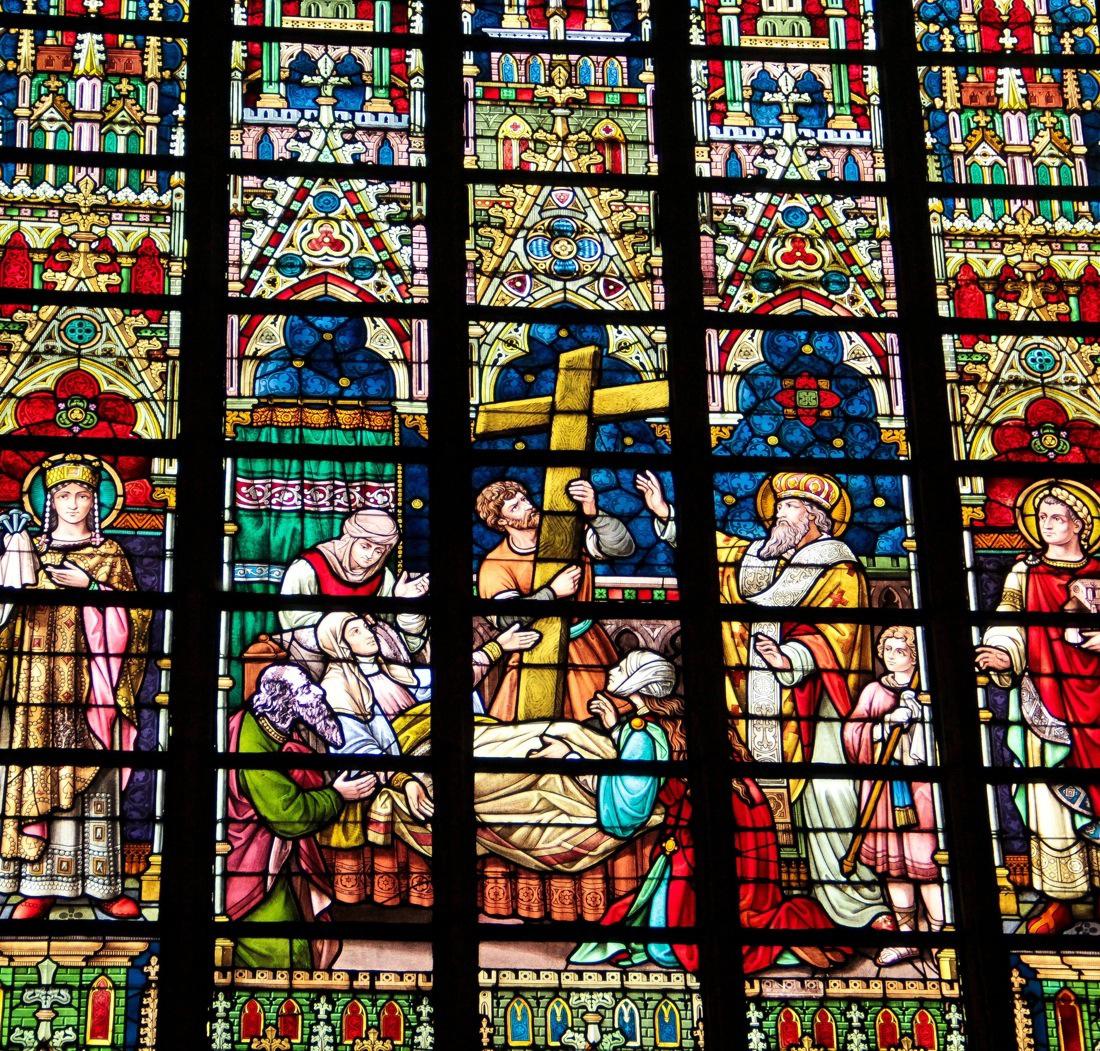 07 Oct

Bruges, Magnificent Stained Glass Windows at St Saviour's Cathedral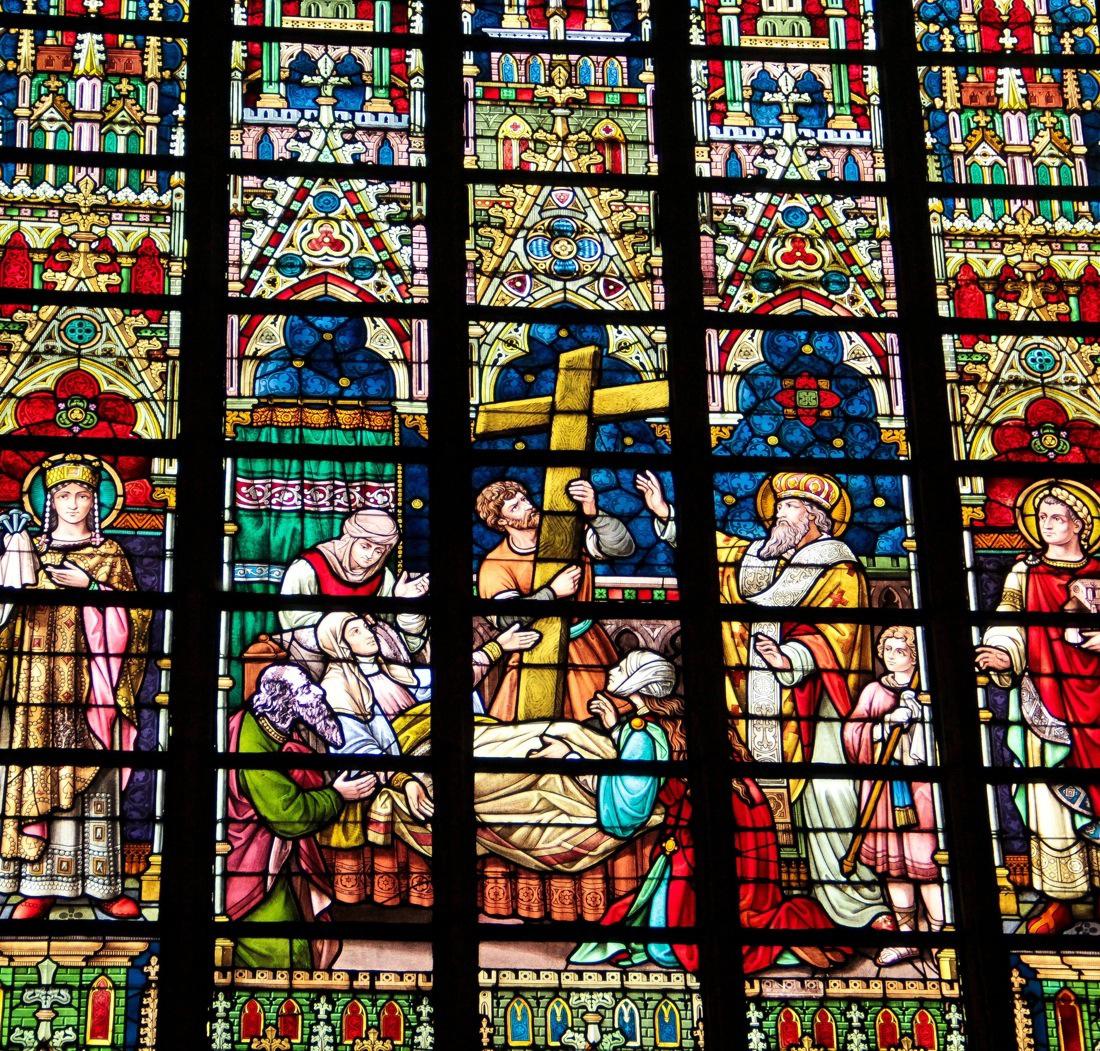 Bruges  – declared a UNESCO World Heritage Site in 2000 – is not only home to the picturesque waterways and lovely ancient homes dotting the tiny streets, it also has wonderful medieval churches with magnificent stained glass windows.
If you love art, don't miss the magnificent stained glass windows at St Saviour's Cathedral in Bruges
St Saviour's Cathedral, the main church in the city, dates back to the 10th Century when it was a simple parish church and became Bruges cathedral only in 1834, shortly after Belgium became an independent nation in 1830.
Since the church was remodelled and expanded to meet the new status of cathedral, I don't know which of the  stained glass windows are from medieval times but I found them all wonderful in their fine design and colors.
_____
Note: A big thank you goes to Visit Flanders and their kind invitation to discover a corner of Europe I hadn't visited yet. Only my incurable passion for art, though, drove my steps to Bruges awesome churches 
More reading for art lovers: The Emergence of Gothic Architecture, an excellent article by Jeff Titelius.