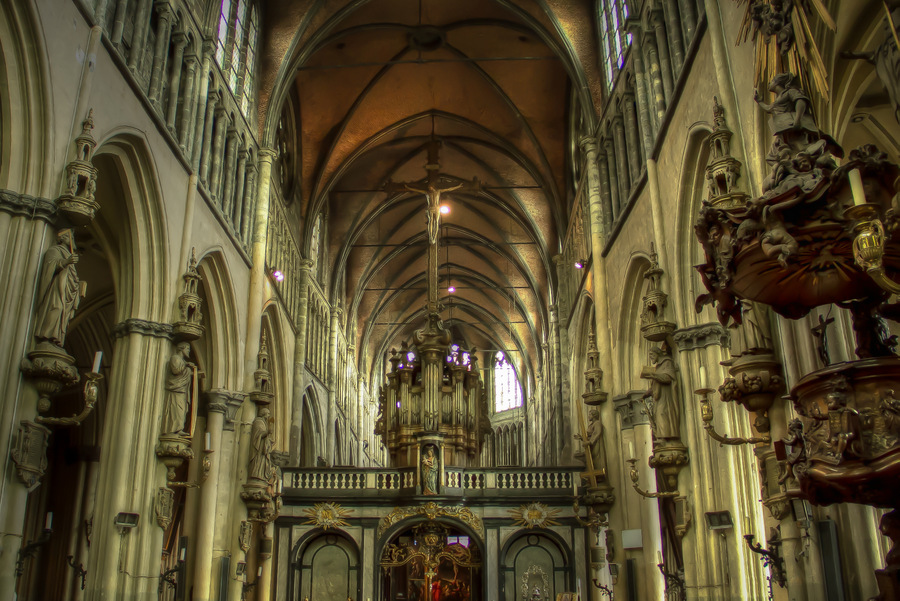 24 Jan

Bruges, The Superb Gothic Architecture of the Church of Our Lady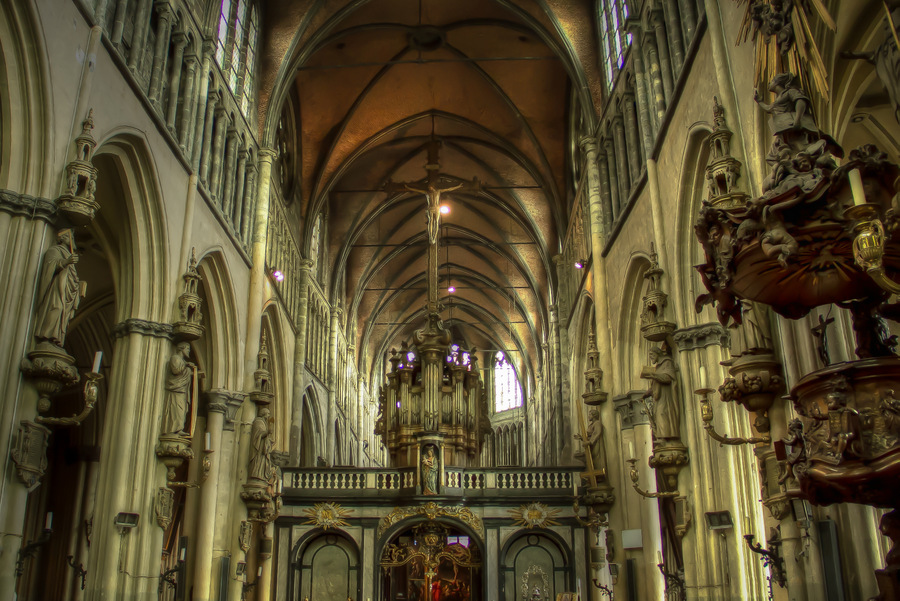 Between the many magnificent historical buildings of picture perfect Bruges, the Church of Our Lady was one of my favourite landmarks.
[pullquote]The Church of Our Lady in Bruges welcomes visitors with its imposing gothic architecture and the wonderful statue of the Madonna and Child by Michelangelo[/pullquote]
Dating back from the 13th to 15th Centuries, its 122,3 meters height brick tower dominates the city. The superb gothic architecture of the Church of Our Lady interior hosts a number of wonderful works of art, starting from Michelangelo's sculpture of the Madonna and Child, in white Carrara marble. The choir is the resting place of Charles the Bold anther daughter Mary of Burgundy, whose tombs are masterpieces of late gothic style.
After the buzz in the main square, it was nice walking savouring the silence of the Church of Our Lady, admiring the stunning gothic architecture, slowly walking along the nave and enjoying the sense of peace.
——-
Note: A big thank you goes to Visit Flanders and their kind invitation to discover a corner of Europe I hadn't visited yet. Only my passion for art and architecture, though, drove me to the Church of Our Lady in Bruges 
Travel addict and passionate about photography, Simon Falvo started Wild About Travel back in 2009. Leveraging her strong PR background, she developed an extensive knowledge of Digital Communications and Social Media Marketing. Besides travel writing SImon holds workshops and trainings, she collaborated with tourism boards for digital marketing campaigns and participated as a speaker at several events.