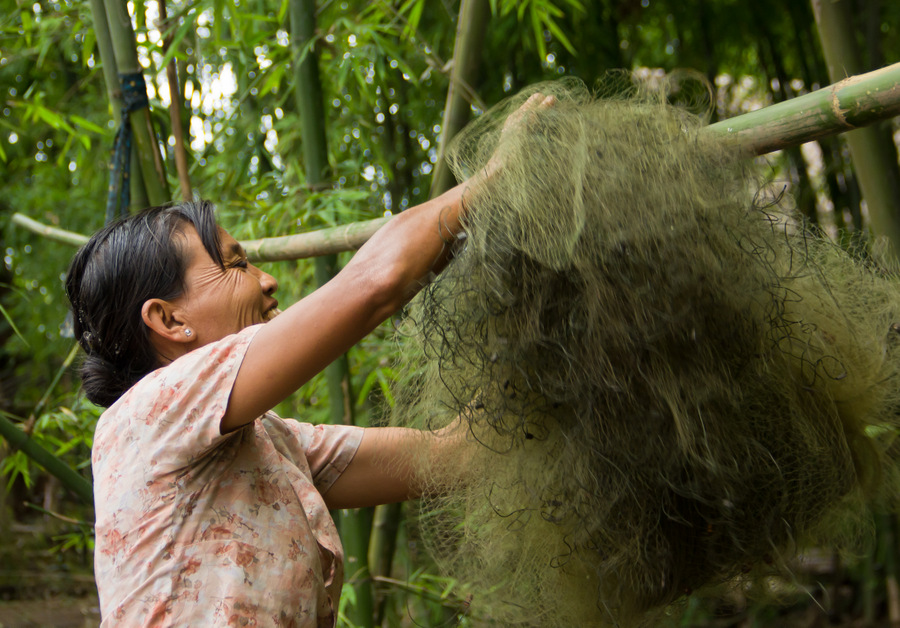 25 Jan

A Burmese Woman Unraveling a Fishing Net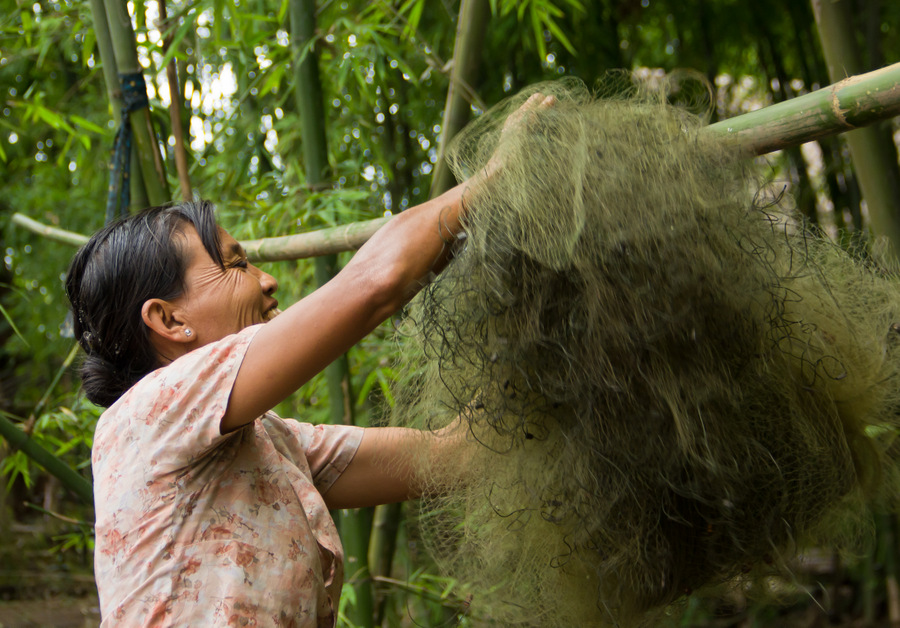 The green lush forest, a Burmese woman unravelling  a fishing net and delicately taking off the small fishes caught in the narrow weave. It was one of the scenes which to me represent a perfect instant of daily life and harmony.
I was fascinated by this Burmese woman, the graceful gestures of her hands, the beauty of the wrinkles giving her face such a beautiful expression.
[pullquote]There was so much grace and harmony in this Burmese woman simple gestures[/pullquote]
When she saw me she smiled, with one of these sweet smiles that are so characteristic from the people in Burma. And then she continued to attend her task, almost unaware of my presence.
I kept staying there for a little while, just looking at what seemed to me a wonderful scene, so different from our hectic life in Europe and so full of peacefulness.
More reading:  A Pa-O Girl in Orange at Inle Lake