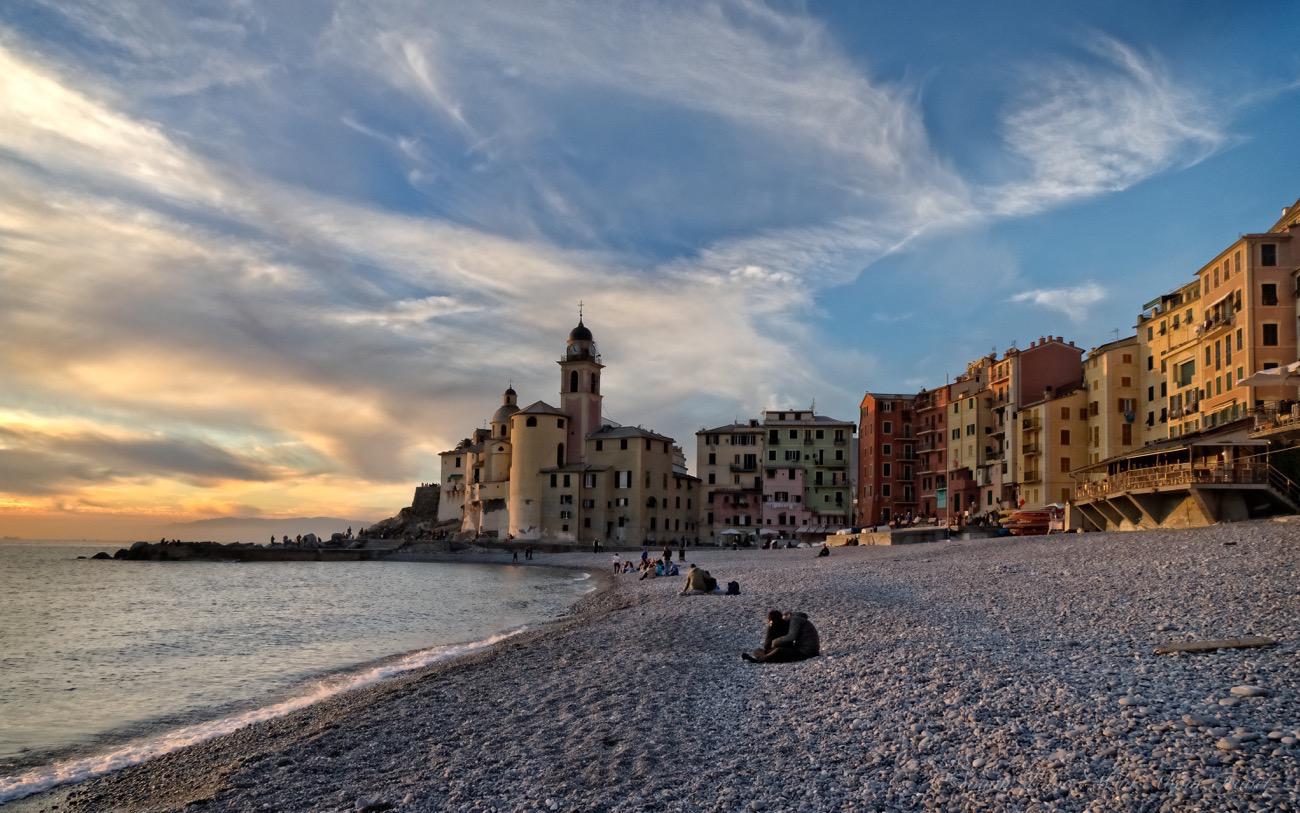 07 Nov

Beautiful Camogli at Sunset: Wallpaper

Winter is rapidly approaching in the Northern Hemisphere and I decided to brighten up my desktop with a view of Camogli at sunset.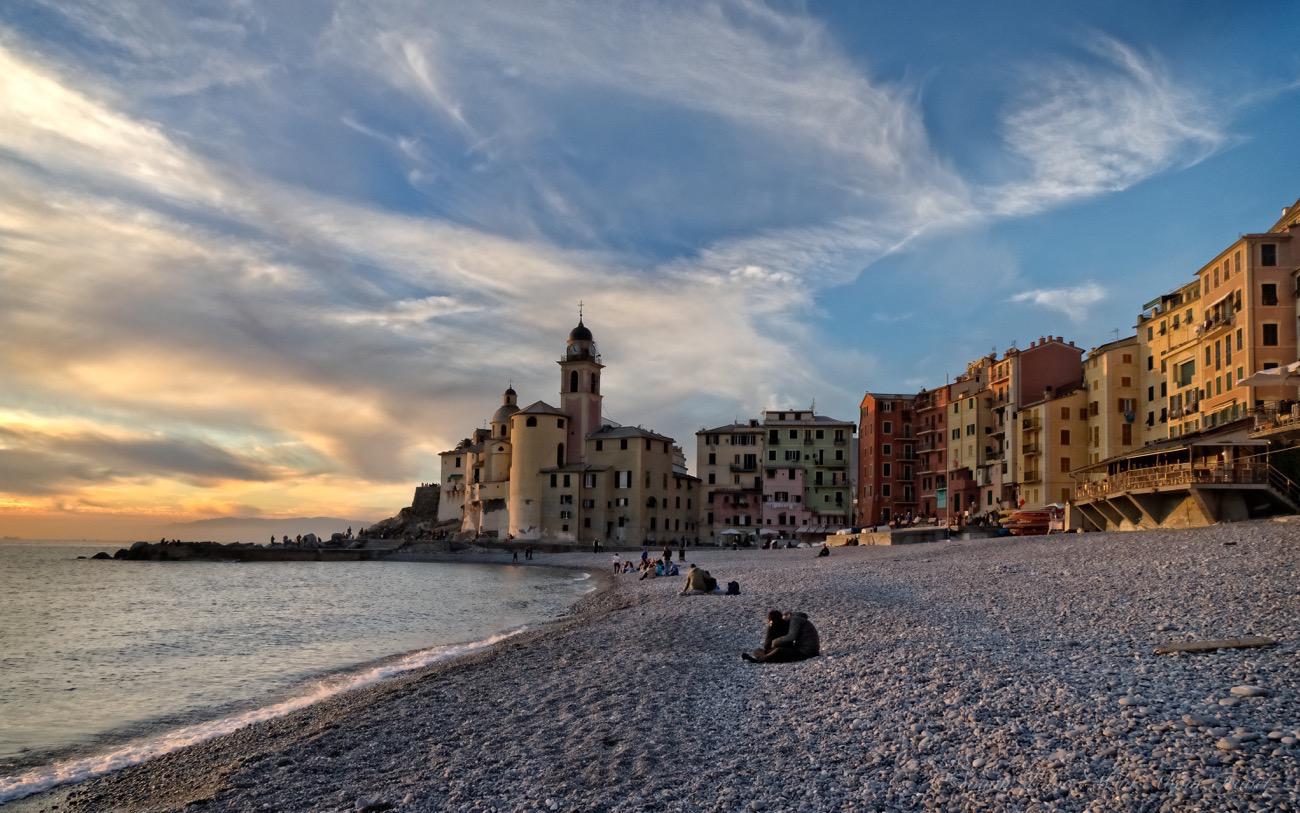 One of the prettiest towns on the western Ligurian coast, Camogli is probably at its best when the sun sets and the color of the houses become more intense.
Shades of gold, orange hues, and the stones of the beach turning pinky. I sat on the beach to look at the slowly dimming light, the sun gently sinking behind the sea, and the streaks of clouds giving depth to the sky. It's pure magic and a very romantic spot.
Download the Mediterranean colors of Camogli, or choose a different wallpaper.