Last Updated on July 4, 2021 by Simon
Perched on a hill overlooking the badlands, the ghost town of Craco is one of the most fascinating spots of the Basilicata region.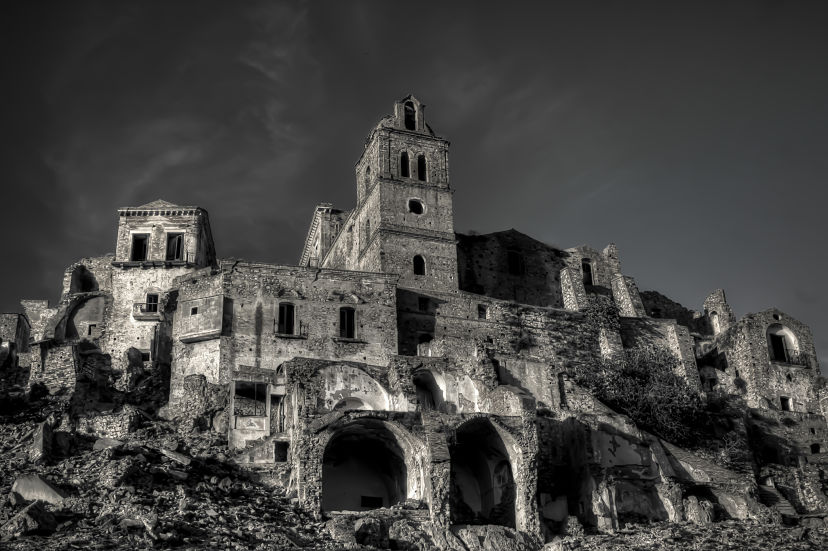 As the car drove through the wild and lunar landscape of the Valle del Cavone, it seemed like here time stood still, and it somehow has.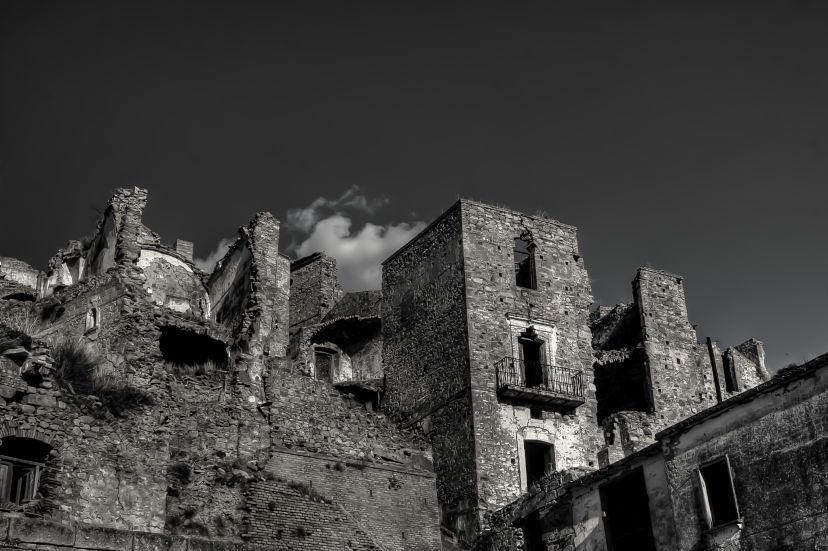 The evacuation of Craco began in 1963, after a number of landslides destroyed part of the buildings, and since living into the crumbling houses was becoming more and more dangerous, in 1975 the site was completely abandoned and Craco became a ghost town.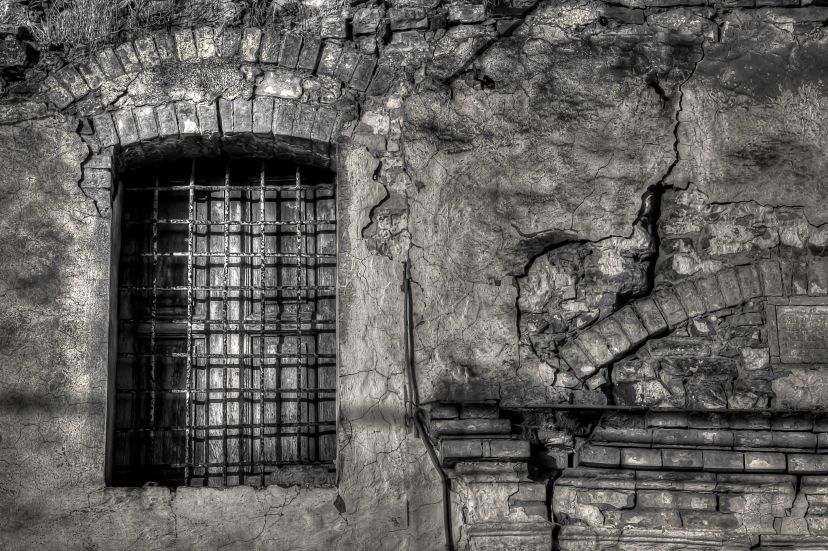 The view of the ruins standing out on the blue sky is enthralling, the atmosphere seems surreal. Along the empty narrow streets, opened windows are like frames containing a snapshot of the surrounding landscape.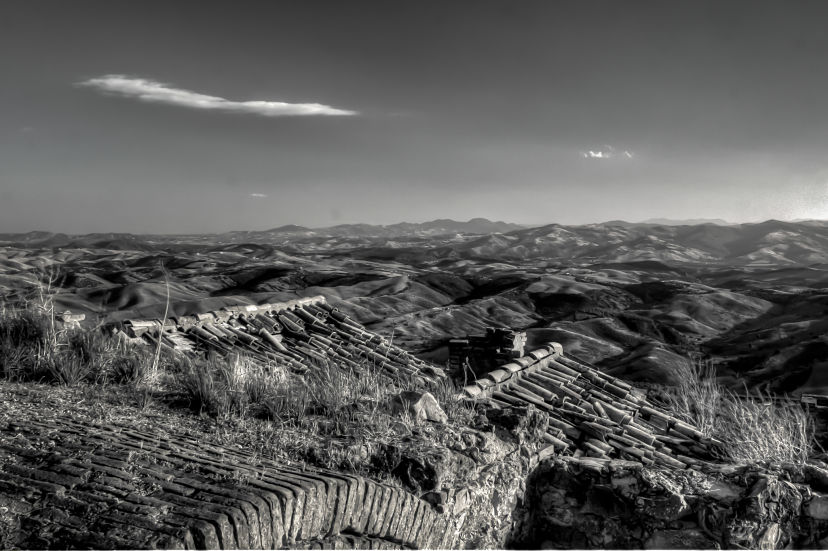 Some houses still hold traces of the life that once was: old appliances, abandoned tools, a lonely chair in the middle of a room where no one will ever sit anymore. A few facades still bear the signs of their past beauty in what has remained of their decorations.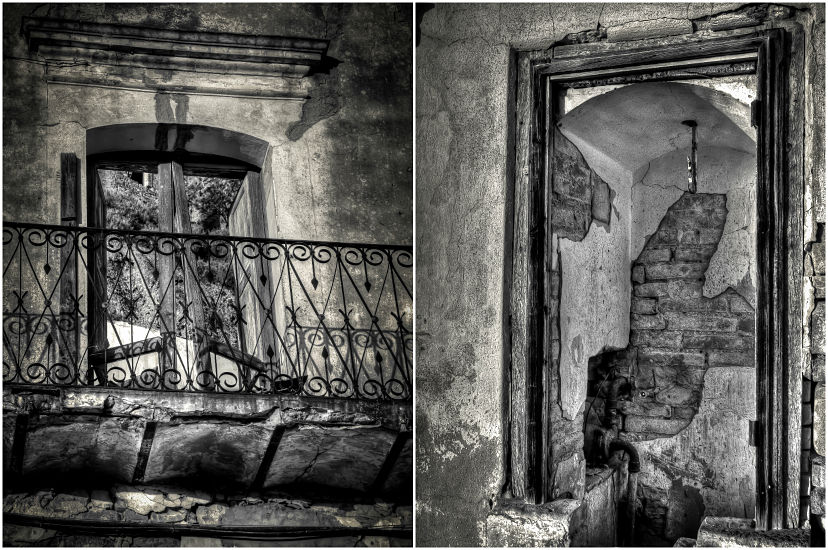 Haunted, surreal and moving, it's not surprising that Craco ghost town and the beautiful surrounding landscape was chosen as the setting for several movies such as Mel Gibson's The Passion of the Christ and 007 Quantum of Solace.
If you ever visit the Basilicata region (which I highly recommend if you want to discover an unusual area of Italy), don't miss to go and see Craco and its haunted, moving beauty.
_______
Note: Thank you to Can't Forget It (aly) and APT Basilicata for the invitation to discover the Basilicata region and the opportunity to discover one of the places that most stroke my imagination as a child. Opinions, as always, are only mines. 
More reading on Basilicata: Postcards from Maratea, Pearl of the Tyrrhenian Sea