One of our top priorities of that crazy journey to Australia was New Year's Eve. Sydney's streets were full of flags announcing 2010 New Year's Celebration as one of the most awesome of the last years and a fabulous pyrotechnic show, so both Stefano and I felt thrilled and we spent almost a whole afternoon wandering around and gathering information on the best place to see the fireworks.
After an in-depth 'marketing research' we finally booked at Quay, a lovely restaurant with a terrace offering an awesome view of the Sydney Harbor Bay. The Quay Restaurant (we learned then that it's one of the most famous dining spots in Australia) proposed 2 options: a seated dinner or a more informal cocktail and we chose the second one. I guess there's no need to say that it was bloody expensive but it was really worth the money and come on… we had crossed the ocean!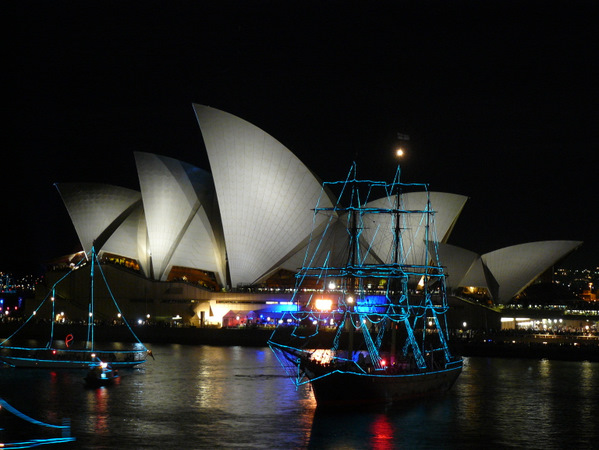 December 31, 2009… Lots of buzz in the streets. Starting from the afternoon lots of people were heading to the better viewing spots, carrying small trolleys probably housing the necessary 'survival kits'. Around 7 p.m. we left the hotel to head towards Sydney Harbor Bay. Once there, lots and lots of people sitting, chatting and picnicking while waiting for the fireworks.
We felt increasingly excited. The view from the Quay's terrace was indeed superb, with the Harbor Bridge on the left and the Sydney Opera House on the right, both beautifully illuminated! Plus lots of food and drinks and excellent live music. We were warming up, waiting for the first set of fireworks. It was supposed to be like an 'hors-d'oeuvre', mainly for families with small children but indeed it was fantastic! That was anticipating a really great show at midnight.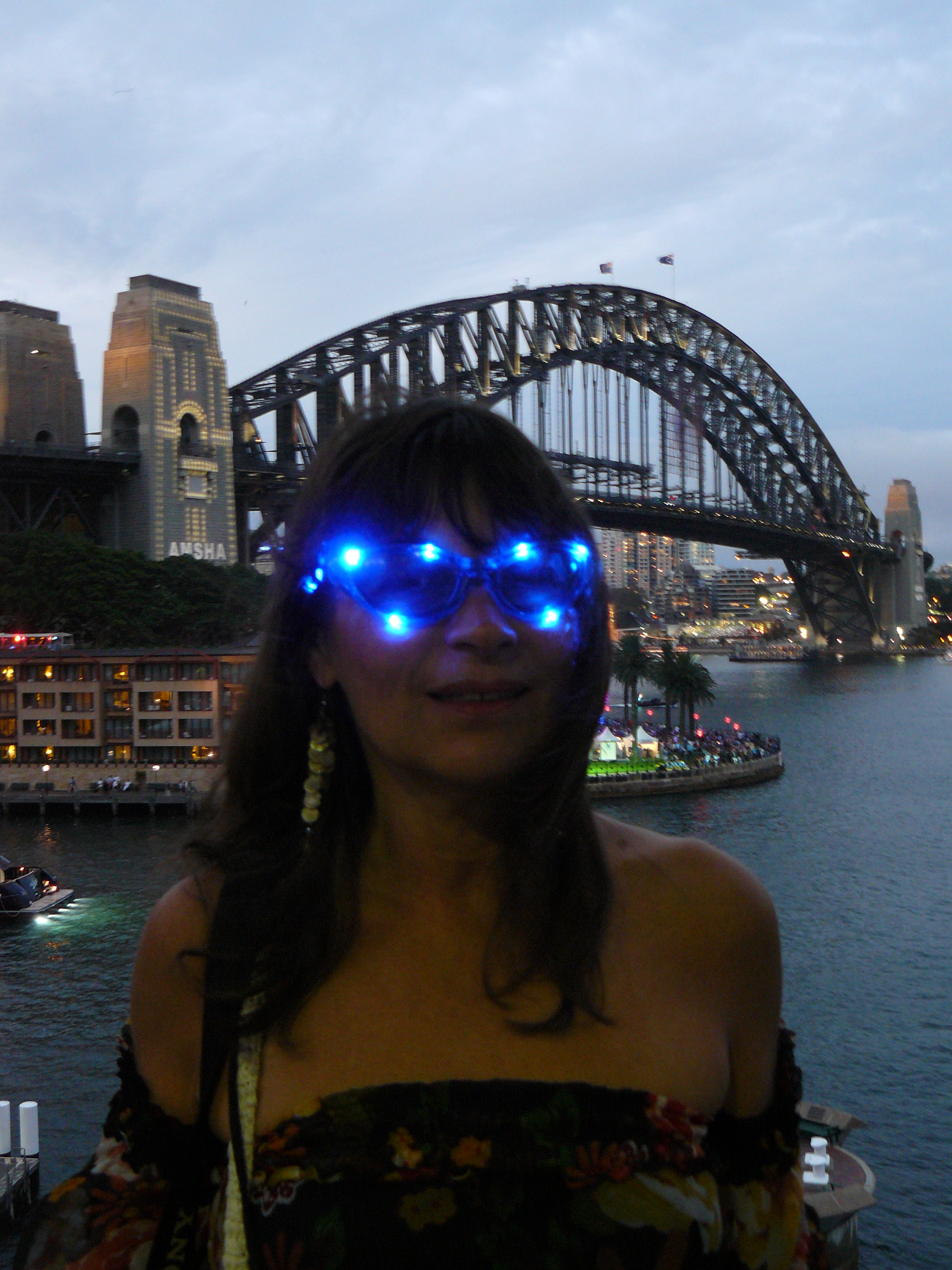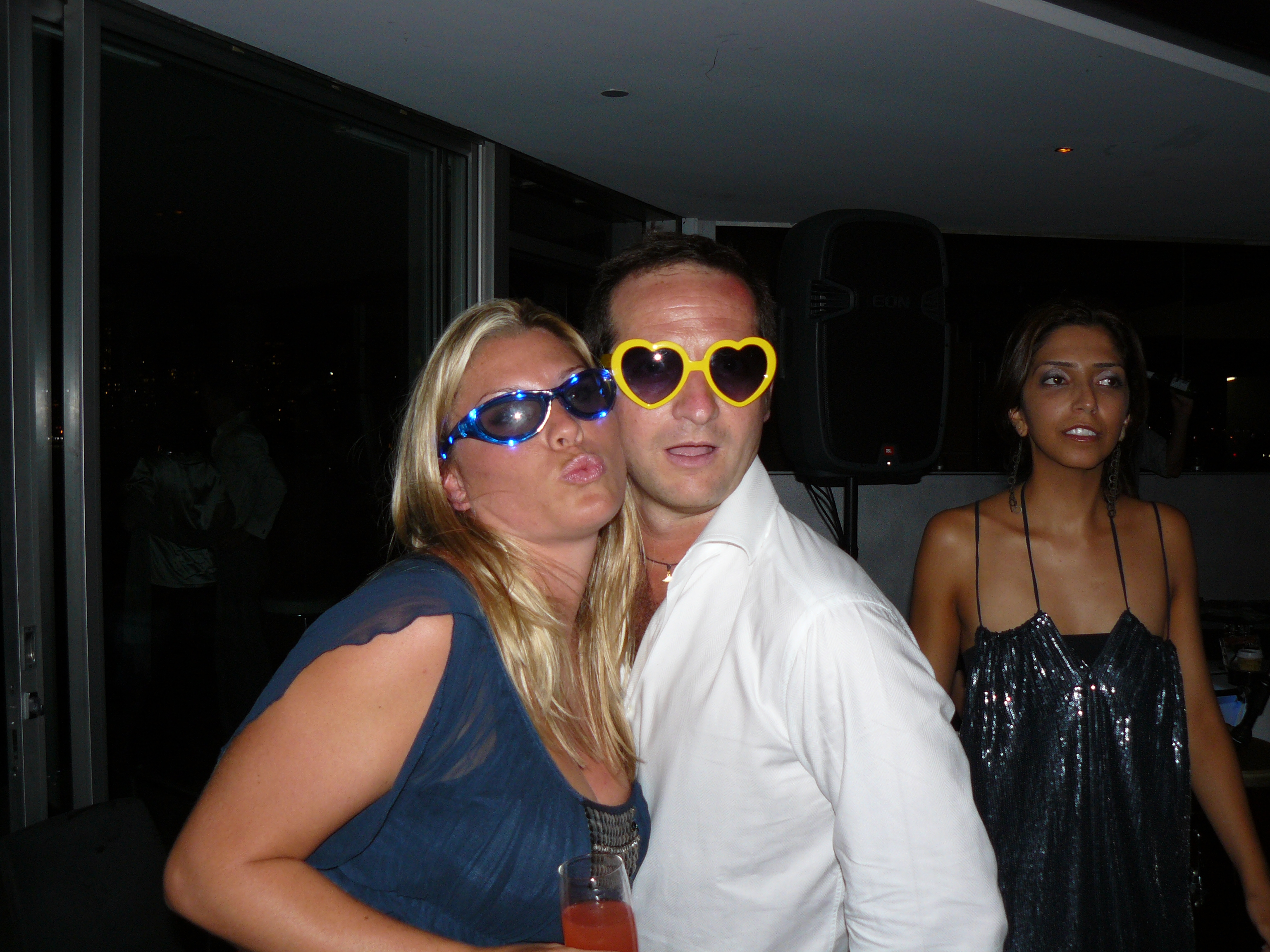 Still a couple of hours left. More food, more drinks and some dancing.
Stefano and I had an incredible success with our quirky sunglasses, and lots of people asked us to wear them for a picture.
Midnight approached very rapidly. A little before we went out again on the terrace. Below an incredible crowd was buzzing in anticipation. Only a few minutes left… and there the great fireworks show started!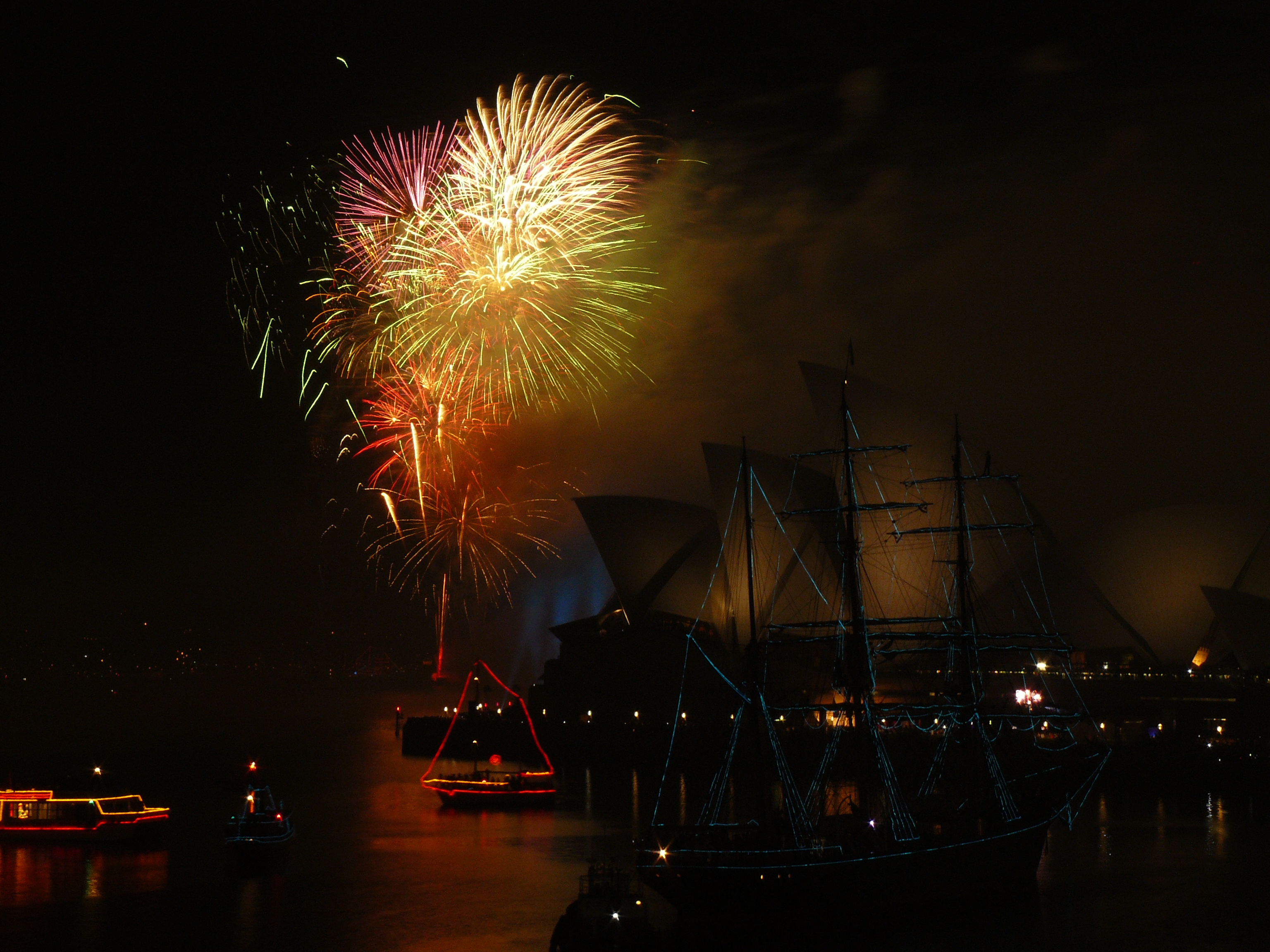 No words can describe that fabulous 2010 New Year's Eve in Sydney. So I assembled the best photos we took in a video. Enjoy it!
Travel addict and passionate about photography, Simon Falvo started Wild About Travel back in 2009. Leveraging her strong PR background, she developed an extensive knowledge of Digital Communications and Social Media Marketing. Besides travel writing Simon holds workshops and trainings, she collaborated with tourism boards for digital marketing campaigns and participated as a speaker at several events.