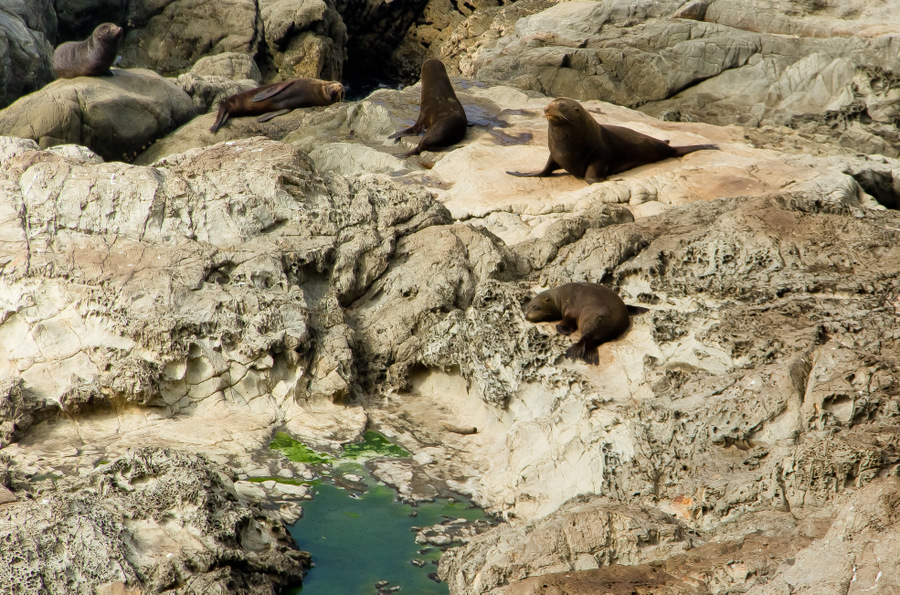 05 Mar

Fur Seals Near Kaikoura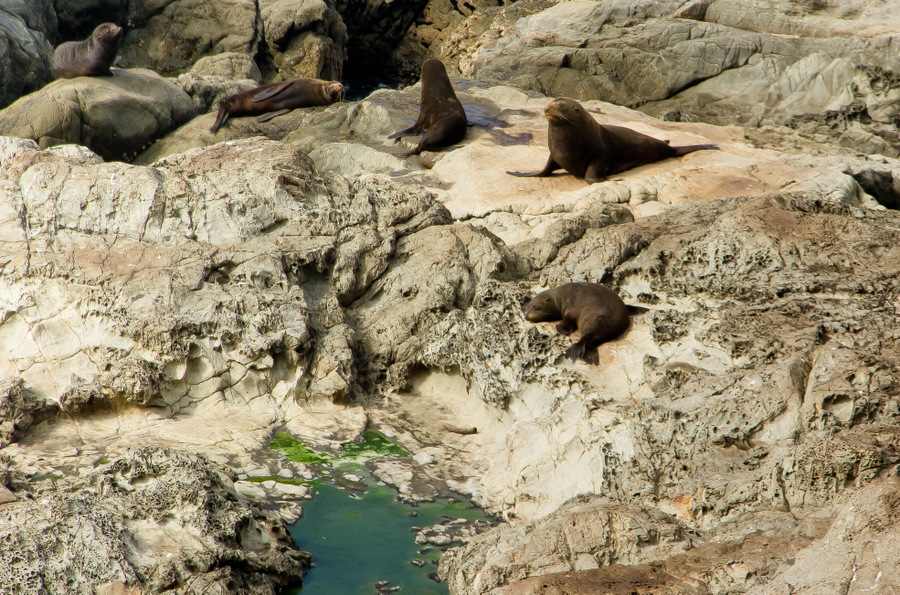 Not far from Kaikoura – the most famous spot for whale watching and swimming with dolphins in New Zealand – on the way to Picton, a fur seals colony was resting undisturbed on the rocks, enjoying the sun.
They are the only inhabitants of this stretch of rugged and rocky coastline, and while I looked at them I somehow felt a little like an intruder. After all, it's their environment, and we are the intruders.
I like fur seals, find them very cute and funny, although I've never approached them and I'm not sure if I would feel comfortable should I have a close-up encounter. I know it may sound very silly. but I have always wondered what fur seals really do during their day, apart from resting and eating. When I wonder about these things, I become fully aware of how much I like nature and wildlife, and how little I know about it. Still, despite my nonexistent knowledge, this spot with the white rocks, blue-green water and the fur seals colony was one of this perfect moment that will stick in my memory.
More reading: A Curious White Pelican in Mykonos