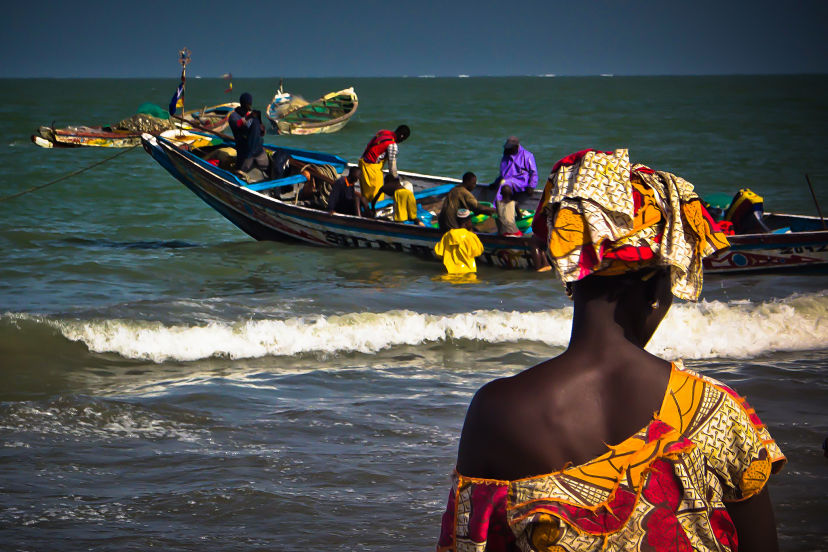 09 Jul

Gambia, Woman and Fishermen at Tanji Fish Market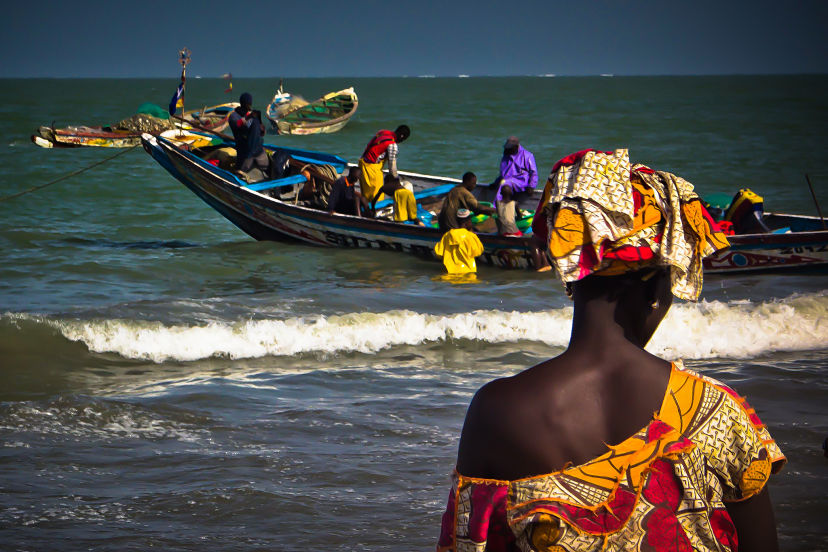 How mesmerizing was Tanji Fish Market, my favorite place in The Gambia.
Fishermen boats dancing on the waves, seagulls floating in the air and the women in their colorful attire busying themselves on the stalls or waiting on the shore for the men unloading their catch. My eyes kept wandering, fascinated by the colors, the bustling scene, and as I looked I tried to understand how is life in Gambia.
A few days are certainly not enough to catch the essence of a country, but mingling with locals – especially at the market – at least gave me an idea. And the truth is that The Gambia won my heart.
_______
Note: Warm thanks to The Gambia Experience for inviting me to discover this special country. As always, opinions and impressions are mine only and believe me, I loved this beautiful African nation.
More reading: Life at Brikama Market: A Photo Tour