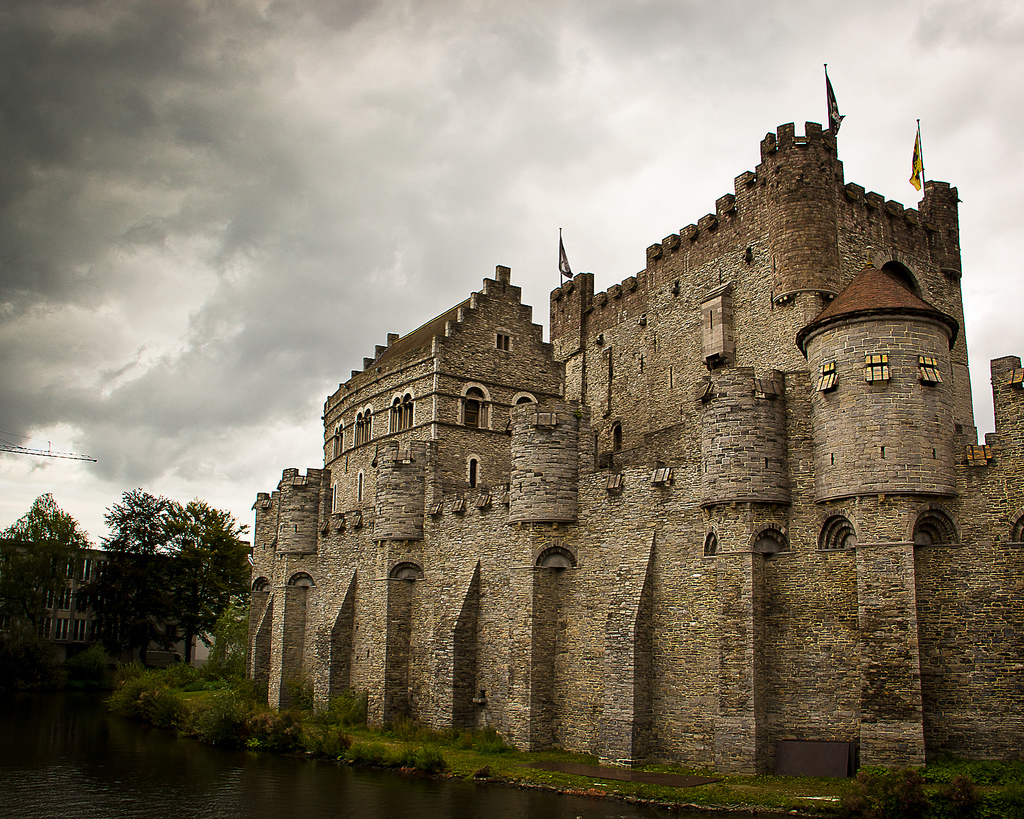 14 Oct

Ghent, the Spectacular Gravensteen Castle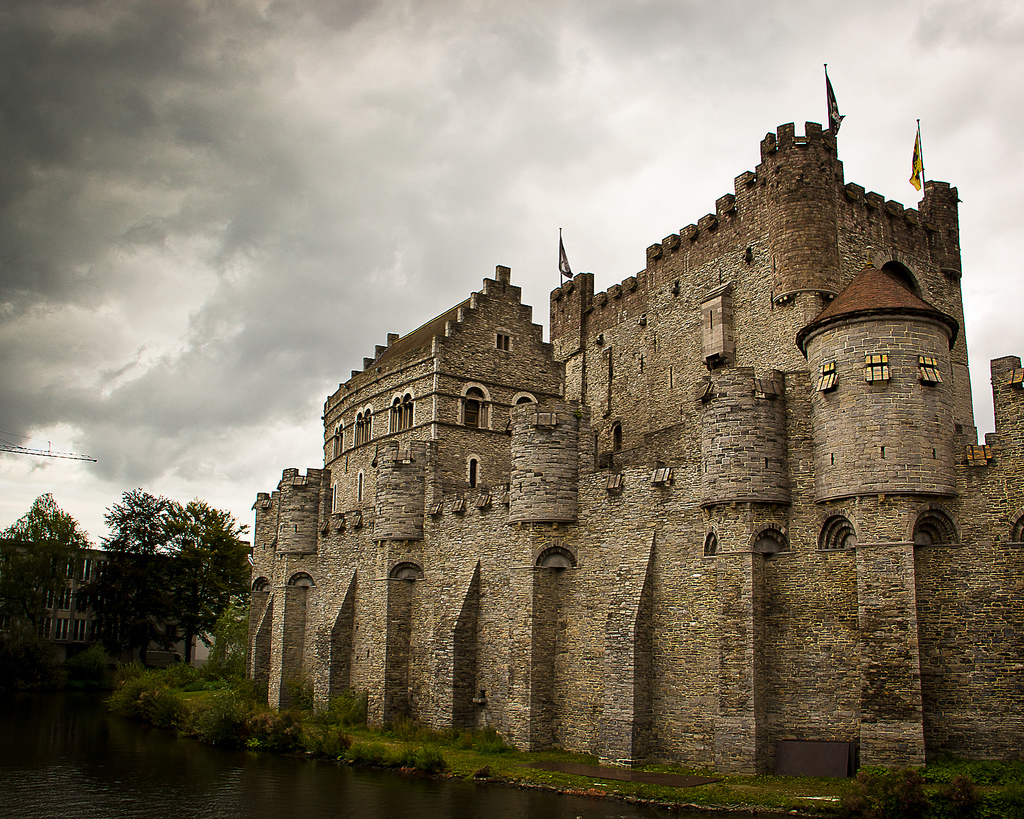 While walking through Ghent, one of the most beautiful cities in Flanders, soon or later you're likely to step into the Gravensteen Castle (or the 'Castle of the Counts'), one of the landmarks of this picturesque city.
[pullquote]As we see it today, the Gravensteen Castle reflects the Romantic vision more than the original medieval design. But it's still spectacular.[/pullquote]
The Gravensteen Castle was built by the Count of Flanders Fillips of Alsasse around 1177-1178 A.D. and was initially conceived as a fortress for defensive purposes.
Soon after Fillips of Alsasse death during one of the crusades, the castle became a luxury residence for the Counts of Flanders who used to build castles in all main cities and to move from one to the other to ensure control on the land and the properties.
Over the centuries, after the Counts left the castle and moved to more comfortable residences, Gravensteen became a prison and between the late 1700s and the early 1800s – as a result of the expansion of the textile industry in Flanders – what once was a residence for the nobles was transformed in an industrial complex, homing a textile plan and houses for the workers.
Towards the end of the 19th Century, Gravensteen underwent a complete restoration that has often been questioned for its romantic reinterpretation that largely compromised the original structure.
No doubt that as we see it today the castle design showcases the Romantic vision much more than its medieval shape. Notwithstanding, the Castle of the Counts in Ghent remains spectacular and is well worth a walk and a visit.
_______
Note: I was kindly invited to discover the awesome city of Ghent by Visit Flanders. However, it was totally by chance during my random wanderings that I stepped into Gravensteen Castle
More reading: Ghent, Little Gem of Flanders
_______
If you liked this story, you may want to subscribe to the Wild About Travel Newsletter for more travel inspiration
Travel addict and passionate about photography, Simon Falvo started Wild About Travel back in 2009. Leveraging her strong PR background, she developed an extensive knowledge of Digital Communications and Social Media Marketing. Besides travel writing SImon holds workshops and trainings, she collaborated with tourism boards for digital marketing campaigns and participated as a speaker at several events.