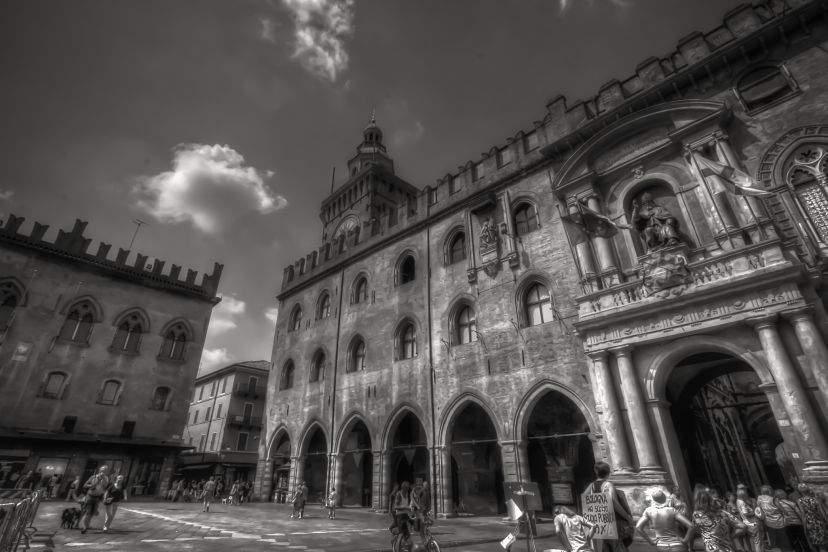 27 Sep

Intriguing Bologna… in Black and White
Lively and lovely, Bologna is one of the few cities where I felt immediately at home.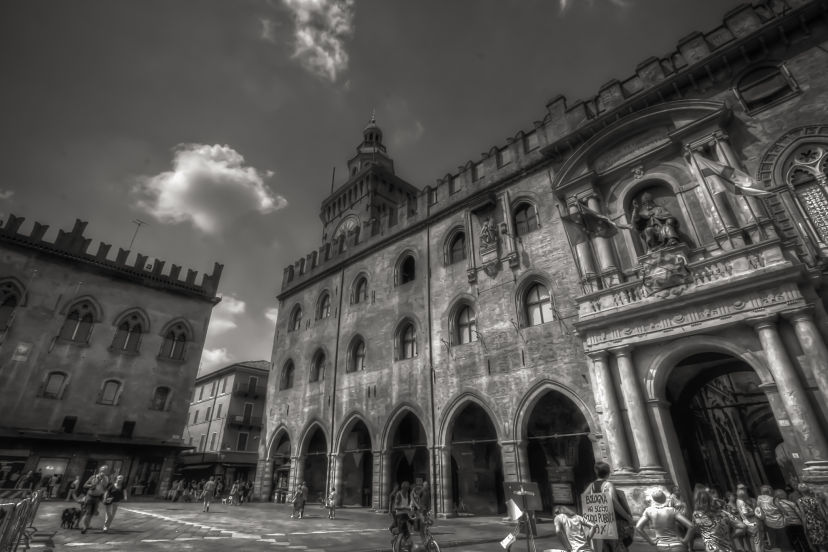 Blending classic architecture and colorful houses, wonderful squares and narrow alleys, simple but charming 'Trattorie' and bustling bars, Bologna won my heart in an instant.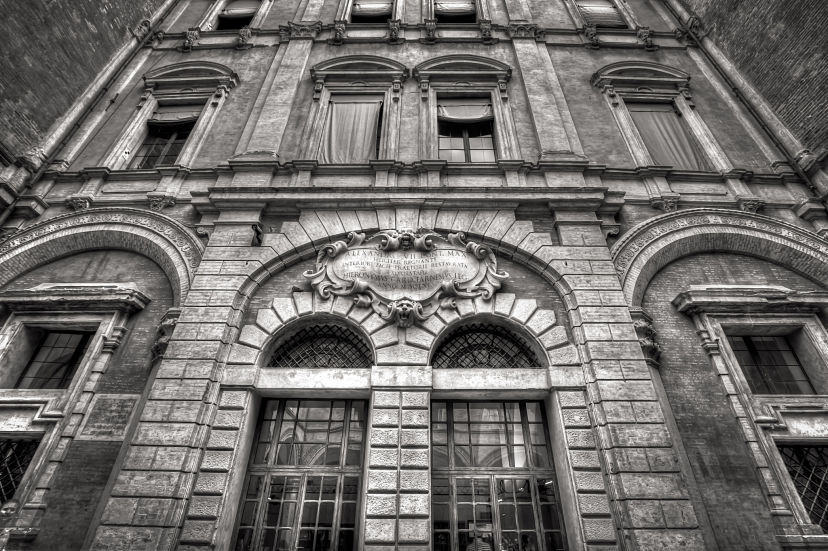 So, why did I choose to share black and white photos, you may wonder? I wished to make this visual journey more intriguing, to let the readers imagine the colors, the life, the vibe, all so distinctive in Bologna.
The city doesn't hold the magnificence of Rome, the aristocratic touch of Florence or the exuberant allure of Venice. Bologna's charm is in its authenticity, the way in which the past perfectly merges with the present, every road and Piazza bursting with energy.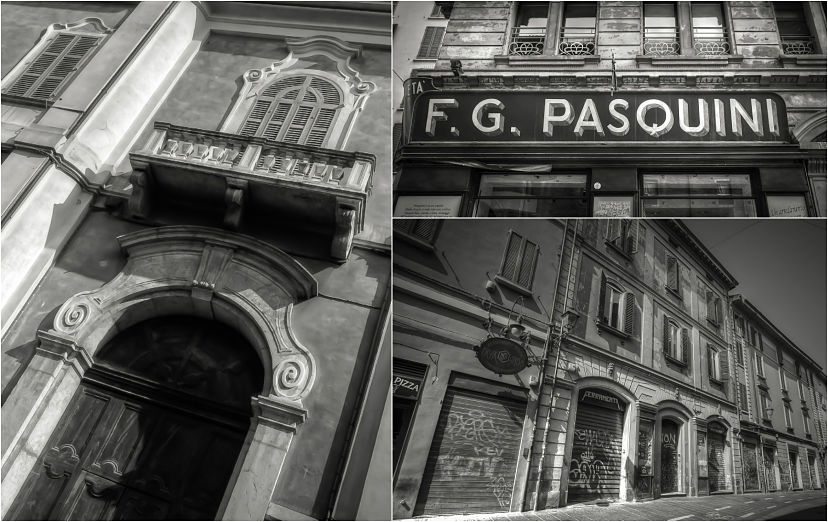 Piazza Maggiore and Piazza del Nettuno are two of the most beautiful squares in Italy, and the two iconic towers are an outstanding example of Medieval architecture.
The city is also famous for its porticoes, some of which finely decorated, extending for 38 km (24 miles) across the historical centre. There's nothing like a stroll along the arcades to mingle with the local life: students, families, elderly people, all just living and enjoying their own city.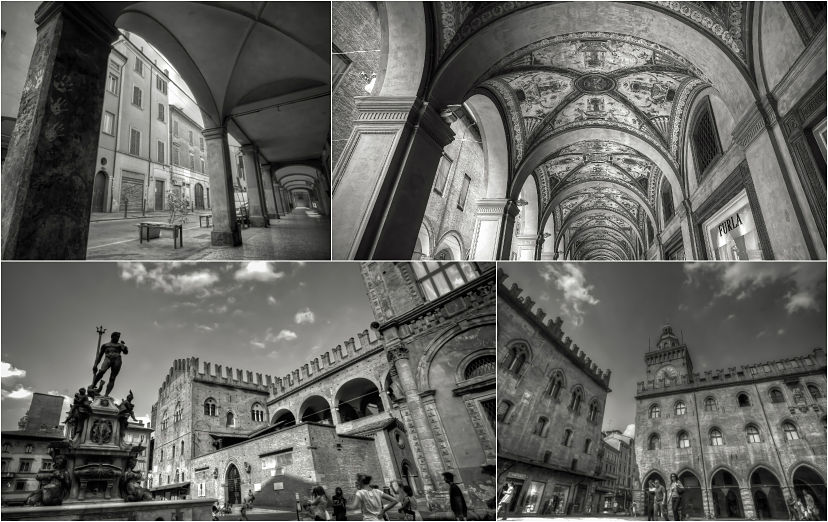 The fascination of Bologna is in its nonchalant vibe, the hidden corners full of charm, popping up all of a sudden like beautiful surprises.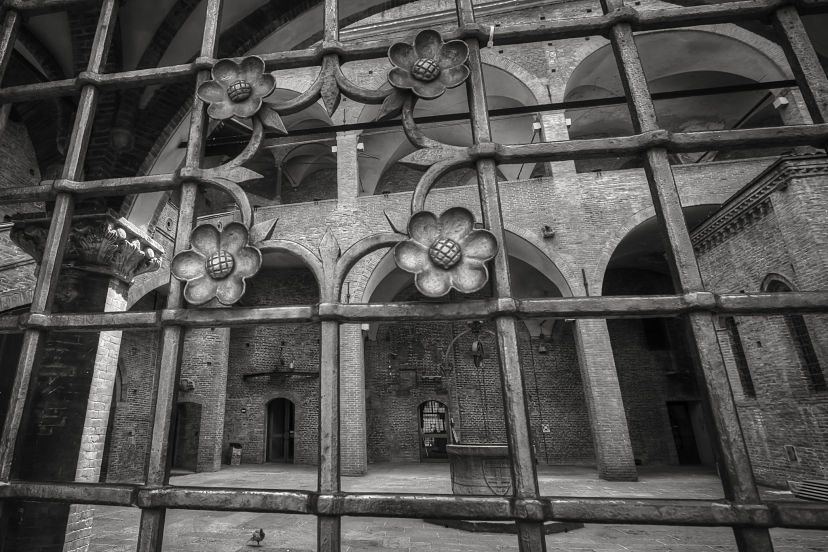 Bologna is definitely not an open-air museum, rather a city where the superb architecture of the past is completely part of the daily life. That's why I loved it. The reason I found it so intriguing.
Have you ever been to Bologna and if so, what did you enjoy the most?
_______
Note: A big thank you goes to Emilia Romagna Turismo for the invitation to spend a few days at the Blogville house and get to know more of this awesome Italian region. As always, opinions are my own, and the beauty of Bologna speaks for itself 🙂

Fancy more beauty from Emilia-Romagna? The Magnificent Ravenna Mosaics of S. Apollinare Nuovo
Travel addict and passionate about photography, Simon Falvo started Wild About Travel back in 2009. Leveraging her strong PR background, she developed an extensive knowledge of Digital Communications and Social Media Marketing. Besides travel writing SImon holds workshops and trainings, she collaborated with tourism boards for digital marketing campaigns and participated as a speaker at several events.