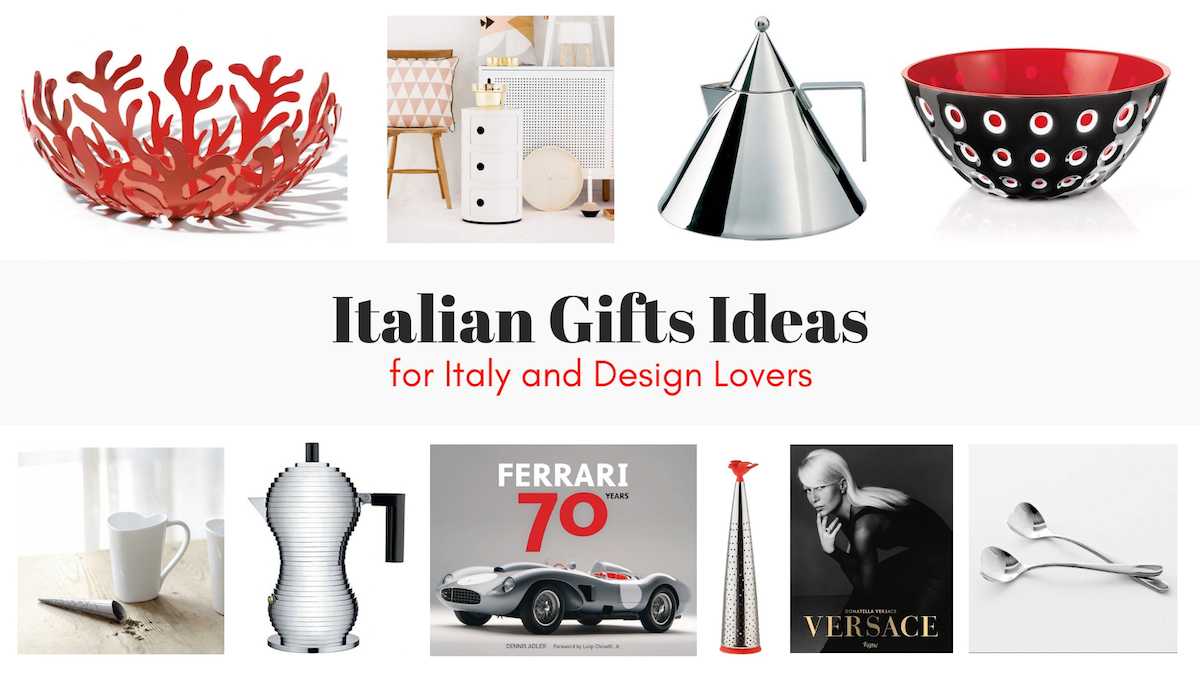 13 Dec

Italian Gifts Ideas to Seduce Italy and Design Lovers
I love giving presents. Whether a little something or a more important gift, I like it to be special and carefully chosen, with the special person in mind.
Whether a book, a piece of clothing, a decorative item, I always try to think of what a person really likes, and I start my research from there.
Over time, this led me to draw thematic lists: presents for hiking and outdoors lovers, or for friends and family passionate about cooking. That's how I ended up creating a list of Italian gifts ideas because a lot of people love anything related to Italian style.
Italian gifts that will seduce Italy and design lovers
From Italy… with love
If love is in the air, these are perfect Italian gifts ideas.
Brew the real Italian coffee
The one thing I really miss when I travel is Italian coffee: dark and short.
If you're not used to it, you might find it too strong, but you'll certainly make your Italian friends happy and you can always use your Italian coffee when you prepare Tiramisu.
Tea time, with an Italian flair
The electric kettle is maybe faster, but a design water kettle is a beautiful object.
Italian design for wine lovers
Beautiful objects by one of the most famous Italian design brands.
Beauty products and a touch of Italian glamour
Surprise with unique Mediterranean scents.
Italian design for beautiful home décor
Useful objects that are also beautiful: you can't get wrong with Italian design.
Iconic Italian furniture and lighting
Two classic and timeless object, and exceptional Italian themed gifts.
Awesome books on Italian design
Fashion, cars, home decor, lighting, furniture. The list of outstanding Italian designers is long.
I hope you found inspiration for your Italian themed gifts ideas.
From Italy, with love!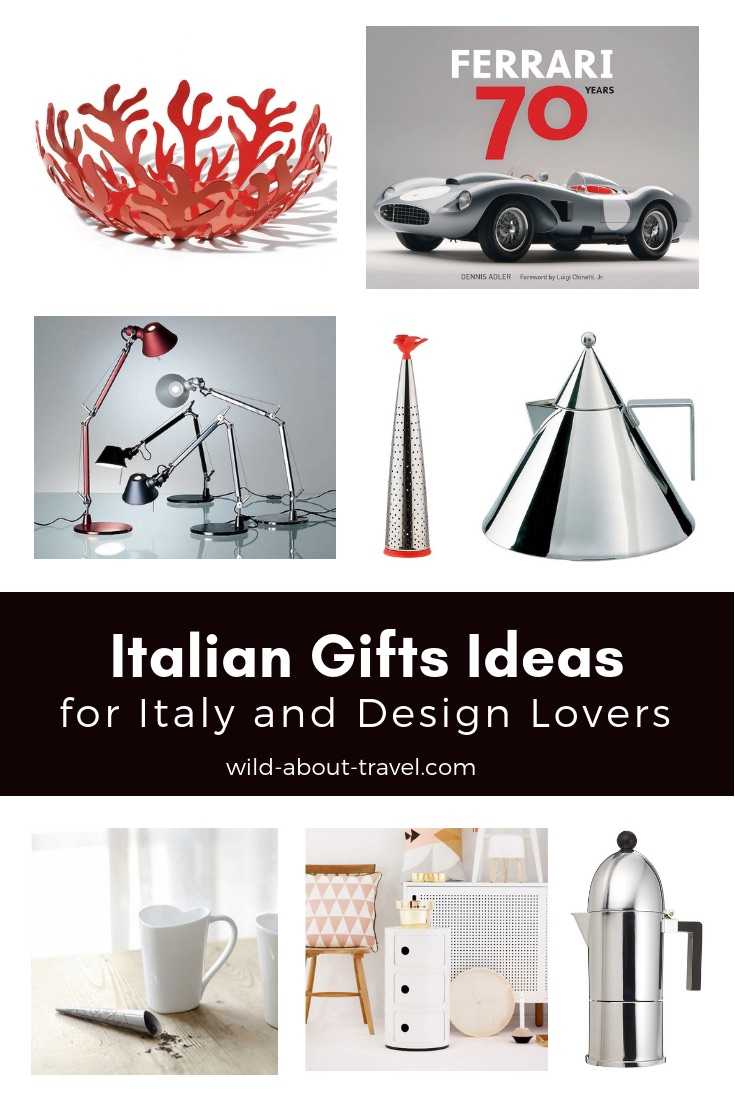 ______
Note: I carefully picked the gifts between things I love. If you buy any of the objects, I get a small commission from affiliate links at no extra cost for you. Thank you for your support.
Travel addict and passionate about photography, Simon Falvo started Wild About Travel back in 2009. Leveraging her strong PR background, she developed an extensive knowledge of Digital Communications and Social Media Marketing. Besides travel writing SImon holds workshops and trainings, she collaborated with tourism boards for digital marketing campaigns and participated as a speaker at several events.