11 Sep

A Journey on a Sailing Boat | Heaven or Hell?

Of all the travel experiences I did so far, one of the nicest but also more difficult is having a journey on a sailing boat. Under certain conditions sailing can prove to be quite a wild travel experience. Wonder why?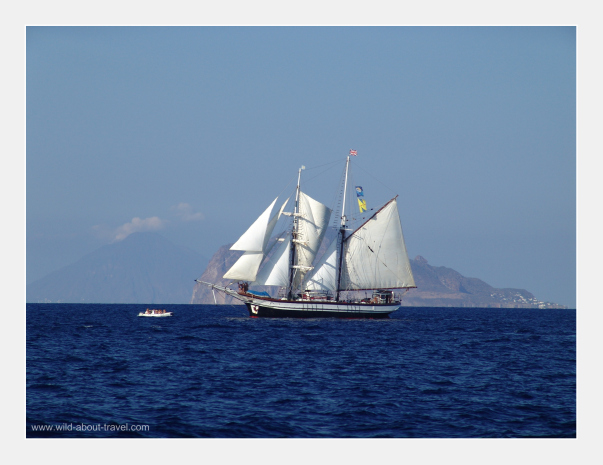 It's a question of vital space, which on a sailboat is limited, and of adaptation to a few simple but strict rules. On a sailing boat the personal and collective emotions are amplified, both the good ones and the bad ones. There's hardly a halfway…
A journey on a sailing boat can be pure heaven, or a hell of experience! There are many reasons for that but… Let's start by the positive…
Heaven is: never wearing shoes, discovering wild and stunning places, the amazing view on land from the sea and a new perspective for the eyes, feeling free and totally surrounded by the nature and its elements, being active – whatever experience you might have – and having fun by giving you personal contribution, enjoying the silence, falling asleep while the boat is gently lulling, looking at the clouds, the sky and the sea and discovering how quickly they might change.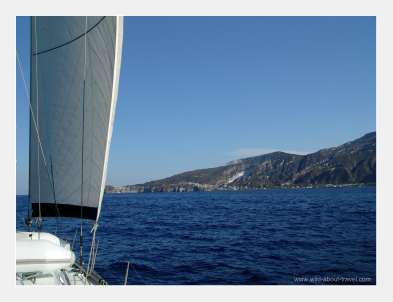 Hell is: having to limit water consumption or seeing people wasting water, suffering for the lack of space and privacy, bad weather and sea conditions because being sea sick is not much fun, be unwilling to give support or bearing people not collaborating to the normal daily duties, feeling trapped in a very small microcosm that does not have an easy escape hatch.
I had several journeys on a sailing boat. Some absolutely wonderful other a little more complicated, but always great experiences. But I have also seen long time friendships broke all of a sudden as well as unexpected solidarity and fondness raising between people who did not know each other.
A journey on a sailing boat is really a challenge. A wonderful but sometimes wild journey…
Travel addict and passionate about photography, Simon Falvo started Wild About Travel back in 2009. Leveraging her strong PR background, she developed an extensive knowledge of Digital Communications and Social Media Marketing. Besides travel writing SImon holds workshops and trainings, she collaborated with tourism boards for digital marketing campaigns and participated as a speaker at several events.