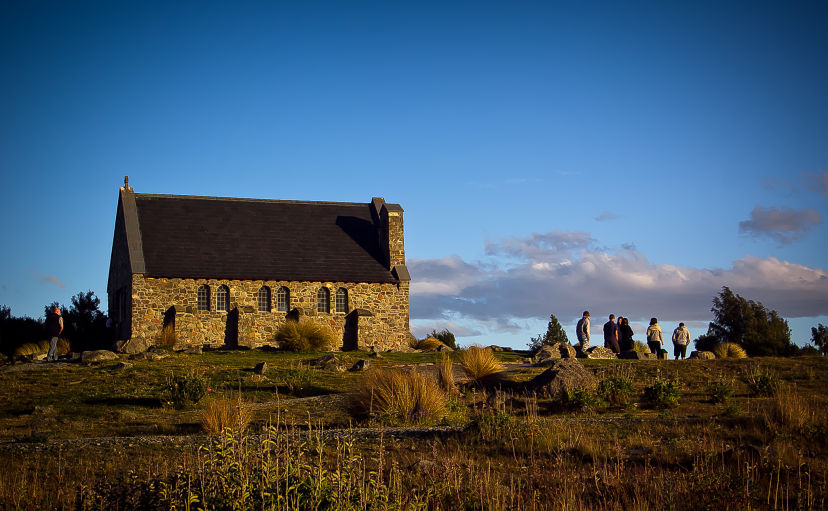 31 May

Lake Tekapo, The Little Church of the Good Shepherd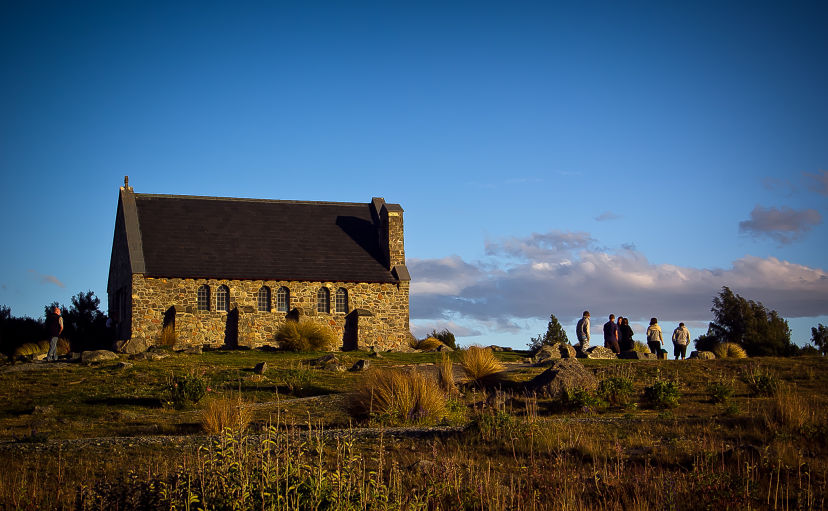 At sunset, the pretty little Church of the Good Shepherd overlooking the milky blue water of Lake Tekapo becomes even nicer, with its brick walls getting shades in gold . It's also the time when often groups of tourists arrive to take a few pictures and the place might become a little (relatively speaking) crowded, but on a good day the light is so special that it's well worth a stop.
Recent, like everything in New Zealand (it was built in 1935) the Church of the Good Shepherd may not be a remarkable building but it overlooks a very scenic point and adds to the charm of the view. Only a few take the time to spend a few days in Lake Tekapo, to enjoy the calm of this small village and the superb scenery. Most make a quick stop, take a few photos and then they're on the road again. Pity, because it's where I spent some of the best days of my New Zealand wild journey.
More reading: New Zealand, Countless Shades of Green
Travel addict and passionate about photography, Simon Falvo started Wild About Travel back in 2009. Leveraging her strong PR background, she developed an extensive knowledge of Digital Communications and Social Media Marketing. Besides travel writing SImon holds workshops and trainings, she collaborated with tourism boards for digital marketing campaigns and participated as a speaker at several events.