18 Nov

Living the Dream… New Zealand, Here I Come!

The countdown to living the dream of a wild journey across New Zealand is getting so fast. Soon… I'll be on the opposite side of the world.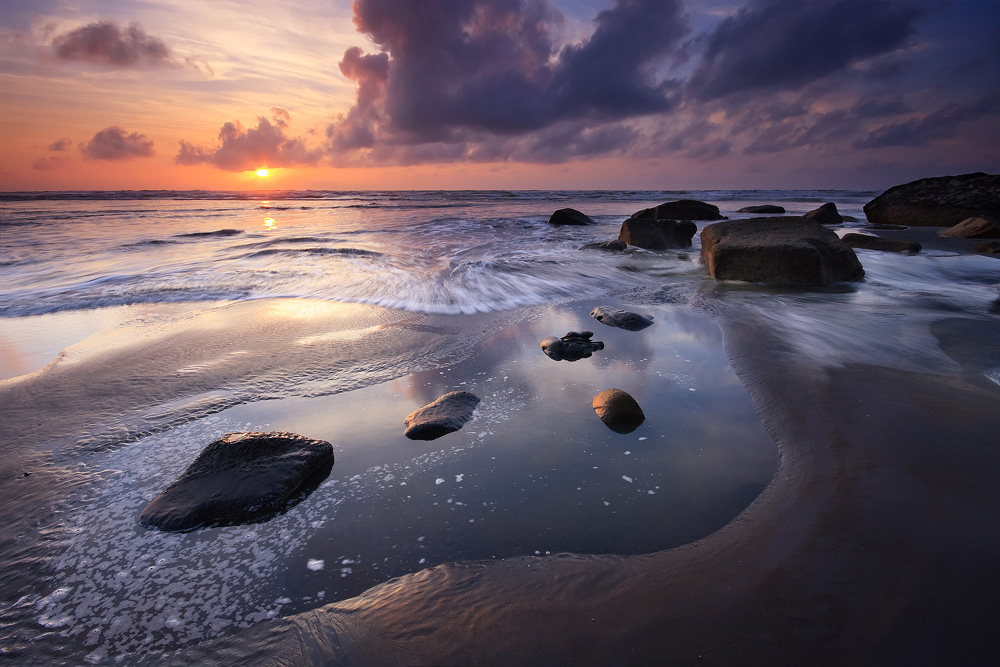 I spent the last days browsing through the 100% Pure New Zealand website – a real information goldmine – and reading  articles from fellow travel bloggers for more inspiration.
The result is a rough itinerary which I'm likely to change underway as it almost always happens. I'm not much of a travel planner and like being driven by my instincts and a good amount of improvisation. I like to follow my inspiration as it comes.

So far, here's how my 'Living the dream' journey looks like.
Week 1: Housesitting in Paraparaumu
After the very long trip (which, I confess, is worrying me a little) and while I'll try to figure out where I am, which day and time it is, I'll take care of a lovely cat named Jazz in Paraparaumu, not far from Wellington. As soon as I'll have recovered from the trip I'll start a bit of exploration of Wellington and the surrounding area, for a first taste of New Zealand.
Week 2: Taranaki and Lake Taupo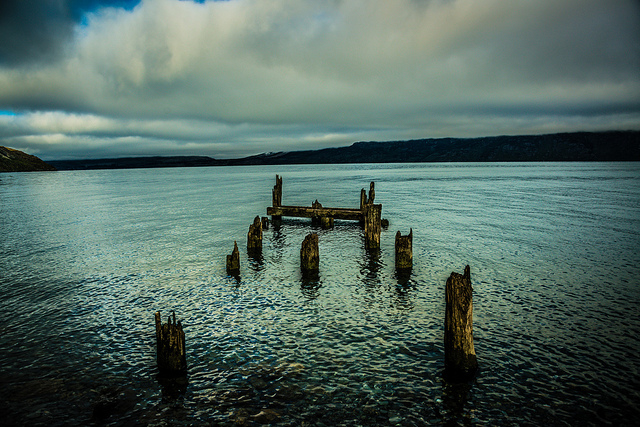 I've heard so much about Taranaki from my friend Mark of Marks Travel Notes that I can't wait to discover an area that occupies such an important place in his heart.
I hope that we'll have the chance to catch up – Mark will be there after having spent some time chasing for the solar eclipse in Australia – and maybe even enjoy a couple of days together. After all, Albeit living in Europe Mark is like a local…
Week 3: Rotorua and Coromandel
New Zealand… Shaping the dream… 
Although I'm afraid Rotorua is quite touristy, I've never seen a geothermal site and I'm very curious to make this new experience. After that, up to the Coromandel Peninsula but… No idea where.
Week 4: Auckland and up to Northland
Discovering Northland was a wonderful tip I received from Kate Clarke of Canuckiwikate, who was so kind as to inviting me to spend a few days at her place on 90 Mile Beach. Which is like saying that I've been invited to Paradise…
Week 5: More of Northland, down to Wellington and off to South Island
That's where and when things get more confused. First because this is the week of New Year's Eve and I have no idea of how packed the area will be and I still wasn't able to find out a really nice place where to celebrate the arrival of 2013.
The other question mark is related to transportation. I'm likely to travel from Auckland to Wellington by train but… How will I go around in Northland? I'm a bit reluctant to the idea of hiring a car but I'm afraid at some point I'll have no choice.

Week 6: Nelson, Marlborough, Abel Tasman Park
I will kick-off 2013 in New Zealand's South Island, which is more than I would ever have hoped for. I couldn't tell why, but I decided to start with the North Island and then hop to South because in my imagination South Island is even more beautiful. I'll find out soon enough if I was right…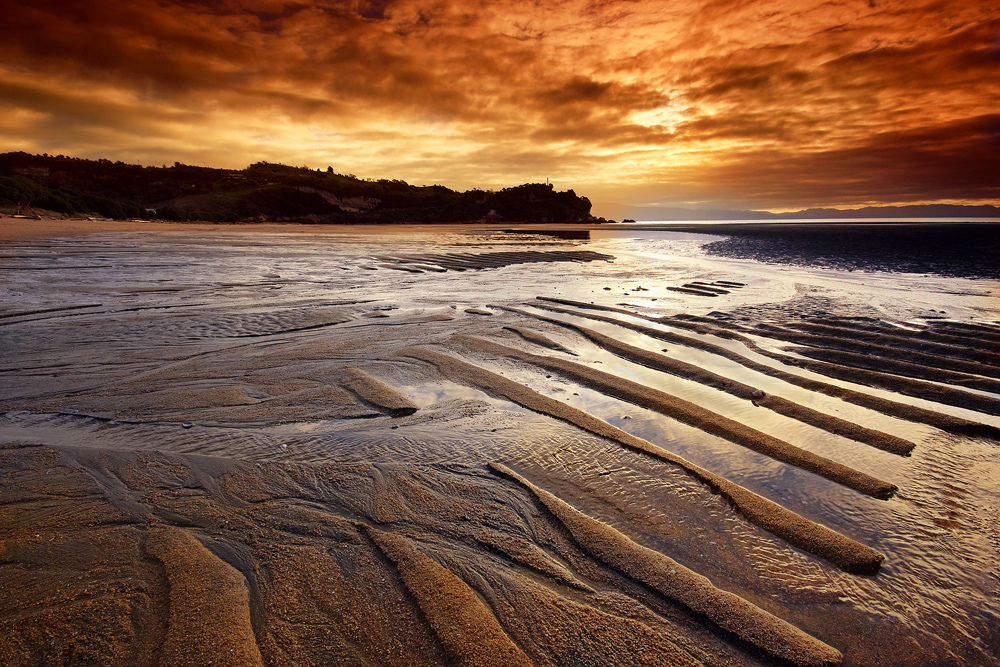 I guess it will also be time for some serious wine tasting (and hopefully a stay at some wine property), together with some good local food specialty.
Week 7: Christchurch, Lake Tekapo, Franz-Joseph Glacier
I'm not sure if I want to spend much time in Christchurch (if you're a regular reader you'll know by now that I'm much more into nature than into cities) and I'd like to immerse myself in the mountains and the glaciers that I love so much.
Week 8: Queenstown and Fiordland
I've never visited Norway (a real pity, but it's such an expensive country that I could never make up my mind and just go, regardless of the cost) thus I'm really attracted by Fiordland. From what I could see from the photos, Fiordland seems to offer enchanting landscapes.
Week 9: Southland and the Catlins
Once again, I was intrigued by the Catlins from a lovely tip I was given by… Ouch… I don't remember. Sounds like a remote area, which is exactly what I like.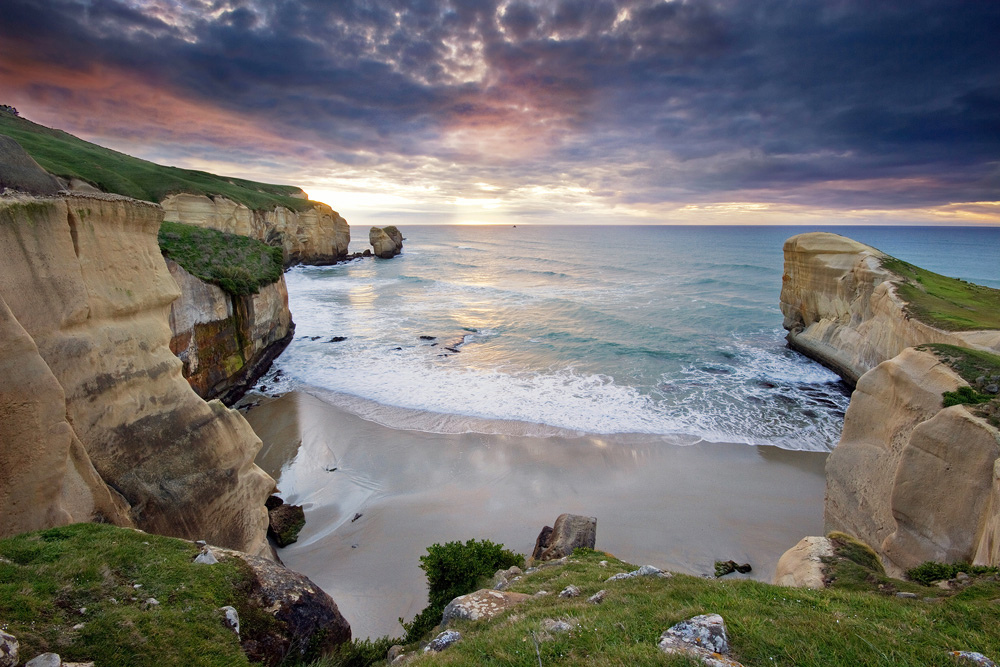 Week 10: Back to Wellington
It looks like at this point I'll be over with my 'Living the dream' experience and I'll have to head back to Wellington, getting ready for the long flight back to Europe. As I write, I almost get to laugh when I think that I haven't set foot in New Zealand yet and I already imagine myself full of nostalgia for having to leave. Yes, I am definitely a dreamer…
# # # # #
Thinking of it once again it's really a rough itinerary, but that's how I like to travel anyway (it was the same last year in South Africa, where I changed hypothetical plans more often than not). Still, I'd love to get suggestions from people who traveled in New Zealand before. What am I missing? Where should I stay longer? And… Is there any place you suggest to drop?
Thank you to all friends that will help me shaping my New Zealand journey better! And remember that you can follow 'Living the Dream' on Twitter under the #WildAboutNZ hashtag!
More reading: Adventure, Is it All only About Adrenaline?
_______
If you liked this story, you may want to subscribe to Wild About Travel Newsletter  for more travel inspiration