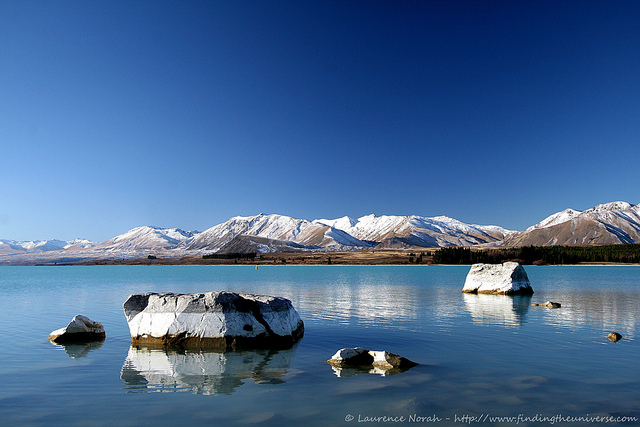 03 Nov

Living the Dream: A Wild Journey Across New Zealand

I've dreamed for a long trip on the road for a while, one of those slow journeys where I can take my time, stay in a place as I please, enjoy the simple things of the daily local life.
[pullquote]Back to beautiful South Africa or living the dream in New Zealand?[/pullquote]
I wasn't sure whether going back to South Africa, where I went last winter and had a wonderful time, or venture towards a new destination. After all, there are so many places I haven't seen yet. Another country that has haunted my dreams in the last years is New Zealand, maybe because it's on the opposite side of the world, maybe because I love nature, wilderness and wide open spaces. For fun, I asked my Facebook friends where I should go: back to South Africa or exploring New Zealand, and the almost unanimous response was… the land of the Hobbits!
[pullquote]Mark and Laurence were my main sources of inspiration[/pullquote]
So, I'm living the dream and will soon leave for a wild journey across New Zealand. To be honest, I must also say that two people above all were the greatest source of inspiration, leading me to this new adventure. One is my friend Mark (editor of Marks Travel Notes), who apart from being the most incredible eclipse chaser I ever met is absolutely in love with New Zealand, and talked to me about the country so enthusiastically that I couldn't help being intrigued. As this was not enough, I got to know Laurence Noah, whose wonderful website Finding the Universe has become one of my primary sources of daily dreams dose. His photos of New Zealand are just stunning and awe-inspiring and after looking at them I knew that this was a place I had to go. Laurence generously allowed me to feature a few of his wonderful shots so that I could visually explain why I am so thrilled.
Friends know that I'm usually reluctant to much travel planning (meaning that I often have nothing more than a rough itinerary), but after the misadventures with my Visa to Burma last Summer, when I had to face the downside of unplanned travel, I'm trying to improve 🙂
[pullquote]I'll have my first house-sitting experience and… I'm very excited[/pullquote]
My first stop will be in Parapamauru, a town some 50 km North of Wellington and overlooking Kapiti Island. I'll be house-sitting one week, taking care of a lovely cat named Jazz and trying to recover from the very long trip and the jet lag, whilst starting to explore the surroundings and get a first impression of New Zealand.
After that… There's no fixed plan yet. For sure, I'd love to meet and spend a few days with my friend Mark who'll be in Taranaki in December. I want to spend some time to fully savor all the places suggested by Laurence: Rotorua and Tongariro, the East Cape, and then down to the Southern Island to enjoy the Abel Tasman National Park, the glaciers, Mount Cook and Milford Sound. I'd also like to discover off-beaten and overlooked places, after the advice of local people, my instinct and – of course – any tips from the readers.
I'd like to travel as much as possible by public transportation: train, bus, ferries, although from what I heard I may need to hire a car in some areas to be able to better explore the surroundings. That will be a bit of a challenge, since I would have to drive on the left, something I never experienced before, and with no one besides me telling me to stay on the proper side of the road or where to look when I stop to a crossing.
[pullquote]I just can't wait to be living the dream, and see New Zealand nature, wilderness and wide open spaces[/pullquote]
I'll also have to figure out a nice place where to spend a memorable Christmas and New Year's Eve. Last year's NYE on the Wild Coast in South Africa, was truly special, and I'd love to have a similar experience again.
In the coming days, I'll try to figure out a little more about the itinerary, following my mood but also possible more house-sitting assignments in nice places, as well as er… sponsored stays and activities I'm looking for.
When I come thinking of it, sometimes I still can't believe that I'll soon be living the dream. If you're keen to follow my New Zealand adventures, I'll be sharing them on Twitter under the #WildAboutNZ hashtag.
Meanwhile, I'd love any suggestions on places not to miss, hostels, B&Bs and other resorts worth a stay, special restaurants, great activities. Anything that would help me living a memorable experience.
More reading: Yes, South Africa is Great for Solo Travelers
_______
If you liked this story, you may want to subscribe to Wild About Travel Newsletter for more travel inspiration
Travel addict and passionate about photography, Simon Falvo started Wild About Travel back in 2009. Leveraging her strong PR background, she developed an extensive knowledge of Digital Communications and Social Media Marketing. Besides travel writing SImon holds workshops and trainings, she collaborated with tourism boards for digital marketing campaigns and participated as a speaker at several events.