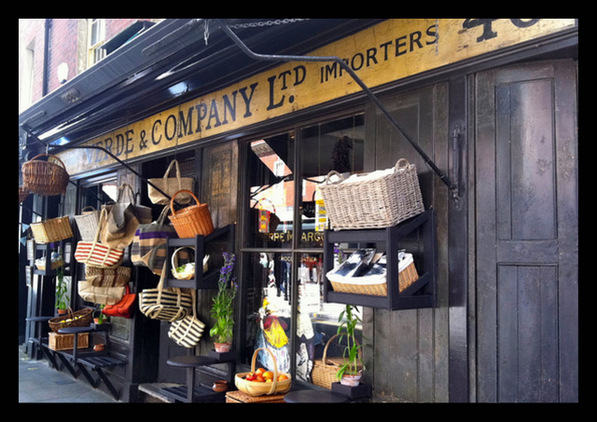 30 Sep

London's East End? Multicultural, Fascinating and Cool

For some strange reason, although I've been many times to London in the last two years I had never visited the East End.

Then, last Spring I got enticed by a tweet from my friend Charles and decided that at the first occasion I would explore this new neighbourhood.

Luckily, I did not have to wait for too long. I spent some time in England in August and on a Sunday Charles kindly offered to guide me through the vibrant London East End.

From the very first moment, I fell in love with the vibrant atmosphere of this awesome area East of Liverpool Street.

You might wonder what made the East End so fascinating to me.

[pullquote]Don't miss the blaze of colors at the Columbia Road Flower Market on Sunday[/pullquote]

I liked the small shops with old signs and a distinctive personality which I find so much nicer than the all-similar top brand boutiques. I enjoyed the street markets selling cool and very cheap original clothes and admired the blaze of colors at the Columbia Road Flower Market.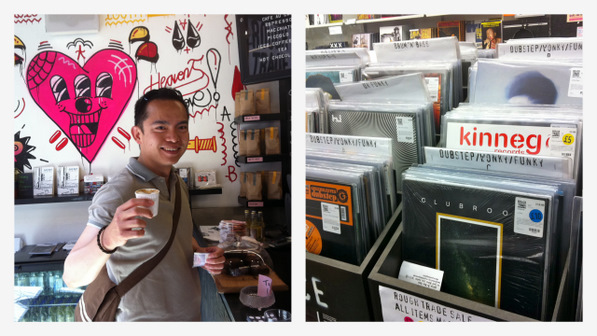 The best way to see the East End is as Charles and I did… Peacefully and aimlessly wandering along the narrow roads, snooping around in the little shops, stopping to listen to the street musicians, enjoying the cool atmosphere and the fascinating multicultural life buzzing around us.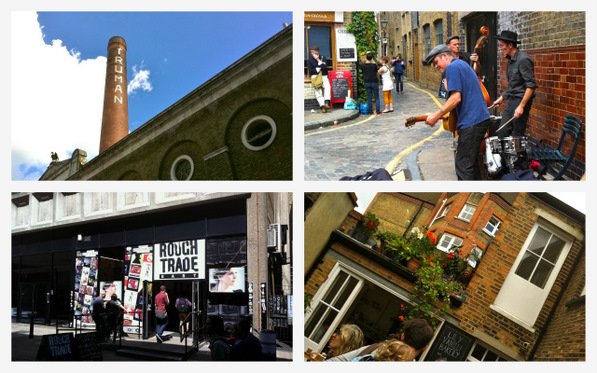 At the end of such a lovely day, I wondered how I could have missed to spend time in the East End for so long. Well… It is never too late. And I'll soon be back, for further explorations.
More nice things to do in London? Why not spending some time at the colorful Borough Market?
Travel addict and passionate about photography, Simon Falvo started Wild About Travel back in 2009. Leveraging her strong PR background, she developed an extensive knowledge of Digital Communications and Social Media Marketing. Besides travel writing SImon holds workshops and trainings, she collaborated with tourism boards for digital marketing campaigns and participated as a speaker at several events.