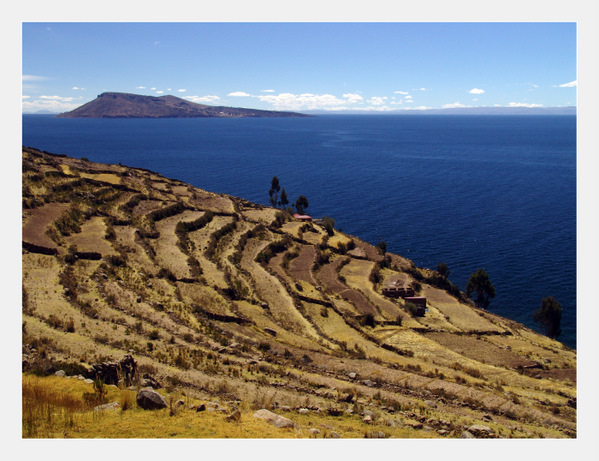 09 Feb

Magic Taquile, Where Time Seems Suspended
When I stepped on the magic Taquile Island, I felt as if time had stopped
No, it was even more than that.
It was as if time was suspended and this contributed to the beauty of the island.
The walk leading to the town is beautiful and my eyes wandered along the deep blue of Titicaca Lake, the awesome island scenery, the children in their colored costumes strolling with their sheep and the colorful laundry leaned on the houses roofs or the grass.
Everywhere, men knitting hats with beautiful and complicated patterns and lots of colors, a way to distinguish single from married men. Taquileños are well-known for their fine hand-woven textiles, among the most awesome handicrafts in Peru.
There a lots of wonderful textiles to buy and it's additionally a good way to support the community. As it happens in many other places in Peru, Taquileños wear their traditional costumes. A mix of peasant clothing, adopted from the Spanish, and Andean-style garments: colorful ponchos, belts, mantles and other accessories.
I still remember the magic of this little island and have one regret. I should have stayed longer, a couple of nights, sleeping in the local guest houses to discover more of this incredible people, some of which maybe never left the island.
More reading: People and Costumes from Peru: A Photo Essay
Travel addict and passionate about photography, Simon Falvo started Wild About Travel back in 2009. Leveraging her strong PR background, she developed an extensive knowledge of Digital Communications and Social Media Marketing. Besides travel writing SImon holds workshops and trainings, she collaborated with tourism boards for digital marketing campaigns and participated as a speaker at several events.