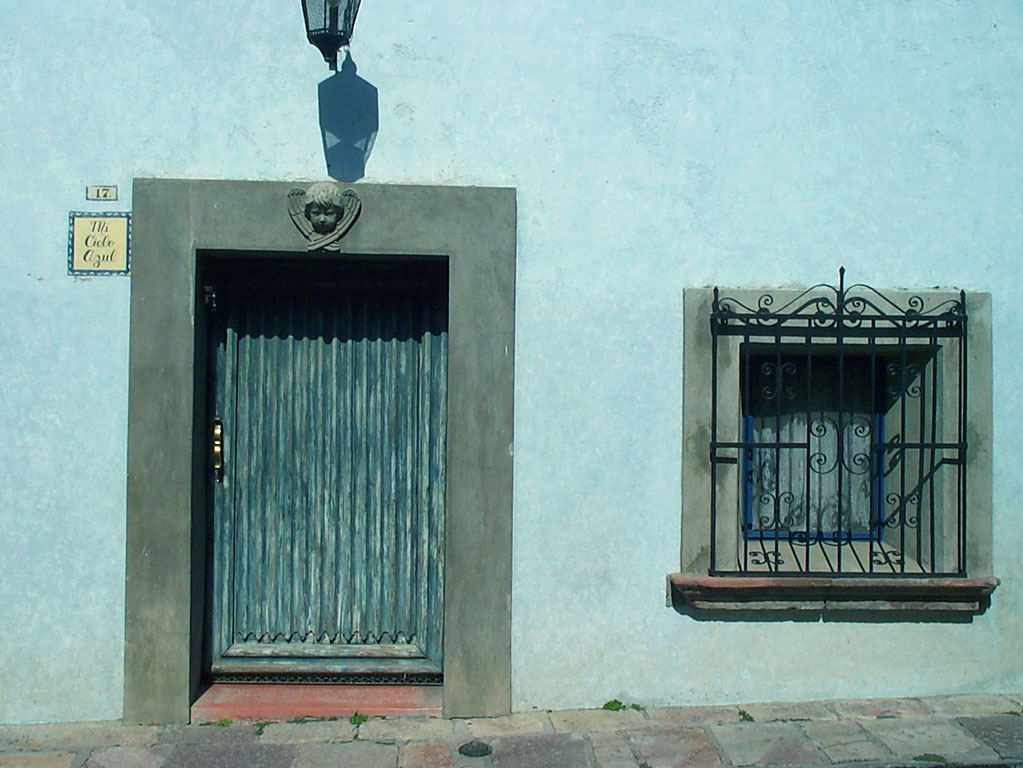 11 Apr

Should I Give Mexico a Second Chance?

Of all the countries I visited, Mexico is the one which impressed me the least. At that time – 18 years ago – I was still working in investment banking and had only limited time to explore Central America. The initial idea was to visit Mexico, Guatemala and Belize but I soon realized that it was far too much in barely 3 weeks.

As I mostly do, I arrived in Mexico City with only a rough idea of what to do and see and nothing fixed.
The truth is that Mexico did not win my heart…
I guess that in the end I chose a rather classic itinerary: Oaxaca, Palenque, San Cristòbal and Chiapas, Tulum, Isla Mujeres. Lots of people would think 'Wow!'. But the truth is that Mexico did not win my heart and I often asked myself why.
What I liked
In Mexico City and surroundings: Leon Trotsky home, where looking at the studio that kept everything as it was the day he was murdered  was a big emotion.  Diego Ribera Murals, telling so much of Mexico past, and the House Studio where he lived and worked with Frida Kahlo.
In Chiapas, I liked the relaxed atmosphere in San Cristòbal de la Casa and the very welcoming people. I had a wonderful night in a bar where a group of locals were playing excellent music and almost everyone ended up dancing between and on the tables.
I got mixed feelings regarding the archaeological sites. My favorite by far was Teotihuacan, probably because I visited it at noon, when the heat is almost at its peak and the site was almost empty and very enjoyable.
I can't say the same for Palenque, where the indisputable beauty of the ruins was spoiled by the overwhelming crowd and the incessant useless talks.
Despite the unfriendly weather, I enjoyed Tulum although, I confess, more for the overall scenery than the temples.
All in all, what I liked at most in Mexico is the people: friendly and welcoming, much more than what I experienced in Guatemala during the second leg of my journey.
What I didn't like
Cancùn, and overall most of Quintana Roo. The huge buildings and over-touristy approach are definitely not my style. There are so many beautiful islands, awesome beaches and charming villages in the Mediterranean that I do not feel the need – nor the reason why – to cross the ocean to go to the beach.
Apart from a few things and places mentioned above, Mexico-City is likely one of the ugliest cities (to my taste, of course) I've been so far. Not to speak about the pollution, that gave me a hard time despite I live in Milan, which is not exactly the greenest place on earth.
Instead, I fell in love with Guatemala…
In the areas I visited the landscape left me lukewarm. I found it was nice, but… How differently I felt in Guatemala, where I was speechless in front of the amazing scenery of Lake Atitlan at dusk and captured by the magnificence of Tikal.
Altogether, I got the impression that Mexico was mostly focused on American tourists (quite normal, by the way), their tastes and travel style, which I'm afraid are rather far from European travel fashion.
So… Should I give Mexico a second chance?
Well… Probably yes.
While I was writing I was also trying to understand why Mexico didn't arouse my enthusiasm. Maybe I had wrong expectations, or maybe it was just not the right time to go. It's hard to tell.
What I know is that if I'll ever go back I'll have to carefully chose my itinerary.
An area that really attracts me is Baja California, where I imagine having a wild journey and a road trip along the 1,700 km (1,100 miles) peninsula, exploring remote areas, seeing the whales and scuba diving.
 If I was to go back to Mexico, which are the wildest and most beautiful spots that I shouldn't  miss?