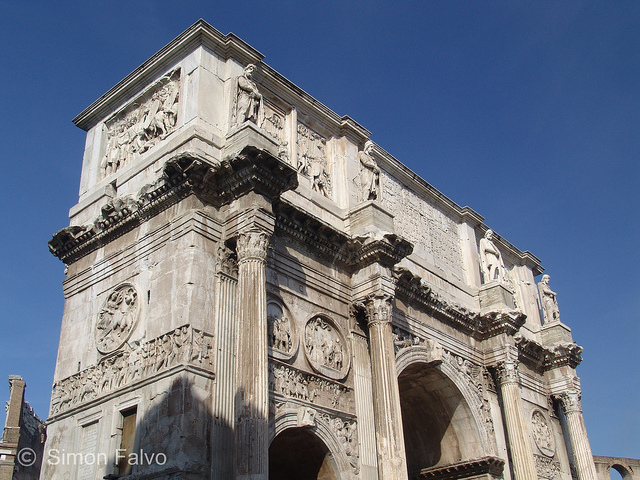 07 Oct

A Mini Photo Tour of Ancient Rome

I can hardly find words to describe the beauty of Rome, probably my favorite city in the world. That's why I chose to let you have a little wild archaeological photo tour of the ancient Rome, one of the most fascinating areas of the 'eternal city'. And, if you feel brave enough to go up and down the seven hills, a great way to explore the city is discovering Rome by bike.
The Temple of Castor and Pollux
Arch of Septimius Severus
The Colosseum
Trajan's Column
Arch of Constantine
More reading: Solving Food Mysteries on a Rome Market Tour
_______
If you liked this story, you may want to subscribe to Wild About Travel Newsletter for more travel inspiration
Travel addict and passionate about photography, Simon Falvo started Wild About Travel back in 2009. Leveraging her strong PR background, she developed an extensive knowledge of Digital Communications and Social Media Marketing. Besides travel writing SImon holds workshops and trainings, she collaborated with tourism boards for digital marketing campaigns and participated as a speaker at several events.